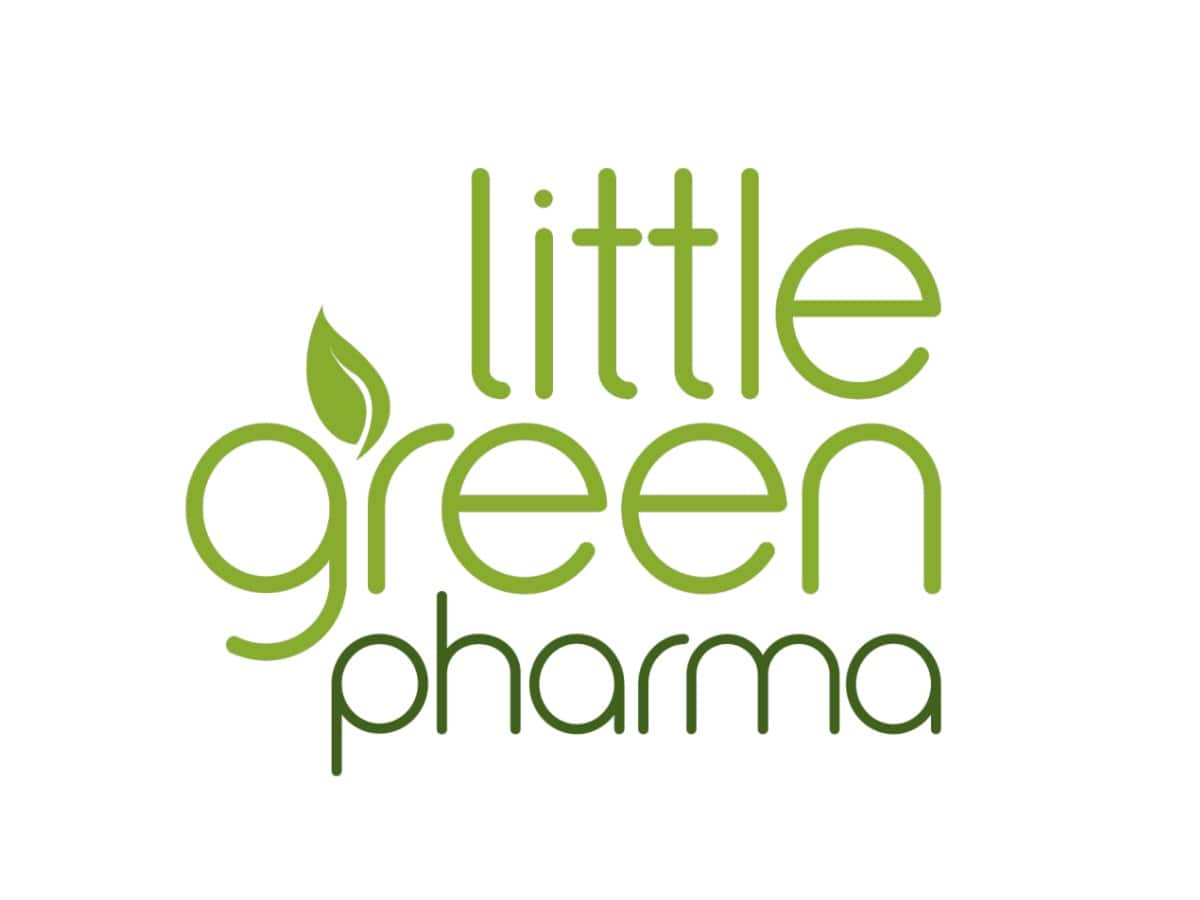 Little Green Pharma Pty Ltd
Little Green Pharma produces cannabis oil, CBD & THC out of Perth, Western Australia. They are known for their export to the U.K. and Germany.
---
Little Green Pharma (LGP) is Western Australia's most popular medicinal cannabis company.
They produce medical grade CBD and THC cannabis products for Australia, U.K. and Germany.
Based just outside of Perth, Western Australia (WA), LGP have made a big impact since first receiving their license.
They have also survived the 2020 economic downfall due to COVID-19, due to their funding in 2019 and distribution channels in Europe.
A little about their history:
Cannabis products
Australian companies that are licensed to cultivate marijuana and produce medical-grade cannabis products are focusing on CBD and THC extracts.
Using the extracted CBD and THC compounds, they produce cannabis oils (tinctures) and oral sprays and more.
Little Green Pharma is no exception here. They produce a simple oil formulation with a variety of THC and CBD ratios.
Their LGP Classic products include
| Name | THC Ratio | CBD Ratio |
| --- | --- | --- |
| THC Dominant 20:5 (Oral) | THC: 20mg/mL | CBD: 5mg/mL |
| THC/CBD Balance 10:10 (Oral) | THC: 10mg/mL | CBD: 10mg/mL |
| CBD Dominant 1:20 (Oral) | THC: 1mg/mL | CBD: 20mg/mL |
They currently have the capacity to produce up to 15,000 bottles.
Since the IPO in January of 2020, they have raised upwards of $10 million. They will use this to expand on the infrastructure and ability to produce up to 110,000 bottles every year.
This will allow them to meet the greater international demand.
Between 2018 and 2020, they were able to dispense an estimated 7,000 bottle to over 2,000 patients.
Growing cannabis in Western Australia
Western Australia is dry, but the South Western areas are lush and green with the perfect soil for agriculture and horticulture.
Regions including Margaret River, the Swan Valley, Great Southern, Blackwood Valley and more are famous for horticulture and their world famous wineries.
This opens up the doors to a new type of crop. Little Green Pharma is utilising Western Australia's perfect environment for horticulture to produce medical-grade cannabis.
ASX listed
Little Green Pharma has been all the hype as they had an oversubscribed initial public offering (IPO) on the 29th of January, 2020.
The result of this was over 22 million paid ordinary shares at $0.45c and an overall market cap of AUD $60 million.
The future of Little Green Pharma
It's easy to make outside assumptions of the future of this company, but it sure isn't little.
Just a month after completing Australia's first export of medical grade cannabis to the U.K., Little Green Pharma receives a manufacturing license for cannabis compound extracts.
The new license specifically allows Little Green Pharma to distribute their medical grade cannabis extracts to those who hold a TGA GMP manufacturing license.
With articles spread across the UK, Canada, NZ and Germany talking about the LGP Classic products, we can see that exporting to a larger international market is their main focus.
"Being Australia's first local producer of medicinal cannabis to have its products reach European soil is a major milestone in the company's short history" said Managing Director Fleta Solomon.
We can see the same focus in many other Australian cannabis companies due to the fact that we just don't have the demand.
With our smaller population, but large landscape, we are in the perfect position to cultivate and produce medicinal marijuana and export to countries with more demand.
Cannabis licenses
Little Green Pharma licenses from the Australian government:
What's new with Little Green Pharma (LGP)?
March 28, 2020: LGP is the first & still only company producing locally grown (Australia) cannabis products with the GMP manufacturing method. Their facility is now capable of producing up to 110,000 bottles of medicinal cannabis oil per year, ten times more than before.
"We have signed sales agreements into some of the world's largest medicinal cannabis markets, including Germany and the UK, and this expanded facility represents a major milestone in enhancing our ability to improve the lives of patients in Australia and overseas." - LGP Managing Director
March 27, 2020: LGP upgrade of their cultivation facility's expansion is complete. They are capable of meeting international medicinal cannabis product demand with their 110,000 bottle of cannabis oil (per annum) manufacturing ability.
March 23, 2020: Little Green Pharma answers questions around where medicinal cannabis products come. They state that all their medicinal marijuana products are made in Australia.
@LittleGreenPHAR UPDATE: Please be assured that our dedication to the ongoing supply of #australianmade products to our patients is an absolute priority. If you have questions or issues, please feel free to contact us on: Ph: 1300 118 840 OR Email: info@littlegreenpharma.com pic.twitter.com/X1hOSLEJj2

— Little Green Pharma (@LittleGreenPHAR) March 23, 2020
March 12, 2020: LGP has received the licenses required to expand their facility and start production on larger quanitites or medicinal cannabis products.
February 27, 2020: Germany is the largest medicinal cannabis market in Europe, surpassing 100 million EUR (estimated $180,0000 million AUD).
Little Green Pharma enters into a Supply Medicinal Cannabis agreement with German Pharmaceutical company.
Berlin's DEMECAN Pharma will import and sell the medicinal cannabis products produced by LGP.
Distribution networks like these allow smaller companies to focus their minimal resources on the production rather than the sales and marketing.
This agreement includes:
three year purchase agreement
up to 1,000kg of dried cannabis flower or 48,000 units of medicinal cannabis oil (CBD or THC) per annum
access to the German market through DEMECAN
February 24, 2020: LGP is listed on the ASX
commenced trading on 20th of February 2020 under the code "ASX.LGP"
They raised the maximum subscription for their IPO of $10 million
They have dispensed over 7,600 medicinal cannabis oil (CBD and THC) since 2018
Over 2,300 patients subscribing to medicinal cannabis from LGP
The funds raised through LGP's IPO is to follow their growth strategy that includes: funding a manufacturing site, furthering Western Australian research and development in medicinal cannabis, expanding on sales and marketing to secure more distribution channels internationally.
January 13, 2020: Curtin University partners with Little Green Pharma. LGP will provide medicinal cannabis products to be used for research and trials.
"it was an exciting opportunity for Little Green Pharma, as Australia's first locally grown medicinal cannabis producer, to partner with Curtin University on a genuinely innovative drug delivery technology." said Dr Leon Warne, Head of Research & Innovation at LGP
September 13, 2019: Little Green Pharma exports Australia's first locally grown GMP medicinal cannabis products to Germany.
May 22, 2019: Elixxer (LGC Capital) is a global cannabis investment fund. They have increased their ownership to 40.4% of Little Green Pharma.
Current international supply chains
Little Green Pharma, like many other Australian Cannabis companies, understand that the medicinal cannabis demand is larger overseas.
Australia's ability to grow healthy medical-grade cannabis products makes it the perfect place to manufacture, but not the best to sell.
Europe, North America and Asia are the currently the markets with the largest demand.
Company information
---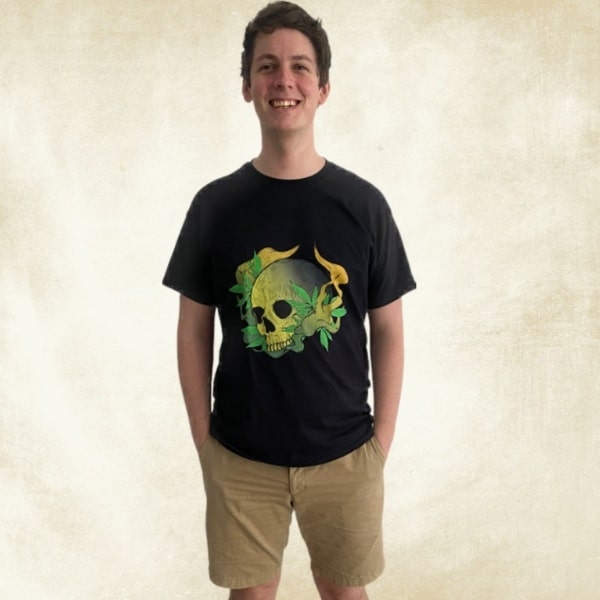 James is an experienced writer and legal cannabis advocate in Australia. He answers all the questions about business, legalisation and medicinal cannabis.
Disclaimer: Cannabis Place are not doctors and we recommend consulting health professionals for accurate information. This site may contain information regarding drugs. This medicinal cannabis content is designed for an 18+ audience. Click here for our full disclaimer