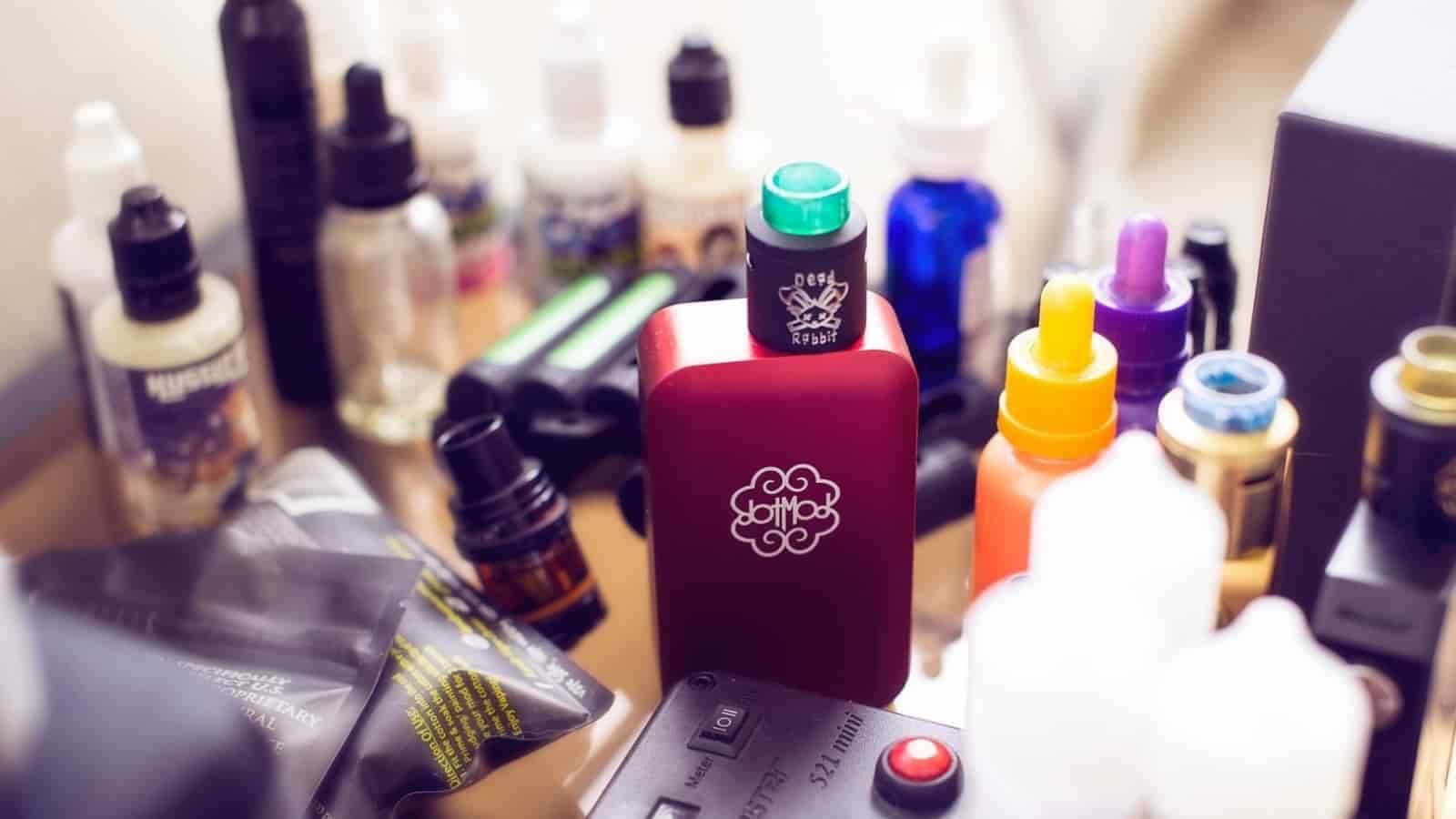 Guide To Vaping Cannabis in Australia
Medicinal cannabis is legal and comes in the form of oils and flower (bud) that you can vape. Vaporizing marijuana, cannabis or weed in Australia is easy!
---
From oils, to dry flowers, and cannabis wafers, the world of cannabis and medical marijuana has, in recent times, exploded. This confers numerous options at the disposal of the average number of cannabis users.
Vaping is using a non-combustion method to consume cannabis, weed or marijuana in Australia. There are cannabis vaporizers for oils, cartridges and dry flower (bud). Vaping provides a safer alternative then smoking for patients with dry flower.
In this article we will discuss vaping in the context of medicinal marijuana that is now legally available in Australia.
There are different vaping methods, devices and products, and we will discuss them all.
What is Vaping?
Vaping in the technical terms simply means the process of transforming cannabis or other related chemical compounds with the presence of heat.
Vaping tends to be known as a safer choice than smoking, but research into the long-term effects of vaporizers is still ongoing.
As many cannabis users continue to adopt vaping more than other means of consuming cannabis, it incumbent on us to enlighten our audience in order to have a full understanding of vaping cannabis when starting out.
This is because there are numerous tips and tricks to help both beginners and expert cannabis users.
In this piece, we'll be taking a look at vaping of cannabis and all other essential things you need to know.
Understanding the Different Types of Cannabis Vaping Devices
Obviously, there is a wide variety of cannabis vaporizers available in the market. Here, we'll be taking you through the three basic types. Let's get started:
Table-top vape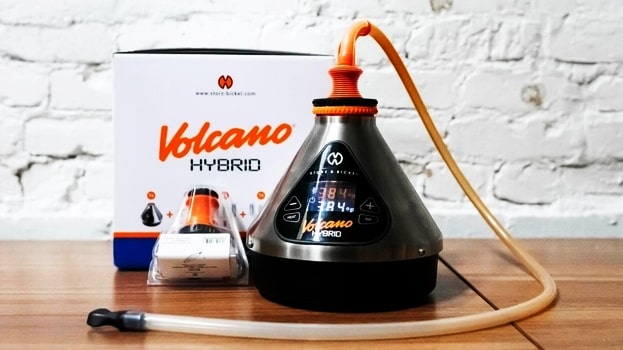 The Table-top-vape is simply a monster. Though this doesn't resemble a portable device, and it's not something that can be carried with you everywhere you go.
The table-top-vape is seemingly like a plug-in appliance.
Though they are considered expensive in the market, but the technological innovation infused with the table-top vape is worth the pay.
Whenever you invest your bucks of dollars purchasing a desktop vaporizer, you won't only vape with precision, but you'll also enjoy ultimate control over the temperature.
One important thing you need to note is that different terpenes and cannabinoids come with a wide range of unique effects and medical benefits.
Hence, it requires varying degrees of temperature in order to vaporize correctly.
Purchasing a high-quality table-top vaporizer, you'll surely get the best flavors while resorting to inexpensive ones that can burn or roast the taste of your cannabis.
If your purpose is specific and you need a durable home vaporizer, then the table-top is the perfect option for you.
Dry Herb/Flower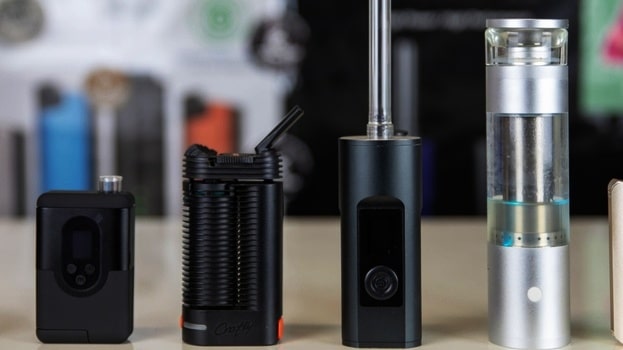 Typically, dry herb vaporizers come in several portable devices. While they are handheld, compact, and easy to use, they are also available in wide varieties.
They have vast features and a wide range of prices, but they also boast of similar functions.
Dry herb vaporizer functions effectively by taking up the herb. After this process, it then heats it up in order to release vapors without carbonization.
With this vaporizer, the control of temperature is rarely much unless you are dealing with high-class model vaporizers.
Concentrates/Oils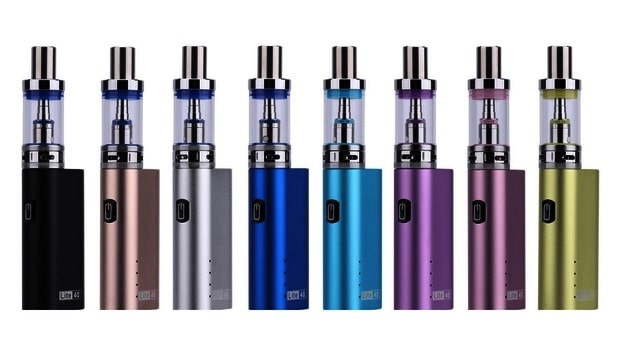 Obviously, cartridges and oil vaporizers tend to be the most popular vaporizers in the world of cannabis vaping today.
Alternatively referred to as pen vaporizers, they are a piece of small and discreet designs on the go. Pen vaporizers are powered with batteries, and they provide a seemingly strong effect.
Some people, however, compare the strength of an oil-based vaporizer to dabbing and then into the smoking of actual herb.
However, the consequences often vary as cartridges come in a number of ways. The inexpensive cost and its general effectiveness have a significant effect on making pen vaporizers extremely popular.
Is Vaping Cannabis Stronger?
Cannabis isn't only considered a safer alternative, but it is a thought to provide users with a potentially stronger effect.
Similar to smoking cannabis, vaping marijuana will offer you incredible benefits of both THC and other related cannabinoids instantly.
However, some research evidence has supported the fact that vaping cannabis gives you an even more powerful effect on marijuana.
A study conducted to examine the effect of cannabis vaping compared to similar smoking amounts discovered that vaping cannabis recorded an even stronger effect.
The result, however, suggested that vaporizing marijuana provided users with the opportunity to ingest more THC content, thus, leading to potentially high sensations.
As such, if you want to get the best out of cannabis, you should consider vaping as against smoking.
The effects you'll get are dependent on the specific kind of products you use. For instance, cannabis strains with high THC content will naturally confer on you a stronger high sensation.
The same high effect can also be gotten from vaping cannabis concentrates. Either of the ways, cannabis vaping tends to a more preferred option when compared with smoking cannabis.
How to Vape Cannabis
Vaping cannabis isn't a cumbersome process whatsoever.
It's simple and straightforward though you'll need to invest in some equipment as we've mentioned earlier. In order to vaporize cannabis, you'll need to get a vape pen or vaporizer.
These come in handy and in various forms. For instance, you can purchase a sizeable table-top vaporizer or a vape pen that perfectly fits right into your pocket.
Interestingly, the matter of compatibility is also essential in terms of different vaporizers and vape pens when compared with different products.
For example, if you prefer to vape weed, a dry herb vaporizer is recommended. If otherwise, you want to vape cannabis concentrates, an Oil or Wax pen is suitable.
Apart from that, there are also numerous vaporizers available in the market, and they are hugely designed for effective use with vape cartridges or vape oils.
There are several other vaporizers designed explicitly for use with vape cartridges or vape oils.
If you are in search of a vaporizer for use with multiple products, vaporizers with interchangeable coils are a perfect option for you.
Vaping cannabis is solely dependent on the kind of product and device you're using. However, it's usually not something challenging.
Typically, all you need to do is to place your product in the chambers of your desired vaporizer. After this, there is a button to switch it on, and then you enjoy your cannabis vapor smoothly.
Though, some vaporizers are designed with adjustable temperatures. Therefore, the best temperature for vaping cannabis is between 350 and 415 degrees Fahrenheit.
Types of Cannabis Vape Products
One of the most exciting things about vaping cannabis is that you'll have a wide range of products to select from. However, your type of product determines the kind of device you'll be using.
While some vaporizers are mainly designed to vape dry herbs, others have interchangeable coils that'll make them suitable for all kinds of products. Here are the major types of cannabis vape products:
Concentrates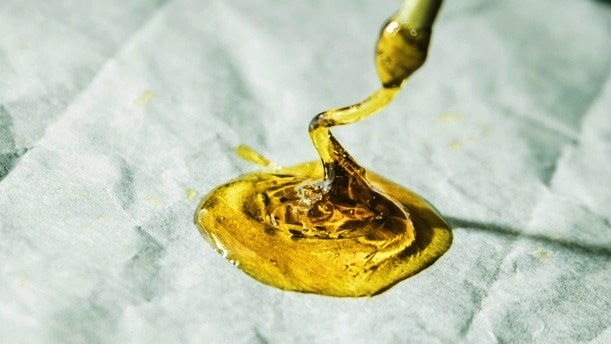 Cannabis concentrates are products that can be consumed with wax or dab pens.
If you want a powerfully high sensation, you only need a small dab of wax, shatter, hash oils or any other kind of cannabis concentrates.
Vaping cannabis concentrates gives you a potent effect even if you have only consumed a relatively small amount.
Apart from that, you can also carry out experiments on the kinds of different concentrates.
Weed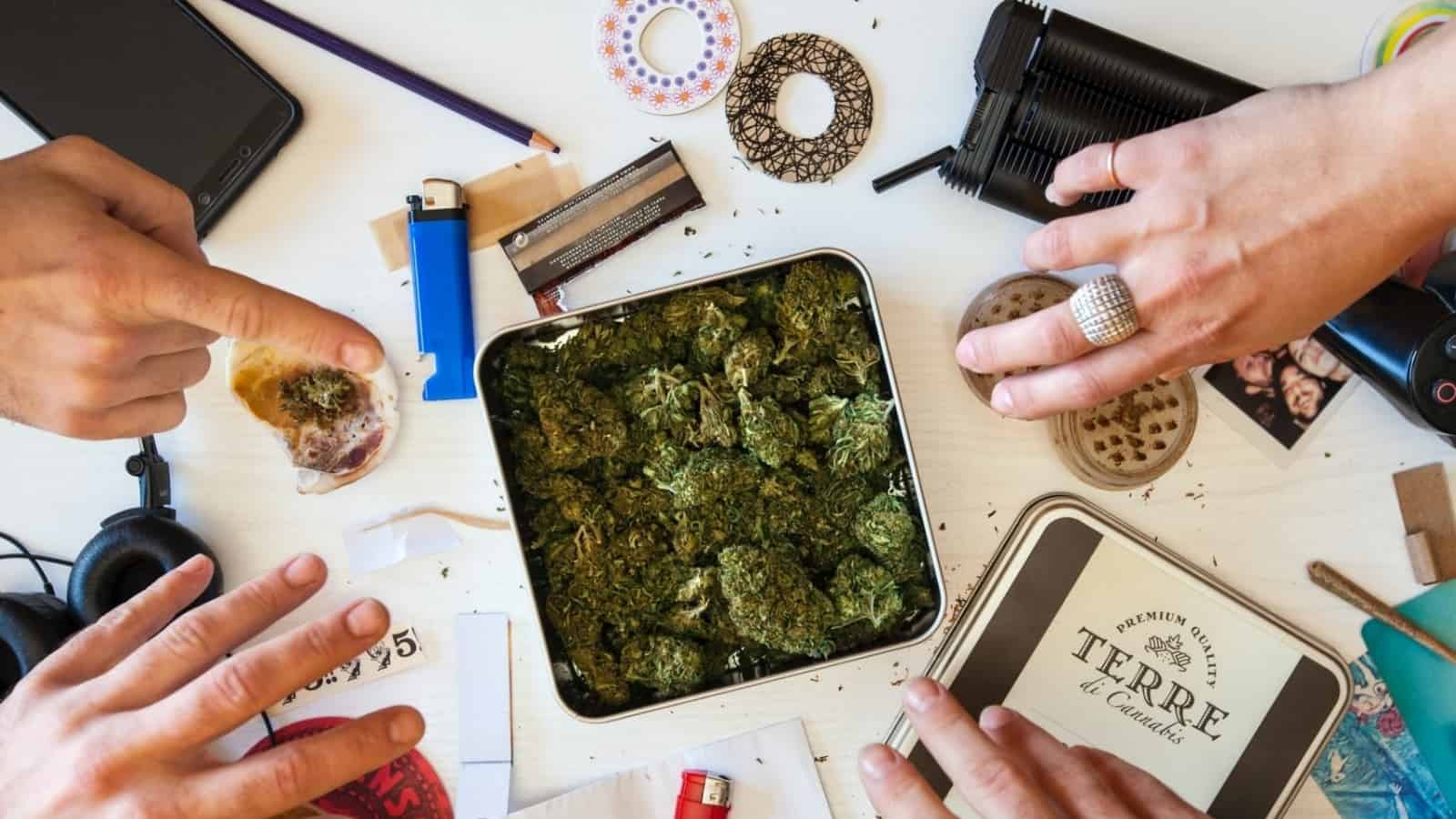 If you have a dry herb vaporizer, there is no doubt you'll vape any strain of cannabis flower.
All you need to do is to pack some ground weed into the chambers of the vaporizer, switch it on to vaporize and then enjoy.
Vaping weed provides you with smooth and flavorful vapor while also giving an intense and prolonged "high" feelings that last for longer hours.
Vape CBD & THC Oils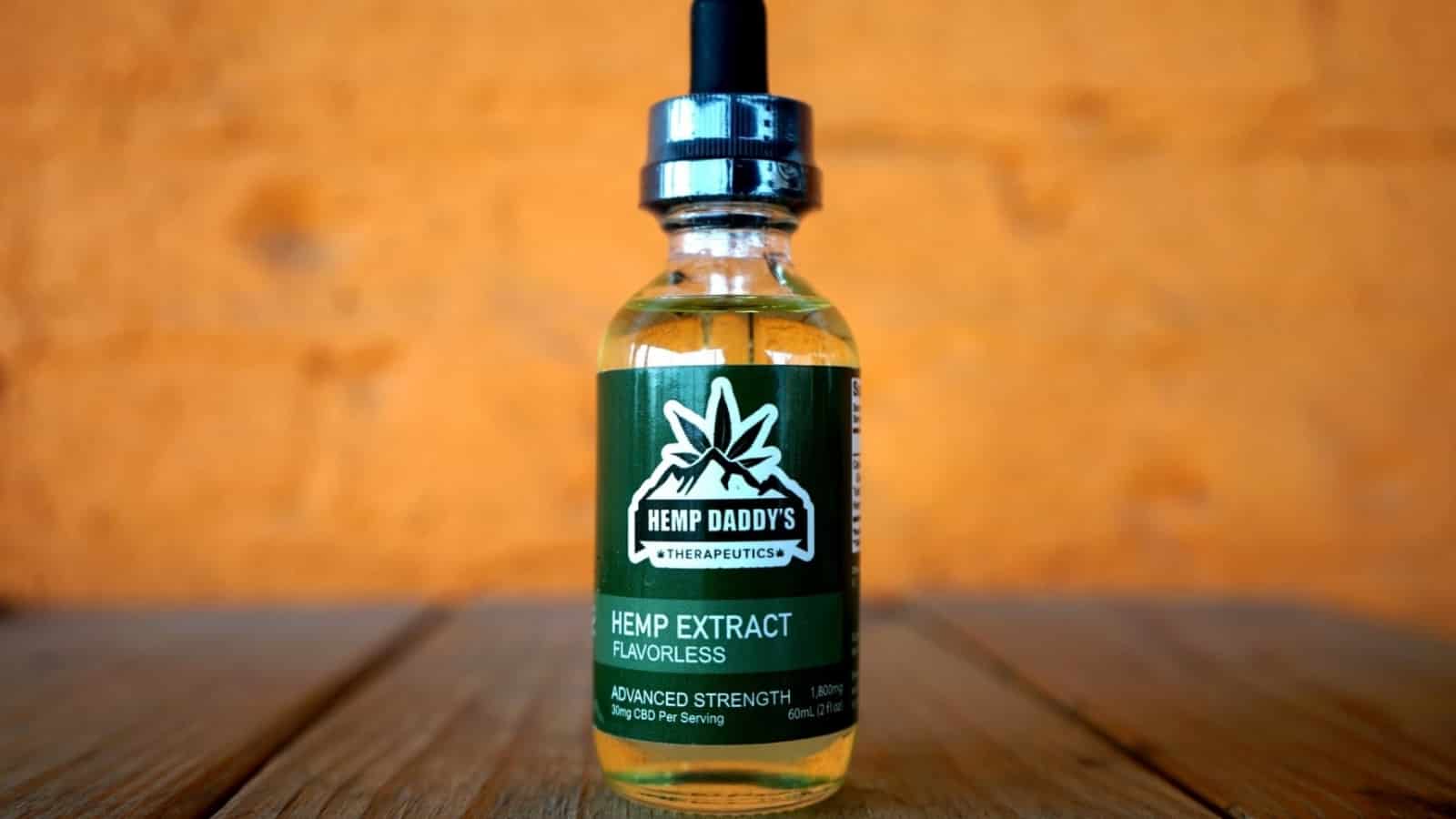 This is alternatively referred to as THC E-juice or Vape juices. These are thin like oils, and they are specifically designed for vaping.
The vape oils are specifically compatible with numerous vape pens. You only need to fill your chambers with some amount of vape oils.
And then, you'll get a fast and efficient vaping. The vape oils produce delicious flavors, all resulting in an all-round enjoyable experience.
Cannabis Vape Cartridges
Vape cartridges are also products that can be used with some specific types of vape pens. For instance, some vape pens are specifically designed for 510 thread cartridges and vice versa.
Vape cartridges are produced specially infused with cannabis vapor, and they'll help you enjoy the vapor quickly and easily.
Conclusion: Should I Vape Cannabis?
The safest way to consume medicinal cannabis in Australia is the method prescribed by your doctor.
Patients generally prefer to take CBD or THC oil under the tongues, but vaping is definitely preferred over traditional smoking for the flower (bud).
Vaping marijuana and other CBD products come with a wide range of health benefits.
If you are using cannabis or other hemp-based products for medical purposes, you'll discover that vaping is beneficial instead of smoking.
Smoking weed is detrimental in some cases as it releases numerous toxic materials while also reducing the health benefits of the substance.
As we've mentioned earlier, there are several types of vaporizers available in the market today. They include desktop vaporizers, vape pens, and portable vaporizers.
Vaping cannabis is an easy and hassle-free process. And more importantly, it gives you a kind of more powerful effects.
Vape pens can be purchased from various online stores. Whether you'd preferred to vape cannabis concentrates, weeds, or THC juices, there are a lot of suitable products for you.
This article was researched using these and other references:
---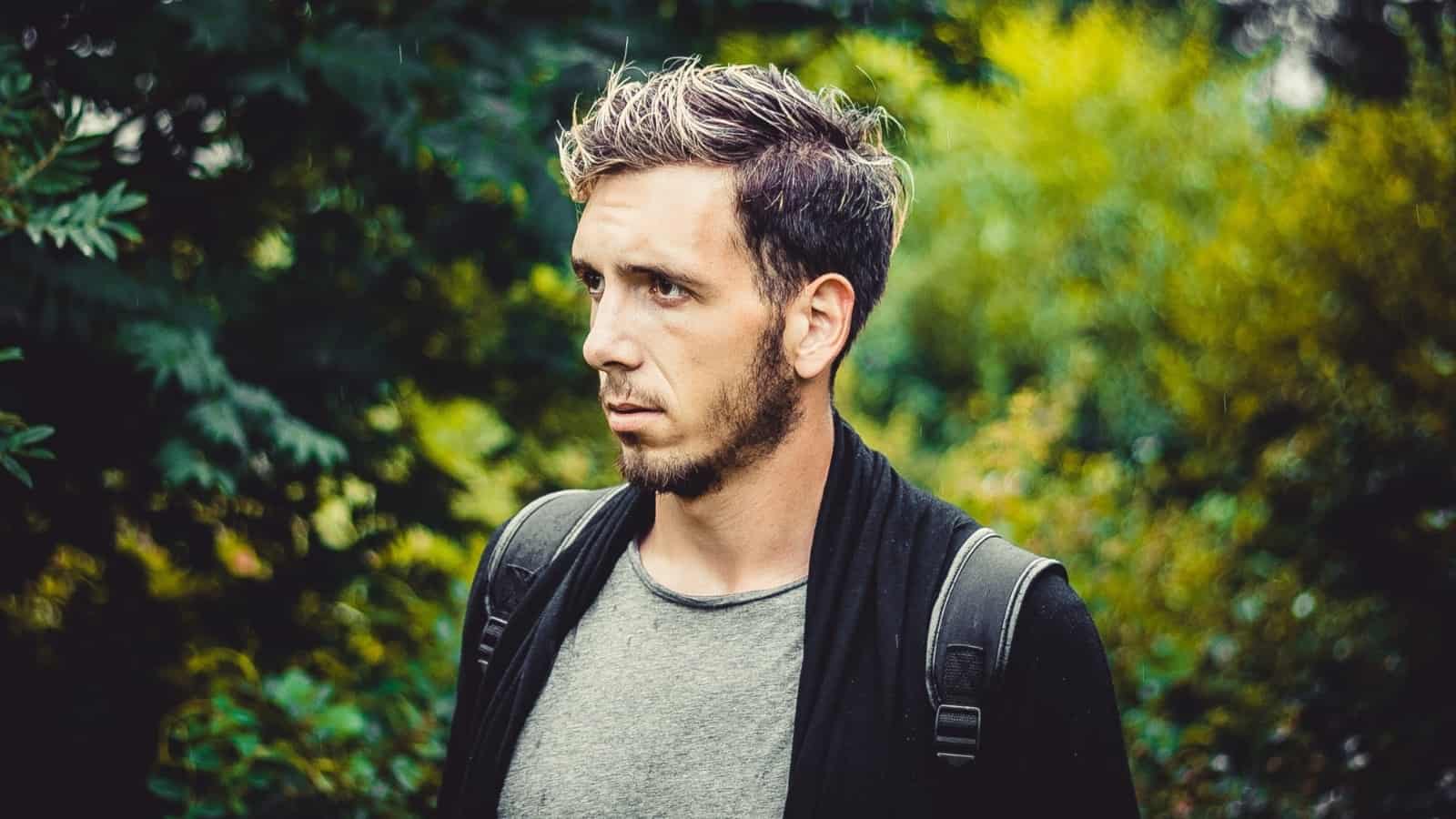 Alex is answering Australia's questions about cannabis jobs, businesses and the medicinal marijuana industry. Research into cannabis in Australia and bringing accurate and up-to-date articles to you.
Disclaimer: Cannabis Place are not doctors and we recommend consulting health professionals for accurate information. This site may contain information regarding drugs. This medicinal cannabis content is designed for an 18+ audience. Click here for our full disclaimer