Cannabidiol (CBD) Oil Available Without A Prescription
CBD oil may soon be available over the counter at pharmacies and chemists across Australia. Patients may be able to buy cannabidiol without a prescription from 2021.
---
Four years after the initial legalisation of medicinal cannabis, Australia's federal health department is looking to make low dose CBD oil products available over the counter at pharmacies and chemists.
Currently, cannabidiol (CBD oil) is a schedule 4 drug that requires a medical prescription.
CBD oil is non-intoxicating, safe, even to the point that you can drive after taking it.
A lot of Australian patients have been asking why CBD oil, as a safe non-addictive and non-intoxicating medicine, has the same restrictions as stronger opioid medicines like tramadol that is both addictive and intoxicating.
In this article, we will cover the future potential rescheduling of cannabidiol (CBD) low-dose medicine that may make them available over-the-counter at pharmacies and chemists in Australia.
What Caused This Decision To Make CBD Oil A Schedule 3 Drug?
In January, the Australian government began an inquiry into the barriers of access to medicinal cannabis for patients.
What are the barriers for access to medical cannabis treatment that are set so high?
High costs for patients ($200-500 per month)
Time and financial costs for regular doctor prescription visits
Australia is making a lot of progress when it comes to medicinal cannabis availability for patients.
The department of Health is looking to improve on the original Scheduled Access to Cannabidiol to make CBD oil available without a prescription after a safety review evaluates its medical uses, benefits and side-effects.
What Happens After The Rescheduling Of CBD Oil?
Cannabidiol CBD medicine changing from a schedule 4 (Schedule IV) to a schedule 3 (Schedule III) drug initially means that pharmacists can provide low-dose CBD oil products to patients over the counter without a prescription.
CBD oil will still be for human therapeutic use, and it will be limited to CBD isolate products with little-to-no other cannabinoids (THC, CBN, etc.).
This type of low-dose CBD oil will not have any intoxicating effects and will be able to treat general ailments without the need for a doctor's prescription.
How Will I Be Able To Buy Low Dose CBD Oil At A Pharmacy?
A conversation with your local pharmacist will allow you to access CBD oil, just like you would with stronger pain-killers and flu medication.
While the safety review and rescheduling are still underway, we can predict that the low-dose forms of CBD available at pharmacies will be:
Oils, capsules, wafers, etc.
Daily amounts of 60mg
One week, two weeks and four weeks in each pack
There are barriers that pharmaceutical companies registering with the ARTG to produce low-dose CBD oil products for over-the-counter purchasing will face.
If they are successful, there may be a more significant number of brands and more competitive pricing for low-dose CBD oil products.
Cheaper CBD oil products mean that patients will be able to access affordable cannabis treatment without a prescription.
Conclusion: When Is CBD Oil Available Over The Counter?
We are looking to 2021 for CBD oil to become available over the counter in lose-doses.
For Australians facing minor ailments and medical conditions such as:
For people with chronic pain, severe depression and anxiety, epilepsy, arthritis, intense migraines or nerve pain, and so on, you should consult a medical professional for a treatment suited to your condition.
Support the rescheduling of cannabidiol (CBD) from schedule 4 to schedule 3.
A discussion with your doctor, health professional or local government official, or just friends and family about cannabidiol (CBD) oil and its rescheduling is the first step!
Australia's current barriers for access to CBD medicine will soon be removed.
People will be able to access CBD oil without a prescription at their local pharmacy or chemist as soon as 2021 in Australia.
Let us know your thoughts on the barriers and challenges Australians face when trying to access CBD oil! Should this be available with or without a prescription?
---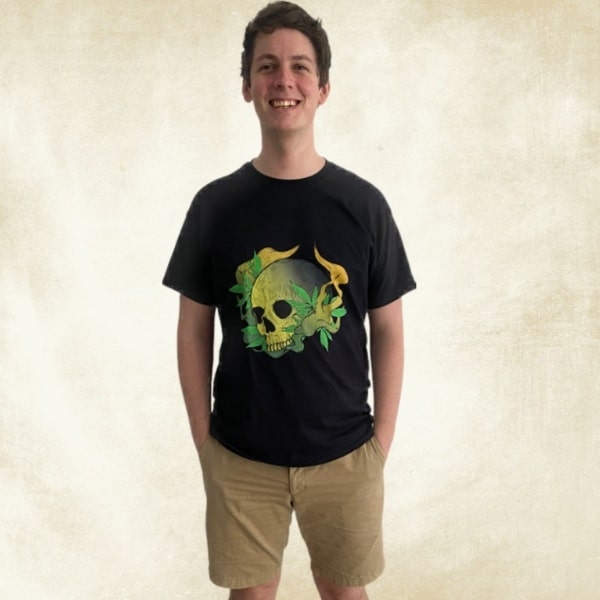 James is an experienced writer and legal cannabis advocate in Australia. He answers all the questions about business, legalisation and medicinal cannabis.
Disclaimer: Cannabis Place are not doctors and we recommend consulting health professionals for accurate information. This site may contain information regarding drugs. This content is designed for an 18+ audience. Click here for our full disclaimer