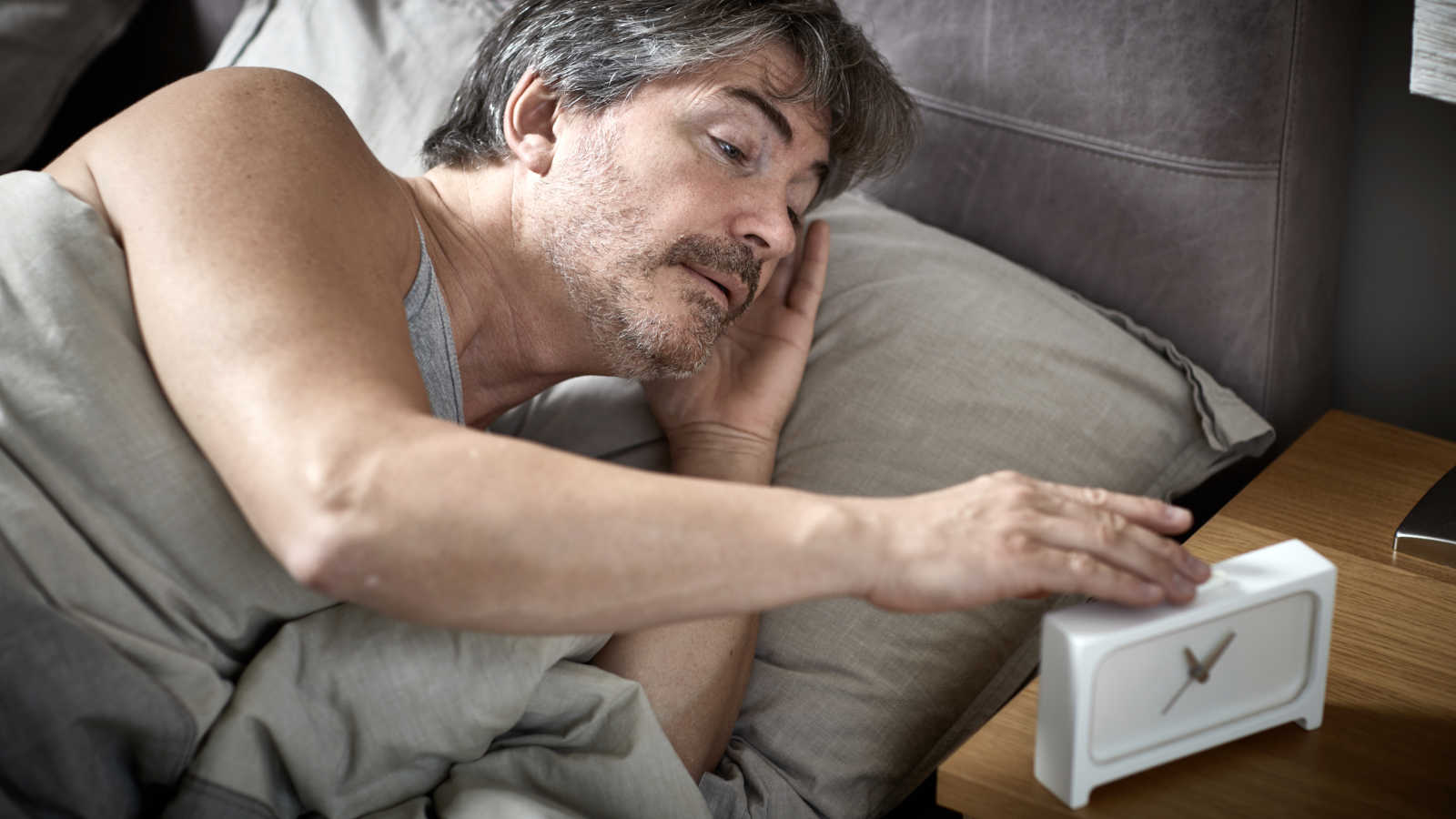 Does CBD Oil Make You Feel Sleepy?
How does CBD oil help with sleep apnea and insomnia? Does CBD oil cannabis products make you feel sleepy? Learn how CBD oil makes you feel when it becomes difficult to sleep at night.
---
The potential of CBD oil in promoting health and enabling people to deal with medical conditions is currently gaining prominence. Different studies have validated the medicinal attributes of cannabis extract.
It has been recognised to be effective when treating arthritis, seizures, insomnia, depression, and many other diseases. Consider this list of CBD items that can help with anxiety as well as other ailments.
The side effects of marijuana are often frequently correlated with CBD oil too, which is more concerning to consumers. Therefore, improving our knowledge of the effects of CBD and how it works can help us fully understand these side effects.
So, let's get right down into it.
What is CBD oil?
You might be aware of CBD oil and CBD products since it became legal in Australia since 2017.
The oil comprises CBD extracted from hemp, a type of cannabis plant. The extract is combined with a carrier oil that is easily broken down and absorbed by the body.
There are over 103 natural compounds discovered in cannabis plants where THC (Tetrahydrocannabinol) and CBD (Cannabidiol) are the popular ones among these compounds. Even though the chemical structure of these compounds is similar, the effect varies.
THC is a psychoactive substance that improves your mood and makes you feel "high" which is the reason it has been grouped as a Schedule 1 drug. But CBD does not offer this psychoactive or euphoric effect.
The CBD contained in CBD oils is derived from hemp where its cultivation has become legal in Australia as a result of its legalisation in 2016-2017.
According to federal law, there should be less than 0.3% of THC for legal approval of CBD products.
The functions of CBD oil
The consumption of CBD oil can be done through vaping or sublingual absorption.
After it has been depleted, there would be an interaction with the ECS – Endocannabinoid System in the body containing CB1 And CB2 receptors. CBD combines with the CB2 receptors, which are major parts of the muscular system, cardiovascular system as well as the immune system.
CBD invigorates the body to self-heal by facilitating the release and combination of the CB2 receptors with natural Endocannabinoids.
Does CBD oil make you feel sleepy?
We currently understand that CBD is usually improving the homeostatic condition of the body. However, will it make you feel sleepy? Of course not.
CBD blended items and CBD oils won't make you feel sleepy or exhausted.
Feeling sleepy or "high" are the side effects of products like hemp that are rich in THC. THC is a psychoactive substance that is very addictive and usually induces the "stoner effect".
It helps to calm our mind and body to achieve a relaxing state. CBD is considered as an "anxiolytic" that helps to relieve tension and anxiety.
CBD is processed in the body differently, which is why the mode of consumption, the concentration of CBD tincture, body structure, age, and the consumption of the user can improve or reduce the impact of CBD on the body.
Also, remember that the full-spectrum CBD oil offers a different effect on CBD itself. The timeframe for the lasting impact of CBD is also different among consumers.
But researchers indicate that CBD oil doesn't offer any sedative effect. However, the researchers gave a mixed reaction to the full-spectrum CBD oil.
It can comprise trace elements of other natural compounds such as terpenes which can promote relaxation and result in fatigue. But hemp that is derived from CBD has a very low percentage of terpenes, which implies that its user might not feel drowsy.
How does CBD help with sleep problems?
In early 2019, a study was carried out on how people can consume CBD to fall asleep easily, minimise sleep problems, and enhance the quality of sleep.
It was discovered that CBD improves our ECS that helps to maintain the proper functioning of the body, as well as sleep.
The various research carried out on CBD until this day has shown that CBD oil is useful for individuals experiencing sleeplessness. Improved quality of sleep can help you wake up feeling active, energised, and refreshed rather than feeling exhausted and sedated.
To improve the effectiveness of the CBD, it is recommended to consume it at least one to two hours before going to sleep.
Although the field of study that focuses on the impacts of CBD oil on sleep problems is still new, more information is still required before CBD can be recommended as a sleeping pill for individuals experiencing sleeplessness.
How does CBD help to improve sleep?
There are two ideas on the function of CBD in promoting better sleep. First, CBD is effective in easing tension, anxiety, and pain which can cause sleep deprivation and sleeplessness. Secondly, CBD combines with brain receptors that control sleep and wake cycles.
Anxiety is a significant cause of a sleep disorder. CBD might be effective for individuals who find it challenging to get things off their mind easily at the day's end.
The stress that is usually associated with the day, from work demands to terrible traffic, tense relationships, and consistent distractions of social media are some of the trends in the society of today. The combination of stress can cause anxiety for some individuals.
CBD functions in the body by interacting with the ECS – Endocannabinoid system, which is a group of receptors that is responsible for maintaining a state of homeostasis in the body and involved in other regulatory activities such as memory, sleep, pain perception, mood, and appetite.
The cannabinoid in CBD after it is consumed helps to enhance the ability of the brain to handle stress. This will yield a more relaxing and calmer mind which allows us to fall asleep quicker and have longer sleep cycles.
In simpler terms, CBD promotes better sleep quality by relaxing the mind. What if I'm not experiencing anxiety, can CBD improve my quality of sleep?
Irrespective of the limited data, anecdotal evidence has proven that the sleep quality of most individuals consuming CBD has improved. This is major as a result of the calming effect caused by the consumption of the CBD.
So, will I feel sleepy during the day with CBD?
In simpler terms, no. According to studies, CBD functions majorly by relaxing the mind, not by creating the euphoric effect associated with THC, or inducing sleep.
CBD is actually effective in improving focus and alertness. It can also be considered as an adaptogen. It adapts to the natural pattern of the body.
If you stay awake to write an article on CBD, it might be effective to promote focus during the day, however, at night after a long day, CBD can relax the mind to promote better sleep.
CBD increases the serotonin levels in the brain, which enhances focus and minimises anxiety. This implies that the consumption of CBD will not make you feel sleepy but improve productivity and sleep quality.
Final Thoughts
Generally, the use of CBD is safe, and most individuals have enjoyed many of its benefits. However, if you are currently new to CBD, you need to inform your physician before using it.
It is essential to treat the ailment instead of symptoms if you are experiencing sleep issues as a result of an underlying medical condition.
It is essential to recognise the federal and state regulations on the legitimacy of CBD oil. It is also recommended to only purchase CBD oil from accredited distributors and manufacturers to guarantee quality and prevent any legal consequences.
---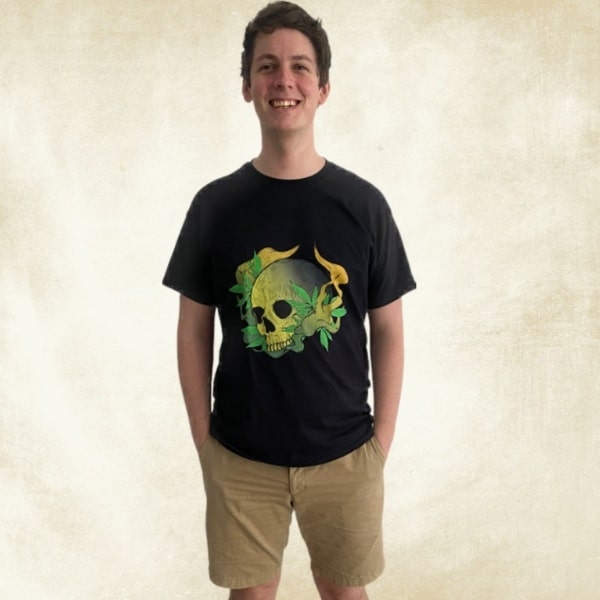 James is an experienced writer and legal cannabis advocate in Australia. He answers all the questions about business, legalisation and medicinal cannabis.
Disclaimer: Cannabis Place are not doctors and we recommend consulting health professionals for accurate information. This site may contain information regarding drugs. This medicinal cannabis content is designed for an 18+ audience. Click here for our full disclaimer