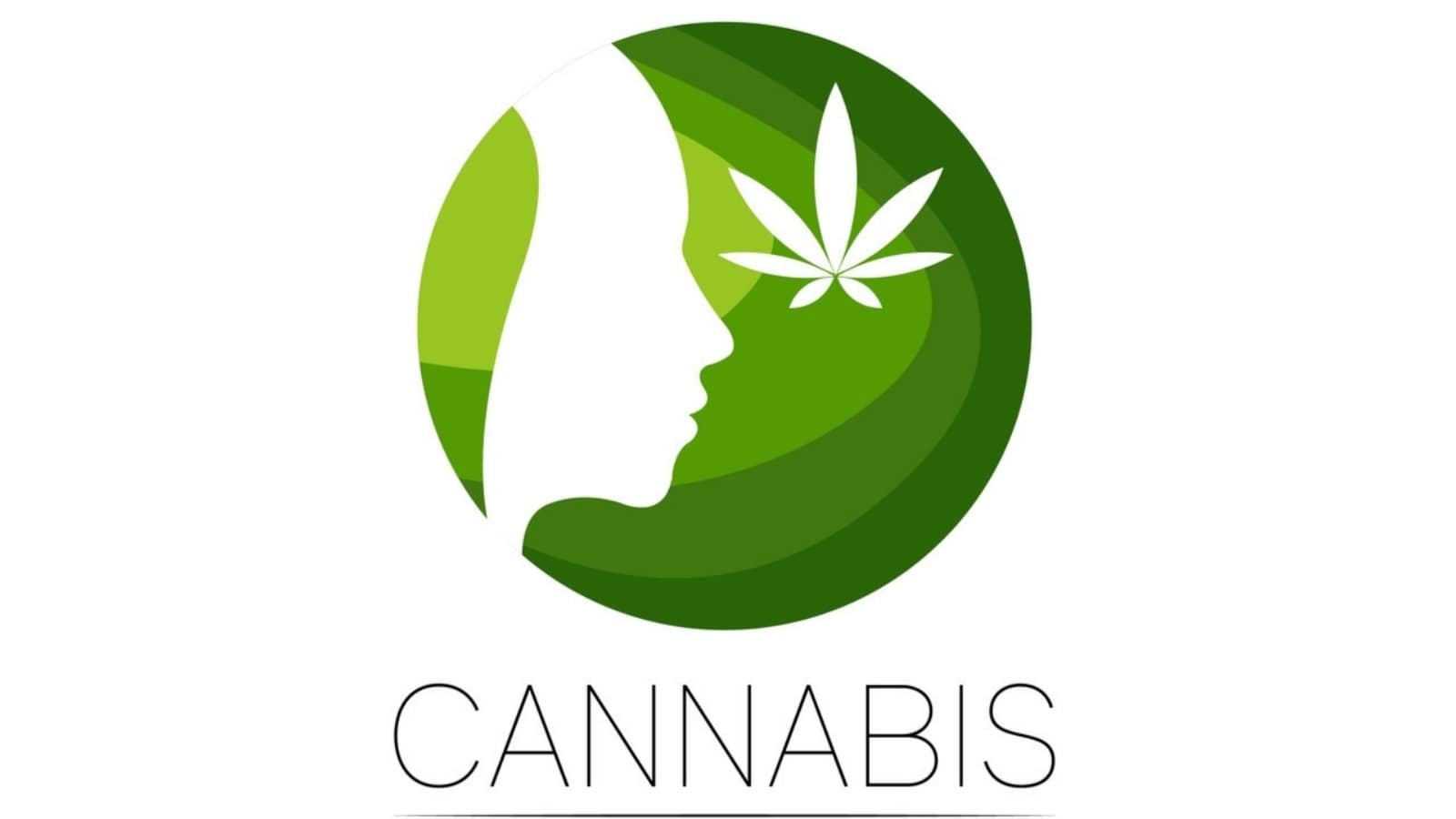 The Benefits of CBD and THC Together
Learn about how CBD and THC oil works together to benefit you and how it effects health & your body. Full spectrum and broad spectrum CBD and THC oil
---
Cannabidiol (CBD) and Tetrahydrocannabinol (THC) are the most popular cannabis compounds used for both medicinal and recreational use.
When going to a doctor for medicinal cannabis, the will prescribe you either CBD, THC or CBD and THC together in the forms of oils, wafers, pills, etc.
Mixing both CBD and THC gives patients "the entourage effect".
The Entourage Effect is the feeling and medicinal benefits patients get when multiple cannabis components works together. Research shows that the Entourage Effect from patients having CBD and THC together produces better medicinal benefits.
So what are the overall benefits of taking CBD and THC together, rather than taking them alone?
A Short Explanation Of The Entourage Effect
Each compound in the cannabis plant, including CBD and THC, has a different effect on the body.
Combining multiple cannabis compounds gives a different effect on the body and the mind, and the most popular of these combinations is CBD and THC.
Official research has shown that cancer patients taking both THC and CBD reported having less pain.
Similar studies across the world has shown that there are increased medicinal benefits for patients taking both CBD and THC together, rather than taking either of these alone.
What Are The Facts Around CBD & THC Together?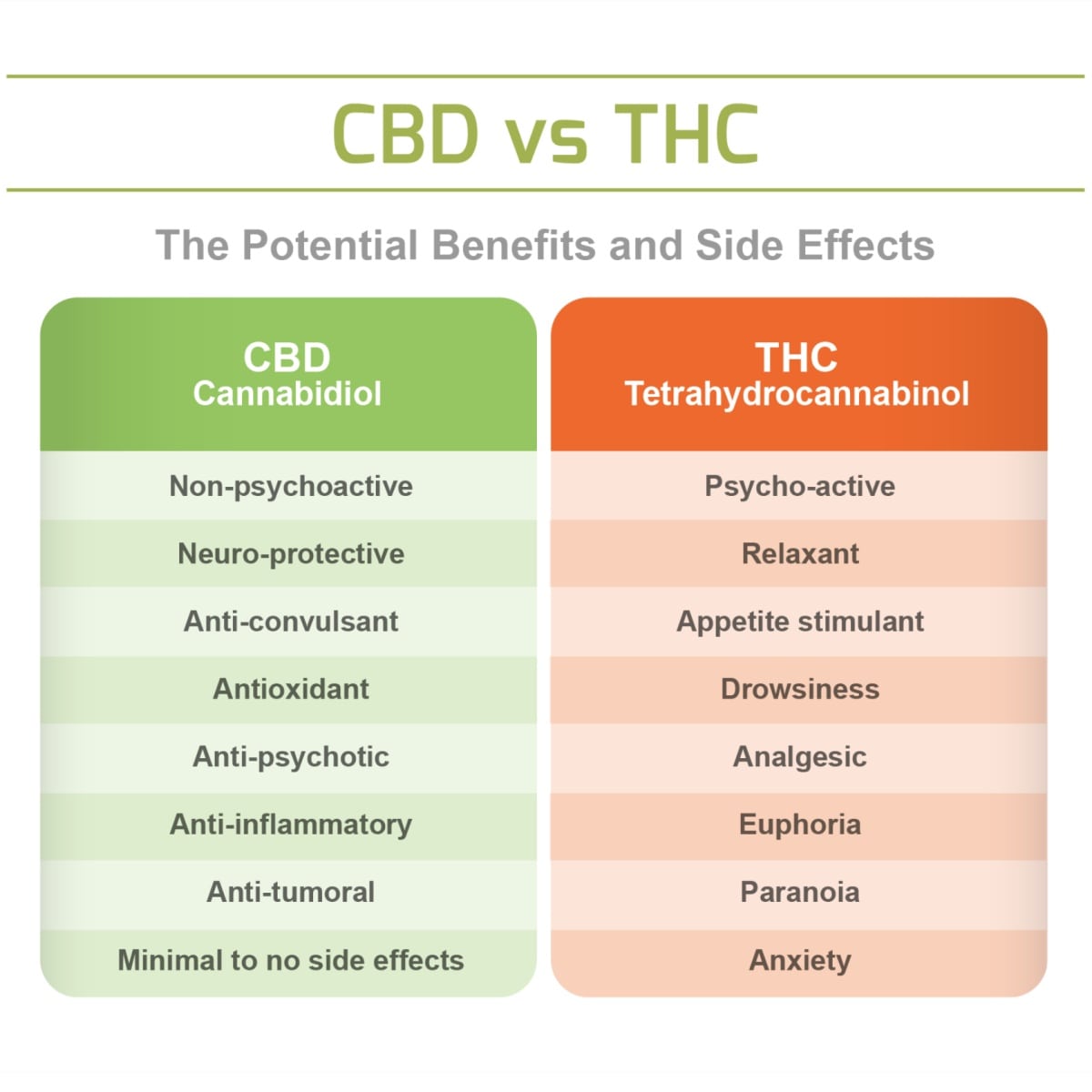 We try to avoid anecdotal evidence when it comes to cannabis topics, so we will stick to the facts when it comes to the effects of CBD & THC together.
The British Journal has conducted studies around the medicinal therapeutic benefits of CBD and THC.
The results of these studies found that the combination of CBD and THC gave increased therapeutic benefits that includes:
pain relief
anxiety relief
anti-inflammation
epilepsy and muscle spasms
cancer related symptoms
Patients were reported saying that taking CBD and THC together for medicinal use, is that it reduces some unwanted effects of THC that include:
anxiety
increased hunger
fatigue
sedation effects
Overall, it appears that patients are able to receive the full benefits of THC while reducing the side-effects because of CBD.
What Is The Best CBD & THC Product?
As we have discussed above, the effects of CBD and THC provides increased therapeutic effects, but what type of CBD & THC medicine is the best for patients?
The effects of medicinal cannabis is different for everybody, so doctors work with you to find the perfect CBD and THC ratio.
A person with chronic back pain may require more CBD than THC, and a person with epilepsy may require a high ratio of THC together with CBD.
So what is the best CBD and THC combination for medicinal and therapeutic use?
This will be answered by your GP and medicinal cannabis doctor after reviewing your medical condition and health history. There is no "one size fits all" answer when it comes to taking CBD and THC together.
Conclusion: Are The Benefits Of CBD and THC Together Positive?
CBD and THC together is used to increase medicinal cannabis' therapeutic effects on the body.
CBD and THC have their own unique benefits and side-effects for medicinal benefits.
Taken alone, both CBD and THC may have unique and isolated effects, but when taken together, research shows that the negative side-effects of THC is reduced greatly.
Clinic studies and research shows that the combined effects of taking CBD and THC together reduces pain and cancer related symptoms.
The overall understanding of medicinal cannabis, CBD and THC and their effects on the human body is in its infancy.
Your local doctor or GP is able to work with you to find the perfect ratio of CBD and THC together that will suit your medical condition.
If you would like to add anything to this article, leave us a comment below!
---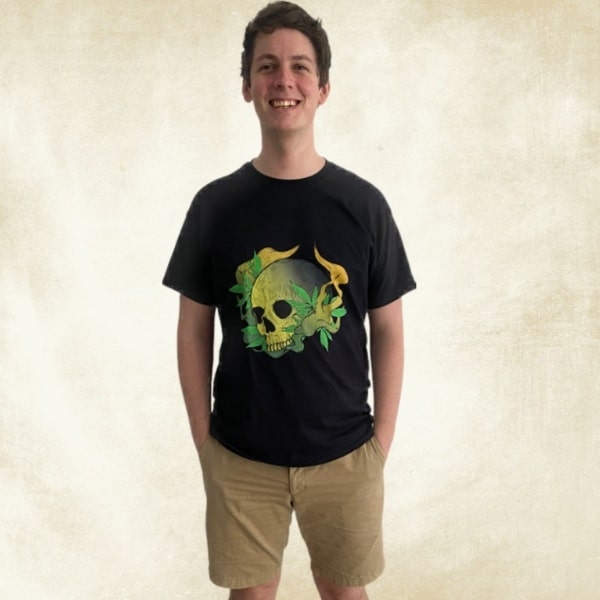 James is an experienced writer and legal cannabis advocate in Australia. He answers all the questions about business, legalisation and medicinal cannabis.
Disclaimer: Cannabis Place are not doctors and we recommend consulting health professionals for accurate information. This site may contain information regarding drugs. This medicinal cannabis content is designed for an 18+ audience. Click here for our full disclaimer