Cannabis Products With Afterpay
Afterpay is a new interest-free payment method on most eCommerce websites, give access to a wide range of medical cannabis products, such as CBD oil & other cannabis-related products.
---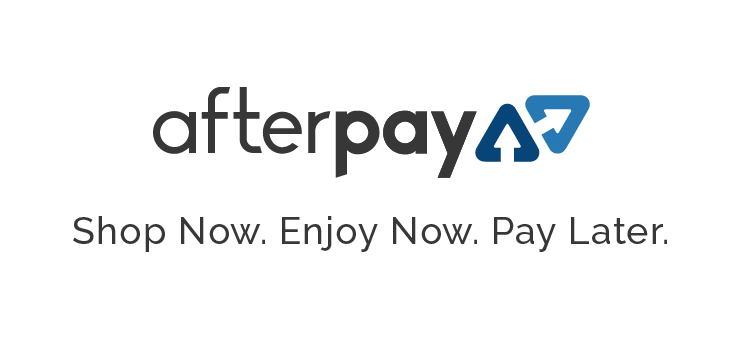 What Is AfterPay?
What is AfterPay? Afterpay is a popular new payment option in Australia that allows customers to Buy Now, Pay Later with 4 fortnightly equal interest-free instalments. It is used to buy goods and services now and pay for them later on orders online from $50 to $1,000.
How Does Afterpay Work?
Once you sign up and get approved, you'll have a line of credit up to $1,000 and a shopping account. It is as simple as it sounds, you take your chosen products to check out, and rather than paying the full amount via Visa or Mastercard, you choose Afterpay as the checkout option, fill in your information, and then you have interest-free instalments rather than 1 full payment.

list Of Afterpay Cannabis stores
How Long does My Afterpay Account Take To Work?
You can start using Afterpay after going through the quick sign-up process. Once you've signed up and been approved, you can make purchases via the checkout page of reputable Afterpay vendors
What Cannabis Products Can I Buy With Afterpay?
Afterpay is a new interest-free payment method that offers you a wide range of medical cannabis products, such as CBD oil & other cannabis-related products. Cannabis place is pleased to support Afterpay being available for Cannabis-related eCommerce products, helping patients get their much health-related product.
Features Of Shopping With Afterpay?
Interest-Free Repayments Plans. Afterpay does not charge any interest on any outstanding balances you may have on your account.
When you sign up with Afterpay, you buy the item you want today and then pay for it in four equal payments due every two weeks. This way, you get your scissors without ever losing control of your money or providing personal bank details to anyone else.
If returning products from your order any refunds are adjusted to your final payment schedule. If your entire order is refunded prior to your first payment being charged no payment will be taken for your order.
If you miss a payment you won't be able to buy anything else with Afterpay until you settle your account. And we charge you a capped late fee that starts at $10 but never goes higher than 25% of the purchase price of $68 (whichever is less), to help you stick to your plan.
For Simple Sign-Up - Try Today.
Visit Afterpay.com.au and use either a valid Email Address to get set up.
A Tailored Solution For Your Needs
A direct debit solution automatically makes repayments from your bank account or credit card according to the repayment amount you have set up. Subject to Afterpay terms and conditions, terms-of-service (See More)
Who can sign up with Afterpay?
Be an Australian citizen or permanent resident Be at least 18 years of age and able to enter into a legally binding contract Have a valid and verifiable mobile phone number and email address Have an Australian bank account or credit card Have basic information about yourself as well as bank account or credit card details
Frequently Asked Questions About AfterPay
Question: When do I make payments after choosing AfterPay?
Answer: AfterPay makes fortnightly instalments and you will be able to see the dates when each one is due.

Question: How much interest on top of the cannabis products does AfterPay charge?
Answer: As long as you make regular on-time payments with AfterPay there are no additional charges or interest fees.

Question: Does AfterPay perform a credit check for my hairdressing scissors order?
Answer: No credit checks are performed on your card when you sign up.

Question: I missed an AfterPay payment! What are the fees they will charge me?
Answer: AfterPay will charge a flat $10 fee for the missed payment. Failure to then make the missed payment will incur a $7 fee. Missing all of the repayments will incur a $68 fee.

Question: Does a retailer make more from using AfterPay?
Answer: They do not make any additional amounts on AfterPay orders. AfterPay takes their cut from the retailer themselves, costing the consumer no extra money for the service.

Question: Is AfterPay available for CBD, THC, and hemp-related products?
Answer: AfterPay is available for a wide range of cannabis products and most online eCommerce stores will support this payment method.
---
Disclaimer: Cannabis Place are not doctors and we recommend consulting health professionals for accurate information. This site may contain information regarding drugs. This medicinal cannabis content is designed for an 18+ audience. Click here for our full disclaimer