Cannabis Products With Zip Pay
ZipPay is a new interest-free payment method offered on most eCommerce websites. ZipPay gives you access to a wide range of medical cannabis products, hemp & CBD related products.
---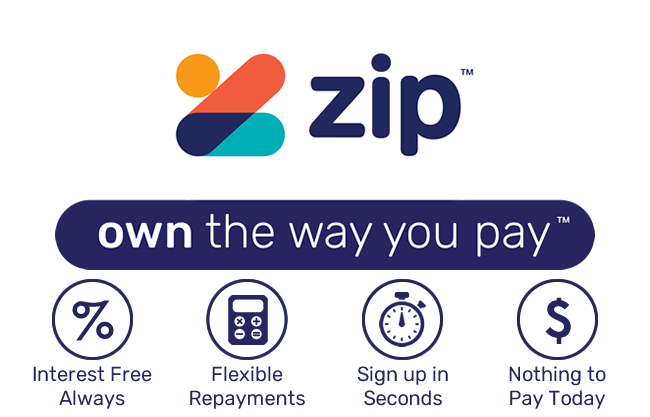 What is Zip Pay?
ZipPay is a popular new payment option in Australia that allows customers to "Own it now, pay later" with interest-free instalments. It can be used on most online cannabis sites to buy goods and services. ZipPay allows orders online from ranging from $50 to $1,000.
How Does Zip Pay Work?
Once you sign up and get approved, you'll have a line of credit up to $1,000 and a shopping account. It is as simple as it sounds, you take your chosen products to check out, and rather than paying the full amount via Visa or Mastercard, you choose ZipPay as the checkout option, fill in your information, and then you have interest-free instalments rather than 1 full payment.
List Of Cannabis Related Stores That Support Zip Pay.
How Long does My Zip Pay Account Take To Work?
You can start using Zip Pay after going through the quick sign-up process. Once you've signed up and been approved, you can make purchases via the checkout page of reputable ZipPay vendors
What Can I Buy With Zip Pay?
ZipPay offers you our whole range of products on many ecommerce site across the internet. Medical cannabis products and cannabis related products are just the tip of the iceberg when you choose ZipPay as a payment method.
Features Of Shopping With Zip Pay?
Interest-Free Repayments Plans. Zip Pay does not charge any interest on any outstanding balances you may have on your account.

Low Fees. A $6 avoidable monthly fee can be applied to your account at the end of the following month from the date of your purchase. To ensure that you avoid this fee, simply pay your purchase back before the scheduled fee date. A late fee of $5 applies if you do not make your minimum repayment within 21 days of the scheduled due date.

Credit limits. Zip Pay offers three different brackets of credit limits: $350, $500 and $1,000.

Simple Sign-Up Process. Visit Zip Pay's sign-up page and use either a valid Facebook or PayPal account to get set up.

Flexible Plans. As long as you meet the minimum required $40 monthly repayment, you can set up repayments as you like. Choose to pay off weekly, fortnightly, or monthly for any amount. With ZipPay you control repayments that suit your needs.

Subscription deductions. A direct debit solution to automatically makes repayments from your bank account or credit card according to the repayment amount you have set up.
Subject to ZipPay terms and conditions, click button below.
Who can sign up with Zip Pay?
Be an Australian citizen or permanent resident
Be at least 18 years of age and able to enter into a legally binding contract
Have a valid and verifiable mobile phone number and email address
Have an Australian bank account or credit card
Have basic information about yourself as well as bank account or credit card details
Frequently Asked Questions About zipPay
Question: When do I make payments after choosing Zip Pay?
Answer: You create a reusable account with a line of credit up to $1000. After being allocated your credit and making your purchase, you get to choose how much each instalment will be and how often (e.g. weekly vs fortnightly) you would like to pay the credit back.

Question: How much interest does Zip Pay charge on cannabis related products? Answer: As long as you make regular on time payments with Zip Pay there are no additional charges or interest fees for orders.

Question: Does ZipPay perform a credit check each time I buy a cannabis products?
Answer: No credit checks are performed on your card when you sign up, and this is what determines the degree of credit ZipPay will allocate you.

Question: I missed an Zip Pay payment! What are the fees they will charge me?
Answer: ZipPay will charge a flat $5 late fee for each time the payment is missed.

Question: Does the seller of the cannabis products make more from using Zip Pay?
Answer: No additional amounts of profit is made by the ZipPay merchant. ZipPay takes their cut from the merchant as a fee for securing the sale.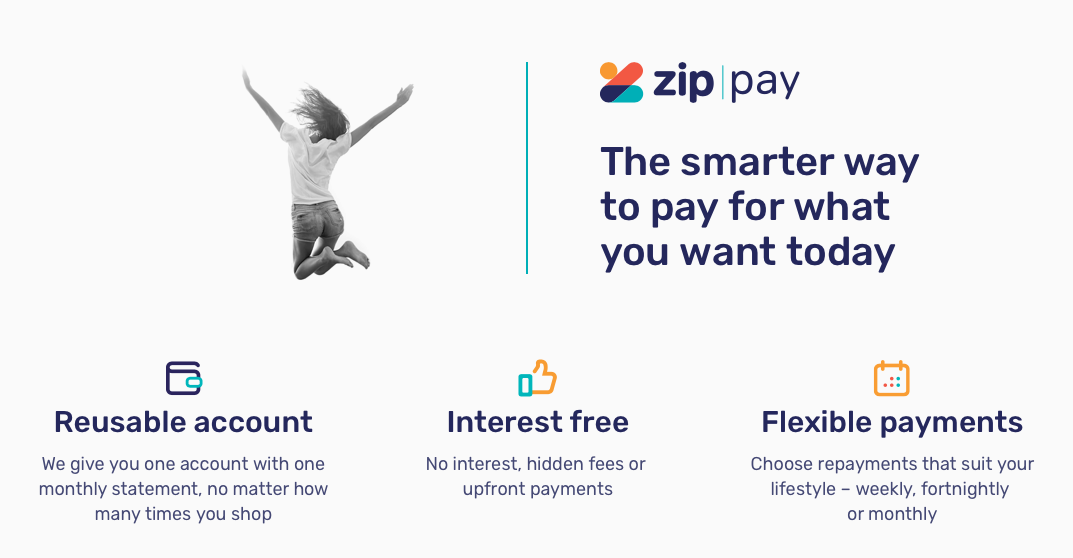 ---
Disclaimer: Cannabis Place are not doctors and we recommend consulting health professionals for accurate information. This site may contain information regarding drugs. This medicinal cannabis content is designed for an 18+ audience. Click here for our full disclaimer