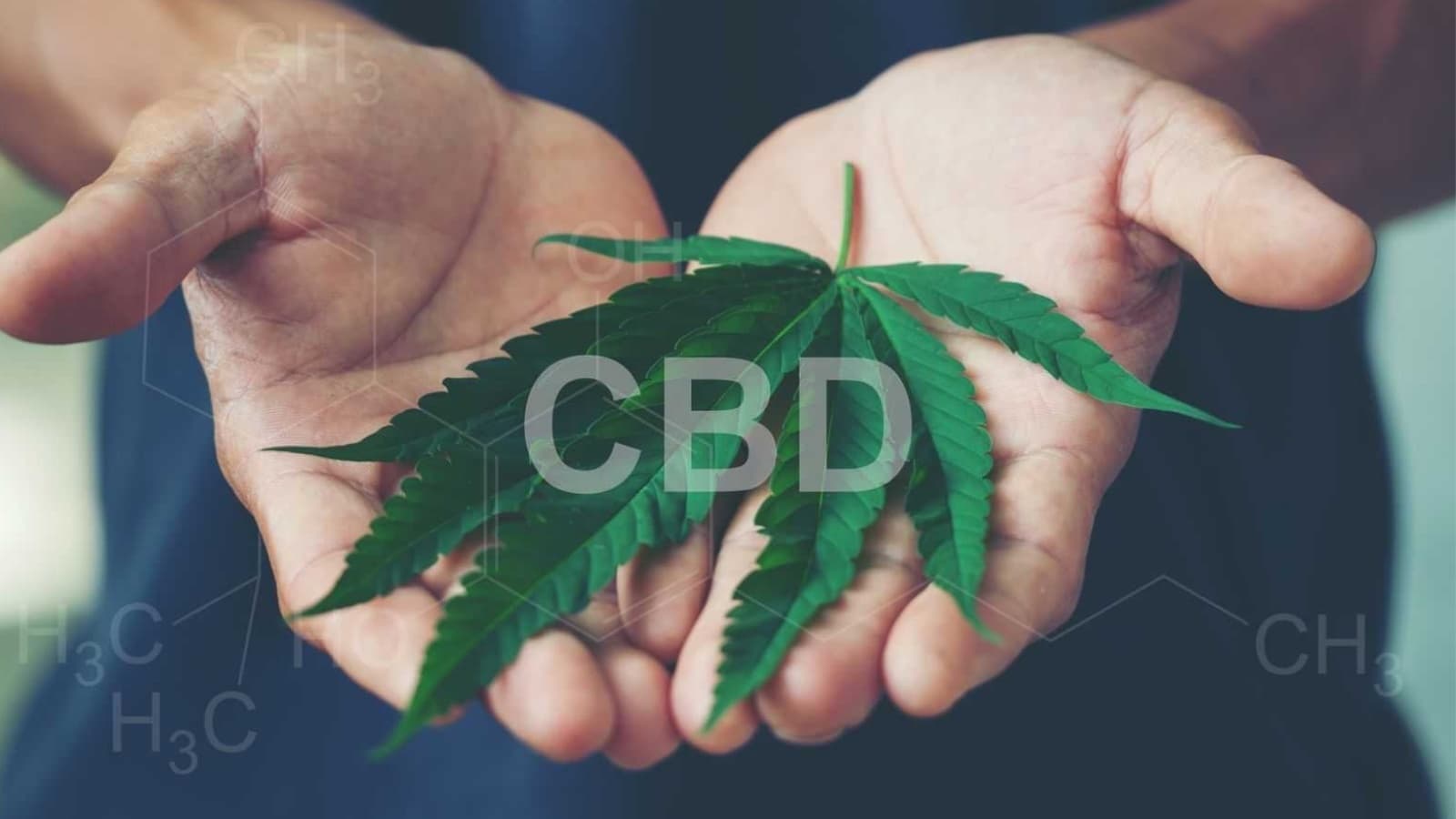 Buying CBD Oil: Guide, Process & Misconceptions
Tackling the misconceptions in this quick guide on buying CBD oil products in Australia. The right CBD oil product, prescription, process will prepare you to buy the right CBD product.
---
Where can you buy CBD oil in Australia? It's the most popular medicinal cannabis product that has started a whole new green industry, but there is often confusion around where to buy CBD oil products.
it's easy to buy CBD oil, but you need to understand where the medical-grade products are sold. There are two ways to buy CBD oil in Australia. The first way to buy CBD oil is through your doctor, GP or specialist. The second way to buy CBD oil is online.
In this article we are going to uncover where you can buy the best medicinal cannabis (CBD) oil products in Australia!
Quick Introduction Into CBD Oil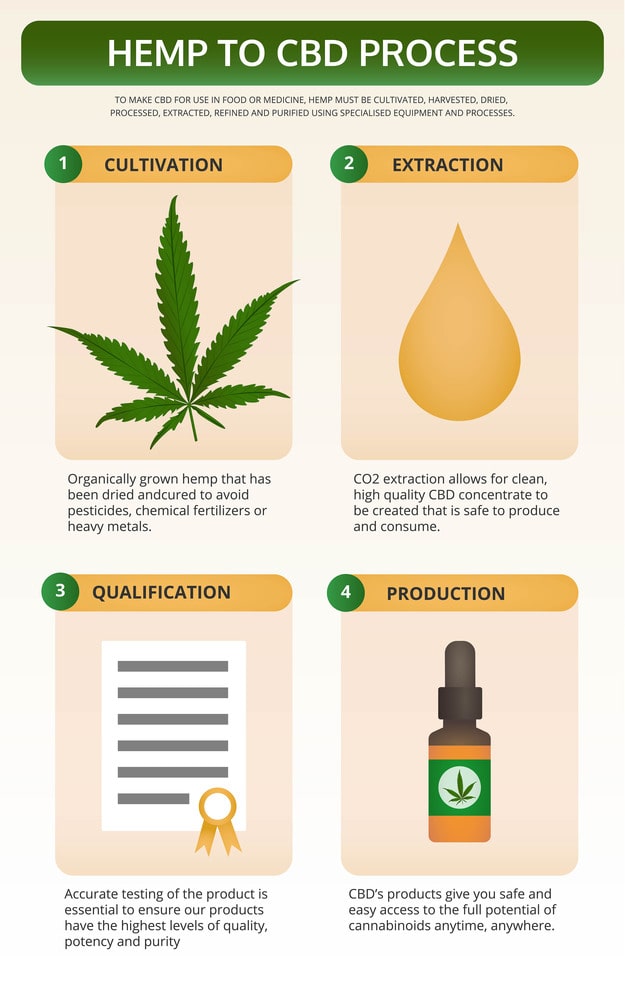 The newly famous CBD oil, otherwise known as Cannabidiol, is a cannabis compound that is extracted from Hemp and Marijuana plants.
These specific plants are breed to meet medical grade standards and to have higher CBD levels and less THC (tetrahydrocannabinol).
Why is CBD so popular for medical use?
Well, CBD is different than THC as it is a non-psychotropic and non-psychotic compound.
What does this mean? It doesn't give the patient a high or intoxicating effect and is safer for patients with mental disorders.
CBD has been medically and scientifically proven to have these positive effects:
anti-anxiety
anti-inflammatory
neuroprotective
anti-diabetic
anti-epileptic
anti-spasmodic
anti-bacterial
immunosuppressant
These positive effects are not coupled with a large number of negative side effects.
The result is an effective and safe medicine that can treat patients with these medical conditions:
chronic pain
fibromyalgia
nerve pain
insomnia
epilepsy
anxiety
PTSD
stress
depression
schizophrenic
multi sclerosis
and much more!
CBD Oil Available Over The Counter
As of 2020, the Australian government as made low-dosage CBD products available over the counter without a prescription.
This will allow anyone to request CBD oil from your local chemist or pharmacy, at a more affordable price, without a prescription or doctor's note.
Legal over the counter CBD oil in Australia will encourage more competitive pricing and also lowers the barrier of access for people seeking treatment.
Note that the low dosage CBD oil products may not treat all medical conditions. For more severe conditions, we recommend consulting with your doctor to see if a low dosage or high dosage CBD oil product is suitable for you.
Where To Buy CBD Oil With a Prescription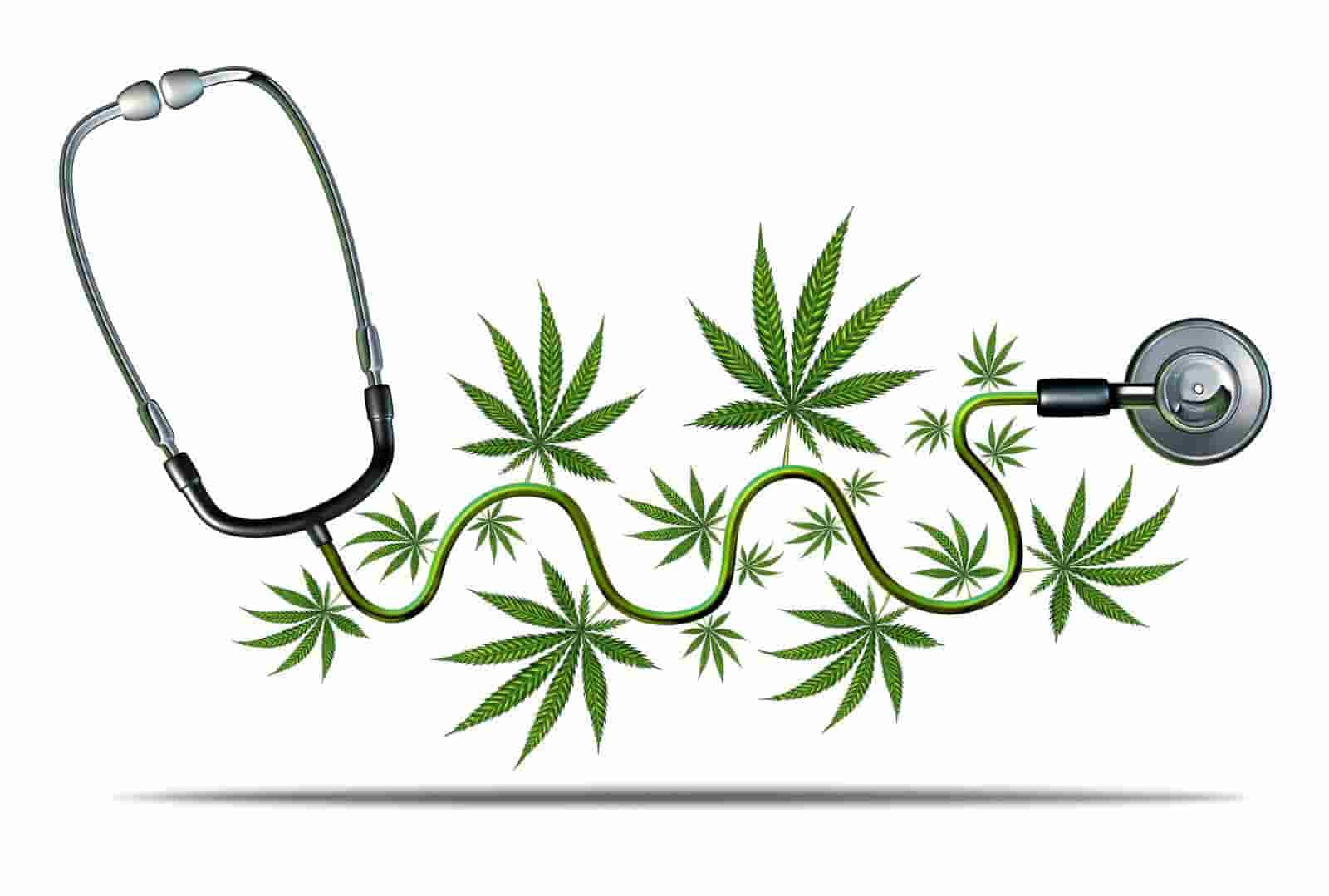 Where can you buy safe and legal CBD oil that effectively treats your medical symptoms?
Through your doctor, local GP, or at a cannabis specialist clinic. They will review your health history, your current medications, and conditions to find the right type of CBD oil and dosage for you to buy.
The process to gain access is easily done in three steps.
1. Visit a Health Professionals
Australia's Therapeutic Goods Administration (TGA) department gives doctors two different pathways for patients to buy CBD oil. These include the Authorised Prescriber Scheme, a Special Access Scheme.
These two pathways will give patients a special prescription that will be used to buy CBD oil.
CBD Oil Through Your Local GP
Local general practitioners (GP) are able to either prescribe or assist you in buying legal CBD oil that's suitable for you.
They will check to see if your condition is on the list of commonly approved conditions and if you have any medication that may cause adverse effects if taken in conjunction with CBD oil.
If your current medication has not achieved the right results, then patients can request CBD oil as an alternative treatment.
Your GP will be able to apply for a special prescription through the TGA that will allow you to buy CBD oil.
The only negative with going through your GP to buy CBD oil is that they may not be educated around medicinal cannabis and would rather avoid the conversation. In these situations, Cannabis Clinics are the best option.
CBD Oil Through a Cannabis Clinic Specialist
The need for doctors who understood Australia's situation with medicinal cannabis and the modern medical treatment options available grew after legalisation in 2016.
Cannabis Clinics are staffed with specialist doctors that are able to walk you through a comfortable journey to accessing medicinal CBD oil.
These clinics will apply for the right forms, prescribe the best CBD oil type and dosage, so you can buy the safest CBD oil that suits your condition.
Keep in mind that you will require a referral to go to these specialists.
| Clinic | Initial Cost | Checkup Cost |
| --- | --- | --- |
| Cannabis Doctors Australia | $193 | $59 |
| Cannvalate | $130 | $100 |
| Cannadoc | $465 | $78 |
| PlantMed | $480 | $80 |
| Cannabis Access Clinics | $610 | $80 |
| Tetrahealth | $390 | $70 |
| Emerald Clinics | $470 | $180 |
Once you have completed the initial consultation, submission to the TGA, and pre-prescription consultation, you will be ready to buy CBD oil in Australia.
2. Use Your Prescription To Buy CBD Oil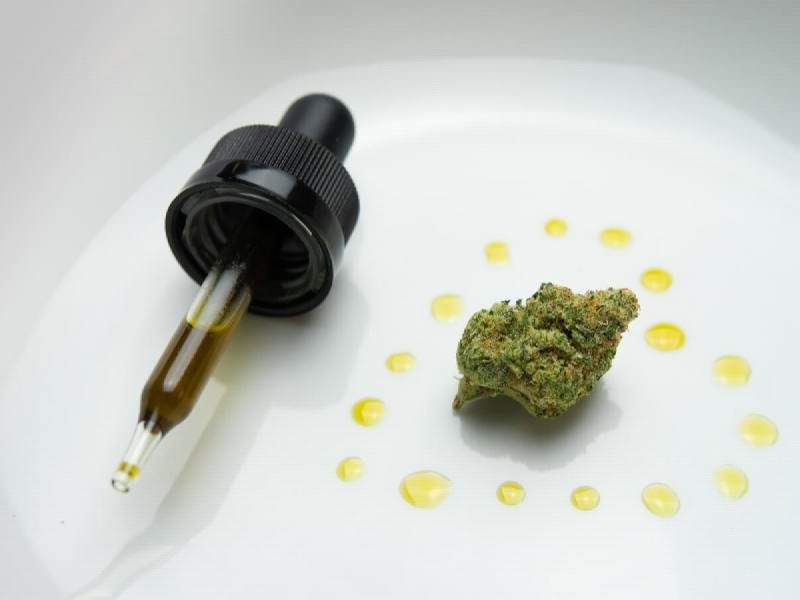 Once you have your prescription for medicinal cannabis, where do you buy CBD oil?
You can buy CBD oil that is either produced over in North America, Europe or locally within Australia.
Your prescription will allow you to buy medical-grade CBD oil that is both safe for human consumption and effective at treating your medical condition.
Your doctor will typically recommend a local chemist, an online supplier or their own local dispensaries.
The price to buy CBD oil online or from your local chemist/pharmacy adjusts monthly, but we have an example pricing table here:
| CBD Oil Product | Quantity | Price |
| --- | --- | --- |
| Medicabilis 100 CBD Isolate 50ml (100mg/ml CBD) | 50ml | $463 |
| LGP CBD 50 (50mg/ml CBD) | 50ml | $263 |
| CDA CBD 240-Oil (240mg/ml) | 10ml | $269 |
| Medicabilis 100 CBD Isolate 25ml (100mg/ml CBD) | 25ml | $284 |
| Tilray Purified CBD 100 (100mg/ml) | 25ml | $300 |
| Medicabilis CBD 50 50ml (50mg/ml) (Note: S8; >2% CBG & CBDV & <1.5% THC) | 50ml | $315 |
| Medicabilis CBD 50 25ml (50mg/ml) (Note: S8; >2% CBG & CBDV & <1.5% THC) | 25ml | $169 |
| CDA CBD 30-Oil (30mg/ml) | 10ml | $69 |
| Tilray Purified CBD 25 (25mg/ml) | 10ml | $69 |
When buying CBD oil, it's important to remember that the price is determined by the strength and not the overall quantity.
CBD oil is priced per mg, and not per ml. The average price of CBD per mg is $0.10. The cheapest is $0.4 and the most expensive is $0.40 per mg.
Buying Compounded CBD Oil
Compounding is the process of creating medicinal CBD oil for patients from scratch using raw and natural ingredients. This is especially popular for patients with specific requirements, dosages or allergies.
This is becoming increasingly popular in Australia with patients looking for a personalised experience when it comes to medicinal cannabis products.
An example of when compounding is necessary for patients is when allergies to oils (peanut, MCT, olive, etc.) may limit the choices of CBD or THC oils for patients in Australia. A doctor is able to decide solvent the CBD and THC extracts can be formulated in. The result is a safe and natural medicine unique to the patient's needs.
Certified and experienced compounding pharmacists can produce CBD oil tailored to your needs at their state-of-the-art facility. This will then be available for pickup or sent direct to you via a courier service.
The Green Dispensary is Australia's first and most popular compounding pharmacy that supplies Australians with compounded CBD oil at a national level.
Where To Buy CBD Oil Without a Prescription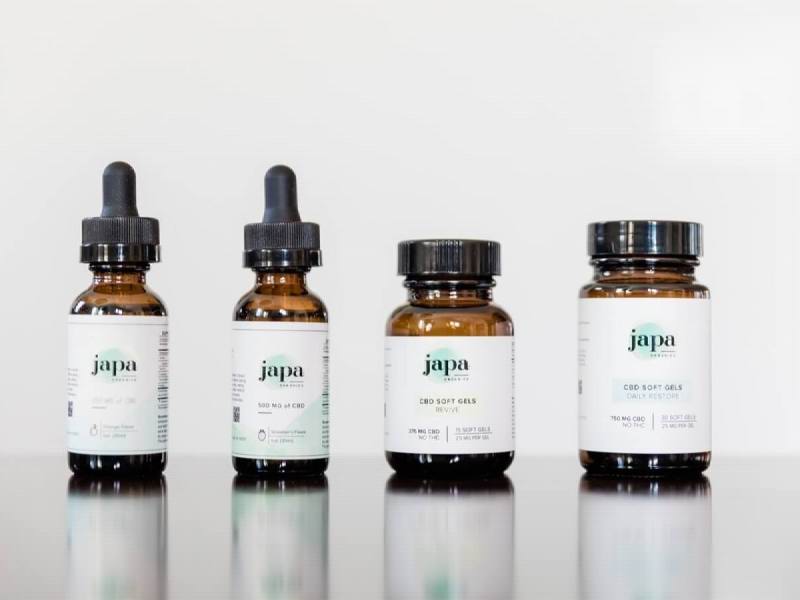 Cannabidiol (CBD) oil requires a prescription and buying it online from international companies without a prescription is illegal.
It is very common for Australians to risk this in order to find cheaper CBD oil options. There are a large number of websites from the USA, Canada, India, and more than sell CBD oil to international customers.
If you are looking where to buy online CBD oil without a prescription, then you may need to consider:
CBD that doctors prescribed are safer as they are tailored to your medical condition
medical-grade cannabis is guaranteed when buying with a prescription
buying online does not guarantee medical-grade quality
illegally buying CBD oil online can be confiscated by customs
hemp oil is not the same as CBD oil
When it comes to your health and medical products, we always recommend going through your doctor to make sure you are getting the best treatment available.
The best places where you can buy CBD oil in Australia is with a prescription, online, at a cannabis clinic or your local chemist/pharmacy.
What You Need To Know About Buying CBD Oil
It's often a difficult and confusing process when patients are looking to buy CBD oil in Australia.
There are multiple types of CBD oil, different dosage (concentration) amounts, and different brands that make the shopping process a little complicated.
Let's walk through a few of the basic things you need to know when buying CBD oil.
The most obvious question Australians have is "how do I know which CBD oil is the best?"
Your doctor should prescribe you the best CBD oil available that is tailored to your medical condition and treatment program.
There are various brands available from Australia and North America, and the industry is growing rapidly each month, so it's hard to side with one single brand.
What we are confident with is that Australian approved medical-grade CBD oil is safe and effective for medical treatment. Choosing the right dosage is the bigger focus so you can receive adequate CBD oil treatment.
The Top Misconceptions About Buying CBD Oil
There are a large number of cannabis and hemp products available, so its important to stomp out the most common misconceptions around CBD oil.
1. Hemp is cannabis, CBD is from cannabis, but Hemp oil is not CBD oil
Coles, Woolworths, and Chemist Warehouse are selling various Hemp products, but they do not include CBD. When buying CBD oil, it is generally an extract from the cannabis flower, but Hemp oils are generally extracted from the seeds.
2. CBD oil does not contain any THC or intoxicating effects
There are different types of CBD oil products that you can buy in Australia. CBD isolate and CBD Broad Spectrum are non-intoxicating and non-psychoactive. The full-spectrum CBD oil includes THC that may have intoxicating effects on the patient.
3. CBD oil is only prescribed to adults
There have been breakthroughs in medical studies and real-life cases of CBD oil treating epilepsy in both adults and children. After a doctor's consideration, CBD oil may be prescribed to children to treat severe medical conditions.
4. CBD Oil is illegal to buy in Australia
Since 2016, Australia has legalised medicinal cannabis/marijuana products. Australia imports and produces CBD oil products locally that patients can buy with a medical prescription.
5. You can only buy CBD oil from a chemist or pharmacy
Its 2020 and technology have promoted the ease of access for Australians looking to buy CBD oil. You can receive a medical prescription for CBD oil and have the product sent to you via Australia Post without having to go to the city or a physical chemist shop.
6. CBD oil is addictive
Science and extensive international medical studies have shown that CBD oil is not addictive, and even helps people combat addiction.
7. CBD is for medical use and THC is for recreational use
Both CBD and THC can work independently to treat various medical symptoms. CBD and THC also work well together through its "entourage effect". A clinical study on cancer patients taking CBD and a mixture of CBD and THC reported the later has is more effective at treating nerve pain.
8. Higher-quality CBD is more effected
When buying CBD oil products we see "High Quality Cannabis Oil", but is there a difference in quality in Australia? All CBD oil has to meet a minimum quality level to become medical-grade.
When buying CBD, there are different prices for different brands, but you can be assured that medical-grade CBD will be as effective as the other CBD oil.
IS CBD Oil Legal In Australia?
There are federal and state-level laws that affect the availability of CBD oil. This could be as simple as the state making it easier to acquire a prescription for CBD oil or the federal government making medicinal CBD legal across Australia.
CBD oil is legal to buy across Australia with a prescription or recommendation from a cannabis authorised prescriber or health professional.
Is CBD OIl Legal In Sydney, NSW?
Sydney is Australia's largest consuming area of medicinal CBD oil. CBD products including oil, capsules, wafers, and more are legal to purchase with a doctors prescription.
Is CBD OIl Legal In Sydney, NSW?
Sydney is Australia's largest consuming area of medicinal CBD oil. CBD products including oil, capsules, wafers, and more are legal to purchase with a doctors prescription.
Is CBD OIl Legal In Melbourne, VIC?
Melbourne is a leader in CBD oil manufacturers, importers and medicinal cannabis clinics that provide patients with prescriptions. CBD oil is legal in Melbourne with a doctors prescription. You can purchase CBD oil at Melbourne's dispensary.
Is CBD OIl Legal In Brisbane & The Gold Coast, QLD?
Queensland is famous for their large cannabis cultivation farms in the Sunshine Coast, Brisbane and the Gold Coast where they manufacture medical-grade CBD oil. In Brisbane and the Gold Coast, you can purchase CBD oil with a prescription from your local GP.
Is CBD OIl Legal In Perth, Western Australia?
Western Australia leads Australia in high-performing medical cannabis cultivation farms that manufactures CBD oil products for Europe. For patients in Perth looking to buy CBD oil, all you need is a prescription from your local GP and you can buy oil, wafers or capsules at your local chemist.
Is CBD OIl Legal In Hobart, Tasmania?
Patients looking for CBD oil can legally buy cannabis products in Tasmania if they have a prescription from their doctor. Local GPs and authorised prescribers can prescribe and provide medicinal cannabis products that include CBD oil, wafers, capsules and more.
Is CBD OIl Legal In Adelaide, South Australia?
Adelaide has CBD oil legally available from chemists and also compounding medicinal cannabis products from the Green Dispensary. Compounding CBD oil from Adelaide allows patients to receive medication that is tailored to their needs and safe for consumption.
Is It Safe To Drive After Taking CBD Oil Medicine In Australia?
One of the most common questions asked by patients after buying CBD oil is "Can I drive after taking CBD oil?", and the answer is yes!
CBD oil is non-intoxicating and does not negatively impact your ability to drive in Australia. It is safe to drive after taking CBD oil.
In saying this, CBD oil affects people differently, so if you are feeling unwell after taking CBD medication, refrain from driving for a few hours until you recover.
Can I Use CBD Oil At Work?
CBD oil doesn't negatively impair your ability to drive or work at the office, but we always recommend having a conversation with your doctor and your employer about taking CBD while working.
Unlike THC oil, CBD oil does not get you "high" and should allow you to function normally. So much so that it is legal to drive after taking CBD.
How Do I Take CBD Oil?
The best way to take CBD oil is under the tongue. This allows the CBD oil to get absorbed into your bloodstream faster.
Simple put a few drops of CBD oil under your tongue and wait for a few minutes then swallow.
This is generally the most recommended way to take CBD oils, but if your doctor prescribes capsules of wafers, then it will be different.
How Does CBD Oil Make You Feel?
CBD, or cannabidiol, does not have any high or intoxicating effects. As much to everyone's surprise when taking it, the effects are mostly shown in its ability to treat symptoms like chronic pain.
There are different types of CBD oil, and full-spectrum will have noticeable effects with a slight 'high' feeling. CBD isolate oil is a pure concentrate and will not have any 'high' effects.
How Long Does It Take For CBD Oil To Start Working?
Everyone is different, and when it comes to medicinal CBD oil treatment in adults it varies between a few minutes to an hour or more. Many Australian patients start having their symtpoms reappear, then take drops of CBD oil under their tongue, and within 30 seconds the symtpoms start to disappear.
How Long Does Australian CBD Oil Last?
CBD Oil in Australia is slightly different to North American medicinal cannabis products due to our strict regulations. Pure CBD isolate oil may last anywhere between three to twelve hours, or more.
The defining factor around how long does CBD oil last depends on the person taking it, the product and the dosage.