CBD Cigarettes: The Future Of Hemp Products
CBD cigarettes, also known as hemp cigarettes, are growing in demand as health-conscious consumers seek alternatives to traditional tobacco cigarettes. Read more to learn why tobacco consumers are more likely to convert to smoking hemp in the coming year.
---
Many people smoke tobacco or cigarettes for various reasons such as stress relief, pleasure, or in social situations at a party. In Australia, the average age of experiencing a first full cigarette is now 16.3 years of age.
According to Australia's Institute of Health & Welfare's latest survey in 2016, 15.6% of Australian adults or nearly 3 million people still smoked. Smoking is the leading cause of preventable death and illness in Australia and is responsible for one in eight deaths.
However, smoking rates in teenagers are continuing to decline. Only 1.5% of 12-17 year-olds now smoke daily and 4.6% of 18-19 year-olds. Young people are starting to smoke later than in the past, which is a significant increase from 16.2 years in 2013 and 15.6 years in 1995.
Australia also has the highest cigarette prices in the world. This has been a contributing factor to the reason why there has been a steady decline of smoking in Australia for several decades. For many smokers who are unable to quit smoking or give up nicotine completely are now turning to safer alternatives to smoking.
In 2016, 1.2% of Australians (227,000 people) were using an e-cigarette to help them quit or cut down smoking. There was strong evidence that those who vaped daily were mostly likely to be recent quitters.
Among the smoking alternatives in the global market, CBD cigarettes have been one of the most popular recent trends. There is a good reason why: They are a convenient, chemical-free product that doesn't get you high.
In this article, we will explain what CBD cigarettes are, the different effects CBD cigarettes have than tobacco cigarettes, and how to quit tobacco with CBD cigarettes.
What are CBD cigarettes?
CBD cigarettes, also known as hemp cigarettes, are filled with smokable hemp flowers instead of tobacco. Hemp flowers look like a dark-coloured dry herb that resembles tobacco more than it does with cannabis. If you were to open a hemp cigarette, chances are that it will most likely be filled with industrial hemp.
Hemp cigarettes are not intended to get you high or provide the same flavour as a joint filled with cannabis.
There are many different strains of hemp plants that each produces varying ratios of cannabinoids terpenes and flavonoids. There are detectable amounts of THC in these cigarettes, but within the legal limit of 0.3% – a level too low for intoxication.
In Australia, CBD is legal as long as the content of other cannabinoids (including THC) in the CBD product doesn't exceed 2%.
Global News Wire reported that hemp industry observers have highlighted "smokable hemp [as] one of the fastest-growing and most lucrative segments in the nascent hemp and CBD industry, with expectations that the market will experience five-fold growth in the next five years."
Many consumers find the product satisfying to replace their pack of smokes. While hemp cigarettes are not for everyone, they might be exactly what you need depending on your body and current situation.
Advantages
Don't require rolling your own
Natural source of cannabidiol
No harmful added chemicals
Not addictive like tobacco
Provides the consumer a true cigarette experience
Easy transition from traditional cigarettes
Disadvantages
Not widely available yet
Might not satisfy your nicotine cravings
Not the highest cannabinoid and terpene content
Not made with trimmed buds
Not meant for flavour
The effects of CBD cigarettes vs tobacco cigarettes
The main difference between CBD cigarettes and tobacco cigarettes is that CBD cigarettes do not have addictive substances like nicotine. Nicotine is the drug in tobacco that causes dependence as our bodies begin to adapt to having a certain level of the drug.
Nicotine affects many parts of our body - such as causing our heart to beat faster and increase our blood pressure, causing blood flow throughout the body to become more difficult.
Our nervous system is also stimulated to release the hormone dopamine. The release of dopamine when nicotine is inhaled is the source of pleasurable sensation you experience when smoking, which includes a buzz, a relief of tension and relaxation.
There are more than 5,000 chemical components found in cigarette smoke, and hundreds of them are harmful to human health, according to the Centers for Disease Control and Prevention, a national public health institute in the United States.
Smoking CBD cigarettes gives the consumer a natural source of cannabidiol with therapeutic properties from the hemp flowers without any psychoactive THC-induced effects.
The medicinal effects of smoking hemp are felt almost immediately within the first three inhalations, and your muscles relax, body awareness heightens, and tension dissipates, similar to after smoking cannabis.
The medicinal effects of CBD cigarettes can last from over 20 minutes to several hours. In addition to a feeling of relaxation, smoking CBD cigarettes has been noted to provide quick relief of swelling and pain.
How to quit tobacco with CBD cigarettes
While some consumers prefer to take CBD through oral administration or topical application, many consumers prefer consuming or smoking CBD. This is because vaping or smoking CBD provides unique benefits that other forms of consumption generally lack.
When smoking or vaping CBD, the cannabinoids are sent directly to the lungs before being absorbed into the circulation. With ingestion, CBD is first sent through the digestive tract and metabolised in the liver. This process reduces the CBD concentration and throughout the body.
Psychologically, smoking as a method that resembles smoking can also potentially help tobacco users to drop the habit.
According to data published by Hemp Industry Daily, a survey of more than 5,000 CBD users in the U.S revealed that 24% have used it to help quit smoking and quitters often replacing cigarettes with either smokable hemp or vaping. Additionally, 41% of quitters have entirely replaced their tobacco with CBD hemp.
A 2013 study by University College of London showed CBD significantly reduced the number of cigarettes smoked by participants by roughly 40%.
Quitting a long-term habit almost always requires help and serious dedication. It's ingrained in human nature to seek out patterns, creating our everyday behaviour around the patterns and habits we enjoy.
However, transitioning to CBD cigarettes will be an easy process. If you are considering using smoking alternatives, it's definitely worth a try to smoke hemp flowers.
References: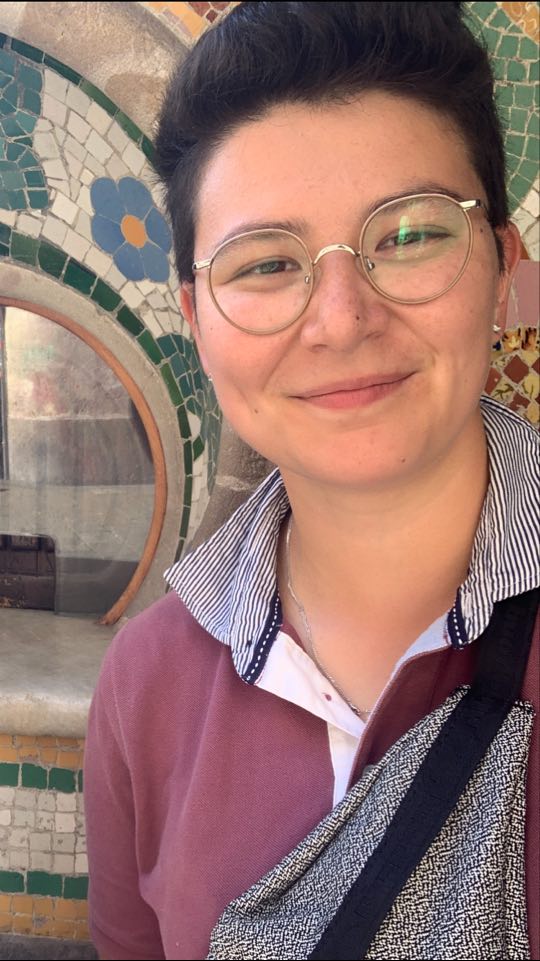 Constance is a medical journalist that critically analyses and reports on how Australia can benefit from the cannabis industry in the future.
Disclaimer: Cannabis Place are not doctors and we recommend consulting health professionals for accurate information. This site may contain information regarding drugs. This content is designed for an 18+ audience. Click here for our full disclaimer