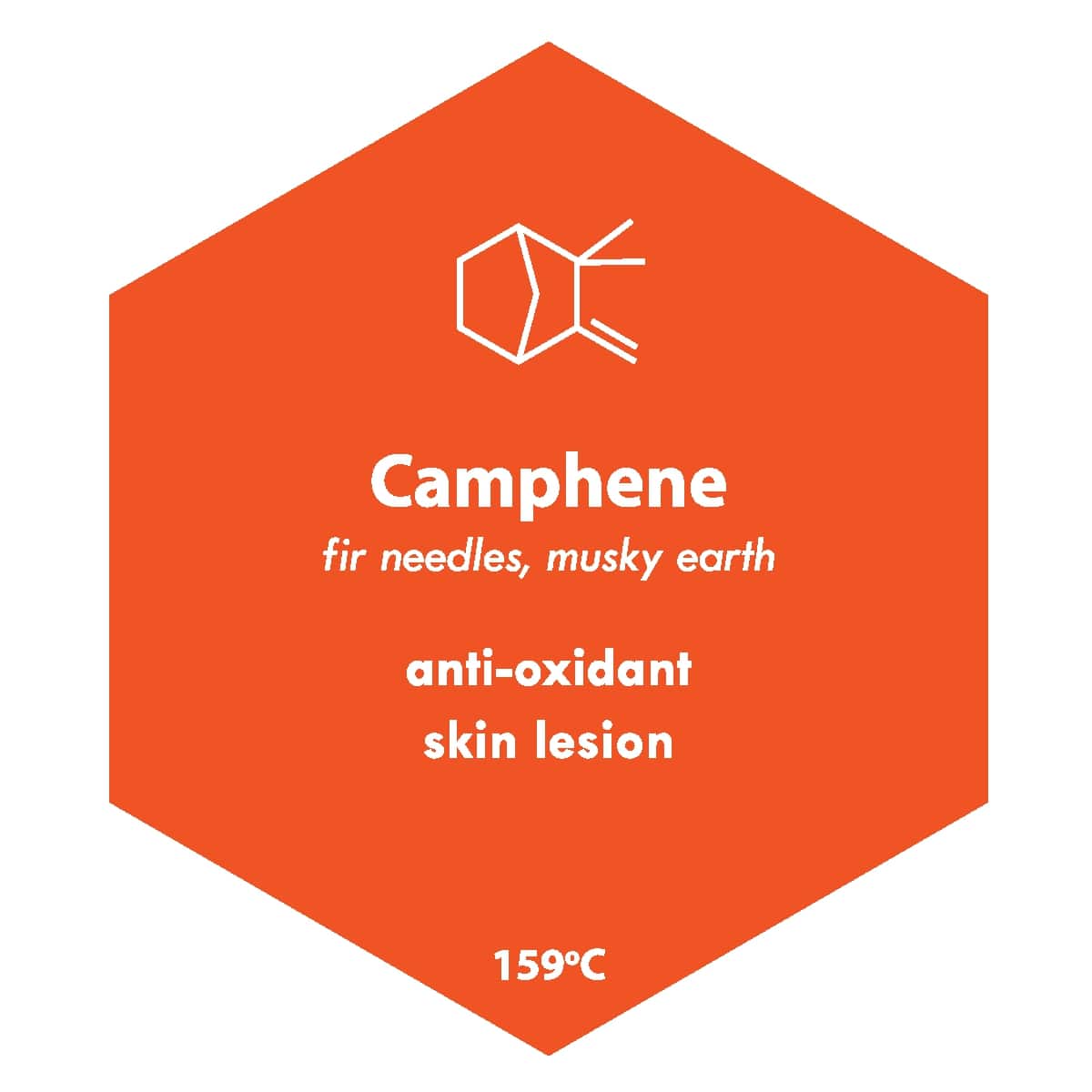 Cannabis Camphene Terpenes: What Does It Do?
Cannabis Terpenes are being researched everyday in Australia and the Camphene stands out as one of the most important components in the marijuana plant.
---
One of the highly important roles played by Camphene is its use in different types of cardiovascular diseases.
This monoterpene is extracted out of a plant that gives a very pungent smell of humid forests and fir needles.
Camphene is an aromatic cannabis compound that gives of an earthy, musky scent with a subtle smell of pine.
The studies conducted on hyperlipidemia rats by Vallianou et al concluded that there is a reduction in plasma cholesterol and triglycerides.
The control of hyperlipidemia is significant in curing heart diseases. Hence, camphene can become a perfect option for the medicinal fat reducing agent that is responsible for various gastric problems, liver damage, and muscle swelling.
The results of cannabis studies into camphene do require additional exploration.
Most of the essential oils like - Camphor, Turpentine, Ginger, and Citronella Oils - contain Camphene in negligible percentage.
Not only it is used in the preparation of colognes, perfumes, and scents, but also can be added as the food preservative to enhance its flavour.
---
James is an experienced writer and legal cannabis advocate in Australia. He answers all the questions about business, legalisation and medicinal cannabis.
Disclaimer: Cannabis Place are not doctors and we recommend consulting health professionals for accurate information. This site may contain information regarding drugs. This medicinal cannabis content is designed for an 18+ audience. Click here for our full disclaimer