Medcan Australia Pty Ltd (Cann Global Ltd)
MedCan is Queensland's leading medicinal cannabis farm cultivation, importer and producer of CBD and THC oil and CannTab XR pill. They distribute their products to cannabis clinics, pharmacies and patients across Australia.
---
MedCan Australia, otherwise known as CANN Global Ltd, is a dominant cannabis player in Queensland, Australia.
hey are a licensed cultivator, importor and producer of medicinal grade cannabis in Australia. Their primary products are CBD and THC oils for patients.
Their goal is to bring high quality medicinal cannabis products to Australians at a reasonable price.
They have positioned themselves strategically in Queensland, one of the best places to grow cannabis in Australia, as a leader in cultivation.
MedCan focuses on providing medicinal cannabis for research through clinical trials and for patient access through pharmacies and cannabis clinics.
Their cannabis products range in various levels of THC and CBD potency that makes it easier for medical professionals to prescribe patients with treatment that suit them.
They have streamlined the cultivation, production and distribution of medicinal cannabis through their unique automated cultivation process.
MedCan offers various medicinal cannabis products:
Medicinal Cannabis dried flower
Full extract oil
Tinctures
Capsules
They have a strong position in the market after their merger with QBL in 2018. Medcan was purchased using 250 million QBL shares, representing approximately 8 per cent of the final merged entity. This has given them the financial and strategic ability to produce a state of the art cannabis production facility.
MedCan licenses up to Q1 2020
MedCan Australia (CANN Global) has a wide range of licenses from the Australian national and state level government (QLD).
Federal and State Licenses:
ODC Medical Cannabis Cultivation and Production Licence
ODC Import Licence
ODC Export Licence
ODC Medical Cannabis Manufacture Licence
DAWR (Department of Agriculture and Water Resources) Permit
QLD Health Licence – Schedule 9 Substances
Cultivation and Production Licence – no. MC013/17
Manufacture Licence – no. ML015/18
Research Licence – no. RL18/19
Import Licence – no. 1821087
Export Licence – no. 1821088
DAWR Permit – no. 0002005875
QLD Health Poison's Licence – no. AG007354718
QLD Wholesaling Approval – no. C-MC-1289
Medical Cannabis Products
The research and development phase is still ongoing; however, MedCan Australia plans to produce the following medicinal cannabis products:
Dried marijuana flower (bud)
Full extract oil (CBD & THC)
Tictures (CBD & THC)
Capsules
What's new with Medcan
February 18, 2020: MedCan Australia integrates with Burleigh Heads Cannabis (QLD), a Medicinal Cannabis Wholesaler, to access a distribution network otherwise unavailable.
MedCan is now providing the following medicinal cannabis products through wholesale:
MEDCAN NQ01 - Dried Flower product – 13% THC
MEDCAN CC01 - Dried Flower product – 21% THC
MEDCAN FX01 - Cannabis Oil – 20mg/ml THC
MEDCAN FX02 - Cannabis Oil – 5mg/ml THC, 8mg/ml CBD
MEDCAN GC01 - Cannabis Capsules – 8mg THC
MEDCAN GC02 - Cannabis Capsule – 5mg THC, 8mg CBD
January 27, 2020: CANN Global Ltd updates their website to include Medcan Australia as a subsidiary company. They have a vertically integrated model where Medcan is responsible for:
cultivation of cannabis
production and manufacturing of medicinal cannabis products
clinic trials
patient access to medicine
This business model removes liability and responsibility from CANN Global Ltd to its subsidiary entities.
January 12, 2020: MedCan is listed on GlassDoor as an employer.
General overview out of 31 participants:
22% will recommend to a friend
16% approve of the CEO's decision
35% of employees leave the company within the first 12 months
A few reviews with MedCan:
"Not what you would expect from a company that promotes work/life balance and claims to be leading edge" (in 5 reviews)"
"Medcan has become a revolving door and has lost some amazing people" (in 4 reviews)"
"Extreme stress and only focused on profit, not patient care."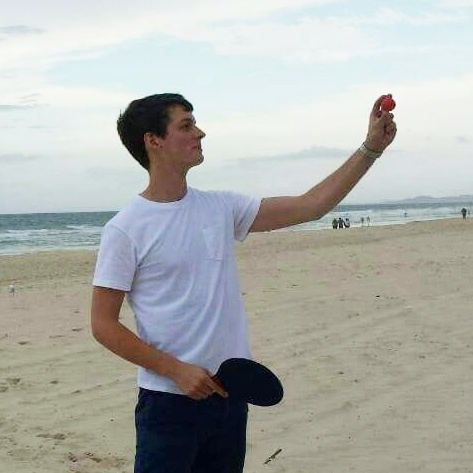 James is an experienced writer and legal cannabis advocate in Australia. He answers all the questions about business, legalisation and medicinal cannabis.
Disclaimer: Cannabis Place are not doctors and we recommend consulting health professionals for accurate information. This site may contain information regarding drugs. This content is designed for an 18+ audience. Click here for our full disclaimer