MEDIFARM Pty Ltd
MEDIFARM is proudly Queensland and Australia's first licensed medicinal cannabis farm cultivator, and medicinal marijuana manufacturer, producer and distributor. Leading Queensland through the great green gold rush.
---
Medifarm is Sunshine Coast, Queensland's leading medicinal cannabis cultivator and manufacturer of medical products such as CBD and THC oils.
They lead in employing cannabis experts in their multi-million dollar farm facility in Queensland that aims to produce upwards of 4,000kg of dry cannabis each year.
Focusing on cultivating with the genetically superior cannabis species (strains) to produce modern medicinal THC and CBD products for Australia.
Within Australia, Medifarm delivers mostly cannabis oil for prescriptions use by doctors in medical clinics or local GP's depending on your state.
Medifarm operates a large cannabis farm in Sunshine Coast, Australia.
Using the perfect environment to grow cannabis, humid and wet, they are looking to compete against other cannabis companies opening up facilities in Victoria, Tasmania and Western Australia.
Following a "From Plant To Patient" approach, they are taking control of the cultivation, manufacturing, production and distribution of medicinal cannabis products.
This streamlines the process, allows them to maintain high quality assurance processes and makes their products more affordable for patients.
Medifarm is also the only Australian company to think ahead by complying with international Good Manufacturing Processes (GMP).
Following their international partners, Tikun Olam (Israel), they are following the Quality Management Systems (ISO 9001), HACCP & Good Agricultural Practices.
Becoming the most trusted quality supplier of medicinal cannabis is critical when dealing with people's health, and Medifarm is setting the Australian standard for cannabis companies.
Medifarm's medicinal products
MEDIFARM produces medicinal cannabis products such as:
Avidekel Oil 3% CBD THC<0.5% (<0.25mg/drop), CBD=3% (1.5mg/drop), CBN<1% (<0.5mg/drop)
Avidekel Oil 15% CBD 1:20 THC<1% (<0.5mg/drop), CBD=15% (7.5mg/drop), CBN<1% (<0.5mg/drop)
Avidekel Oil 15% CBD 1:6 THC=2.5% (1.25mg/drop), CBD=15% (7.5mg/drop), CBN<1% (<0.5mg/drop)
Avidekel Oil 5% CBD 1:6 THC=0.8% (0.4mg/drop), CBD=5% (2.5mg/drop), CBN<1% (<0.5mg/drop)
Erez Oil 3% THC THC=3% (1.5mg/drop), CBD<0.5% (<0.25mg/drop), CBN<1% (<0.5mg/drop)
Erez Oil 15% THC THC=15% (7.5mg/drop), CBD<1% (<0.5mg/drop), CBN<1% (<0.5mg/drop)
Medifarm's licenses
MEDIFARM government licenses for cannabis in Australia:
Cannabis Research Licence
What's new with Medifarm
March 27, 2020: Medifarm has been listed as a partner of Protected Cropping Australia (PCA)
January 20, 2020: Medifarm starts to expand their team by searching for talent on Social Media.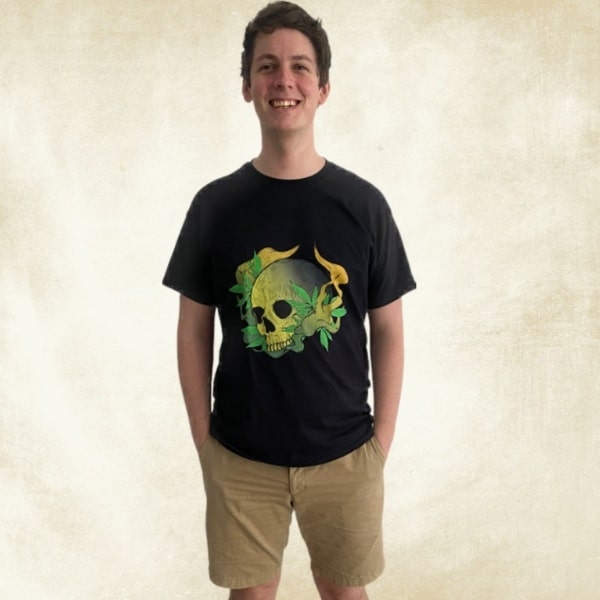 James is an experienced writer and legal cannabis advocate in Australia. He answers all the questions about business, legalisation and medicinal cannabis.
Disclaimer: Cannabis Place are not doctors and we recommend consulting health professionals for accurate information. This site may contain information regarding drugs. This content is designed for an 18+ audience. Click here for our full disclaimer