TasCann Limited
TasCann is a Tasmanian cannabis medical supplier for dry herb and hybrid medical marijuana plants. Breeding medical-grade cannabis plants from Landrace strains to produce the highest quality weed plants in Australia.
---
TasCann is a unique Tasmanian company that has been in the works since 2014. The founder, Troy Langman, moved from business banking into the cannabis industry two years before medicinal cannabis was legalised.
After seeing cases of medicinal cannabis (CBD) treating children with severe epilepsy and muscle spasms, he could see there was a need for Australia to produce healthy medicinal cannabis products to treat patients with severe illness and disorders.
We researched TasCann's and Tasman Health Cannabinoids presence in Australia, and we found that:
TasCann Australia is based out of Tasmania
They are building a vertically integrated farming operation
Grows organic cannabis
Started by Troy Langmanand Tasman Health Cannabinoids
Fully licensed to cultivate and manufacture medicinal cannabis in Australia
Breeding and licensing proprietary hybrid cannabis plants
Selling bulk dry cannabis herb
TasCann has a limited online presence. When searching through official government records, we can locate and confirm the ODC licenses and their presence in Tasmania, Australia.
However, their website is limited to less than five pages, their Twitter account's last post was in March 20, 2018 and there is little to no information on the activities over the past 12 months.
Their primary cannabis strains (species) are the Landrace cannabis plant.
They are working on breeding different cannabis species to produce hybrids that will produce high yields of medicinal great CBD and THC that are tailored to treat various different illnesses and disorders.
Learn more about hybrid cannabis plants here.
TasCann produces medical cannabis products such as:
Dry herb
Cannabis hybrid plant licensing
TasCann licenses from the Australian government:
Cannabis Research Licence
What's new with TasCann?
No online, news or social media presence in 2020, as of 31/03/2020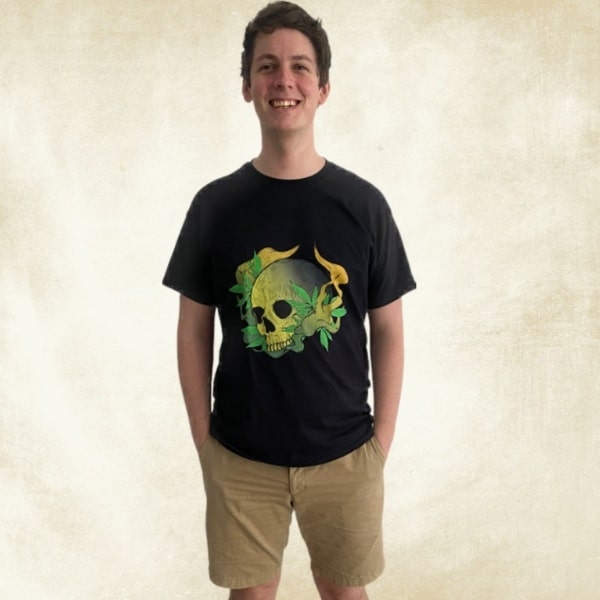 James is an experienced writer and legal cannabis advocate in Australia. He answers all the questions about business, legalisation and medicinal cannabis.
Disclaimer: Cannabis Place are not doctors and we recommend consulting health professionals for accurate information. This site may contain information regarding drugs. This content is designed for an 18+ audience. Click here for our full disclaimer