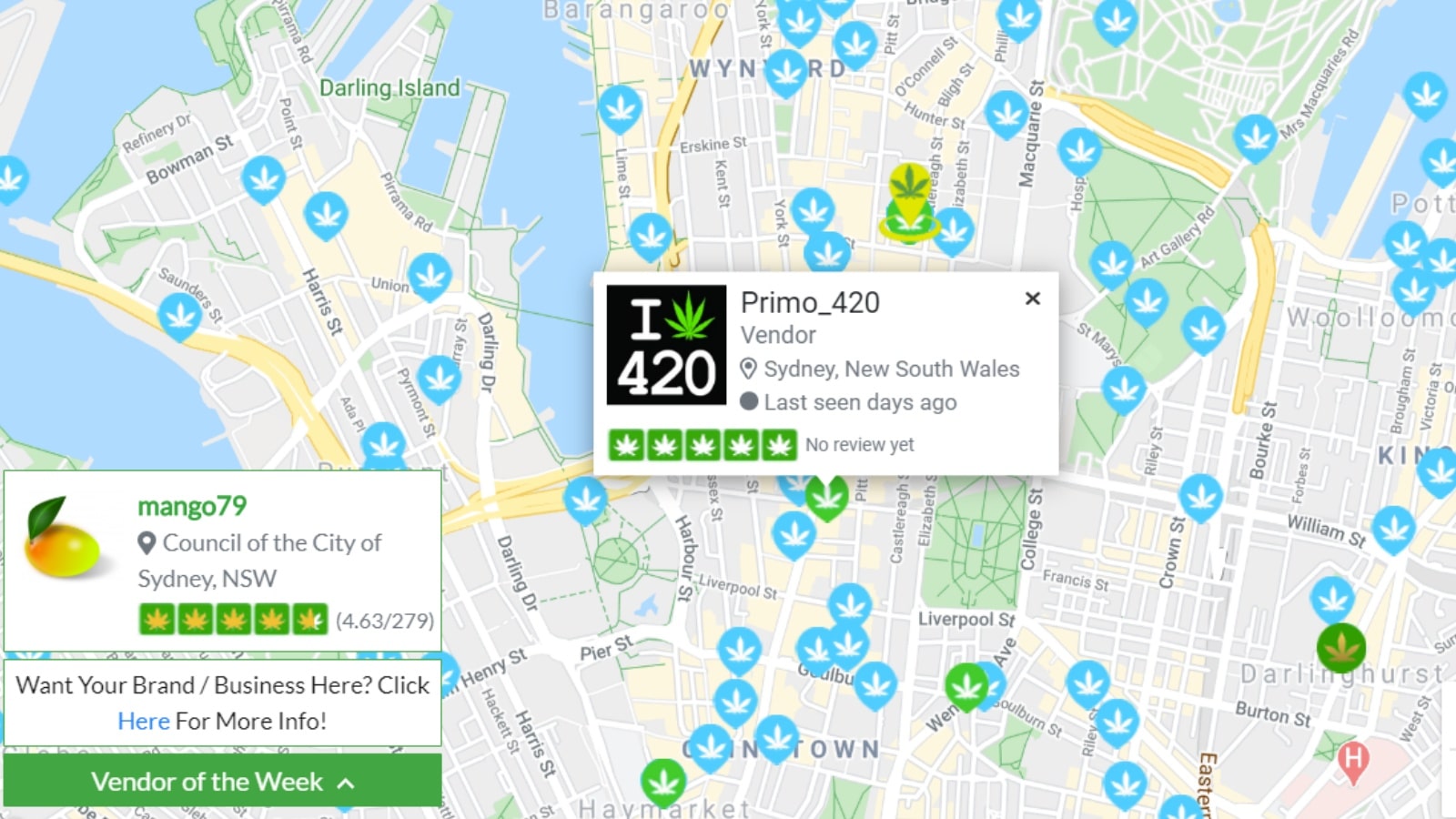 What is LeafedIn and LeafedOut? Is It Safe to Buy Weed?
LeafedIn, otherwise known as LeafedOut, is an online wesbite platform for buying weed in Australia. We cover a brief report on the platofrm that allows you to buy marijuana.
---
LeafedOut (Leafed Out), otherwise known as LeafedIn (Leafed In), is a free anonymous cannabis website that links buyers with weed sellers in Australia.
LeafedOut was born out of the frustration of cannabis buyers being unable to link with suppliers.
In regions where cannabis is completely legal, you can easily order marijuana. There is some controversy around LeafedOut as you can also buy it illegally in Australia.
LeafedOut cuts out the middle-man to save buyers time and money when gaining access to marijuana online. They also run off a rating system that allows customers to connect to quality services and suppliers.
Note: we do not condone any illegal transactions of cannabis. This article's goal is an observation of the online platform focusing on cannabis transactions.
Is LeafedIn / LeafedOut Safe?
LeafedOut provides a platform and is not directly involved in any transaction or interaction between buyer and seller.
To quote their stance on the use of their cannabis network.
To be clear, WE DO NOT FACILITATE OR TAKE FEES ON ANY TRANSACTIONS. WE ARE NOT INVOLVED I IN ANY ASPECT OF PRODUCTS, WE ARE JUST A NETWORKING SOLUTION. WE DO NOT CONDONE AND WILL BAN ANYONE THAT IS PROMOTING ANY ILLICIT SUBSTANCES OR SPAMMING.
The LeafedOut platform is available all across the world. Everyone has access to it which can lead to a satisfying or dreadful experience.
When it comes to safety on the platform, the social rating system allows buyers to see which vender is reliable and legitimate. The image below gives a quick overview of the rating system for sellers.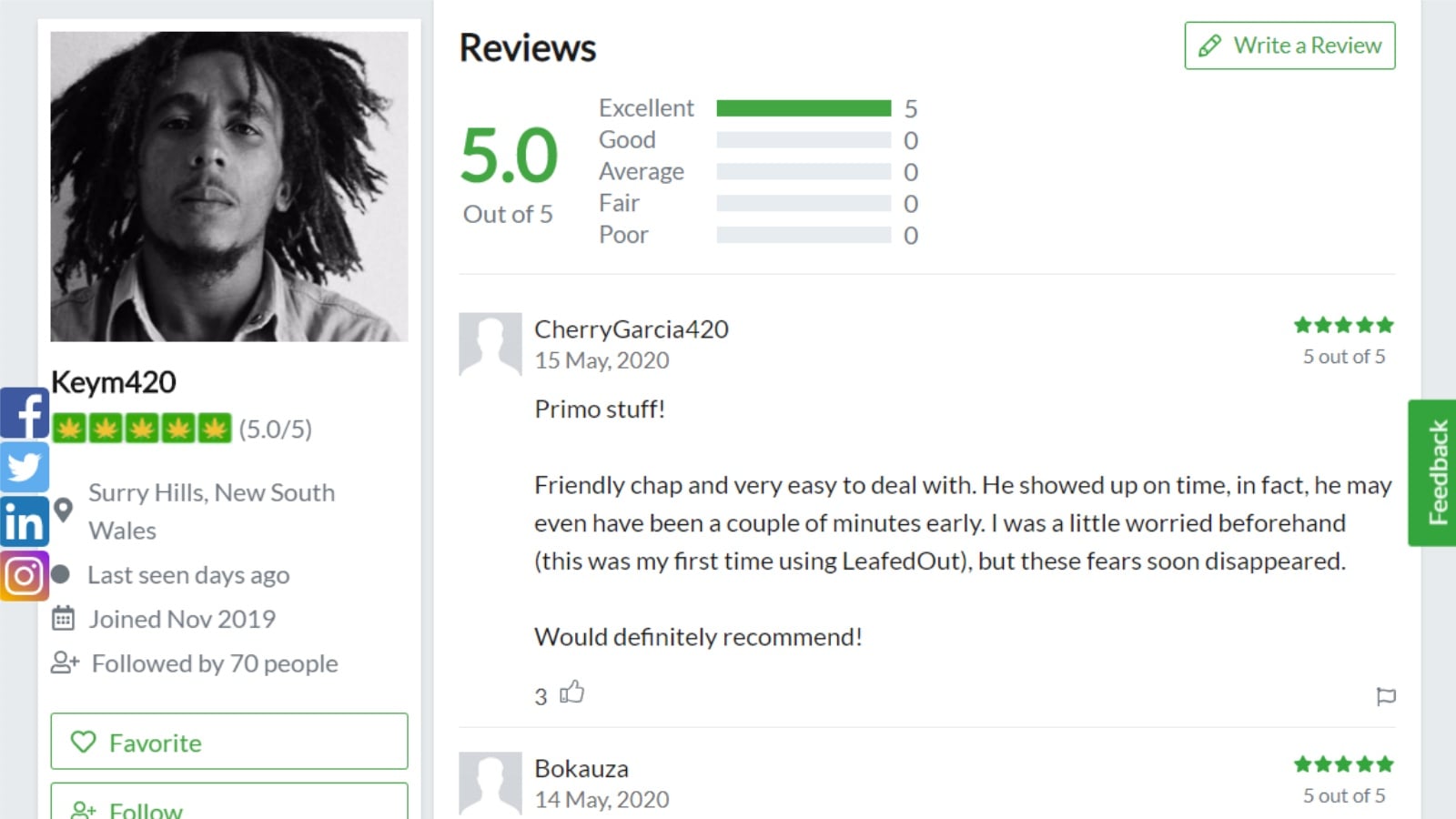 When looking for a safe vendor/seller, make sure they accept cash, have a review history and will meet in person.
There are scammers in the LeafedOut app, unfortunately. There are a few basic telltale signs of a scam that include:
only accepts gift cards or credit cards
doesn't meet in person
has negative or no reviews
aggressive attitude
It's easy to avoid scams on LeafedOut as long as you check for any of the above red flags. Scams when buying cannabis online always lead to them getting the money without meeting in person.
So if you ever have the courier or vender suggest to transfer money or gift cards to them on LeafedOut, then there is a high chance that it is a scam.
Legitimate dealers exist on LeafedOut and they may have a good reputation based on reviews. The LeafedOut platform takes no responsibility for any dealings on the app.
Conclusion
LeafedIn (Leafed In), otherwise known as LeafedOut (Leafed Out), is an online platform that connects buyers and sellers of cannabis.
For people looking for an easy access to marijuana, this online platform is a safe online tool that will link you up with local weed.
There is controversy around LeafedOut as it may be linked to the illegal transactions for cannabis, and also promoting scams.
To avoid getting scammed on LeafedOut, you will need to look for vendors with a good review and rating, willing to meet in person, and they will accept cash.
The most common scams involve vendors asking for gift cards, Weston Union money transfers, or credit cards, as well as not wanting to meet in person.
The most successful experiences on LeafedOut is with Face to Face transactions in Australia.
LeafedOut is the social network of cannabis and is available all across the world, and has recently become popular in Brisbane, Sydney and Melbourne.
The dangers and risks around used Leafed Out is abundantly clear. You could just as easily be meeting a police officer instead of a marijuana dealer. We don't encourage ilicit buying of marijuana, but Leafed Out certainly is the riskiest way to buy weed in Australia.
---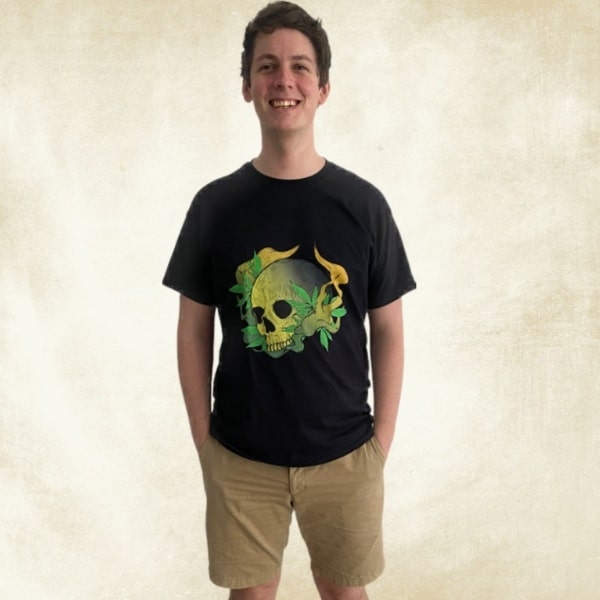 James is an experienced writer and legal cannabis advocate in Australia. He answers all the questions about business, legalisation and medicinal cannabis.
Disclaimer: Cannabis Place are not doctors and we recommend consulting health professionals for accurate information. This site may contain information regarding drugs. This medicinal cannabis content is designed for an 18+ audience. Click here for our full disclaimer