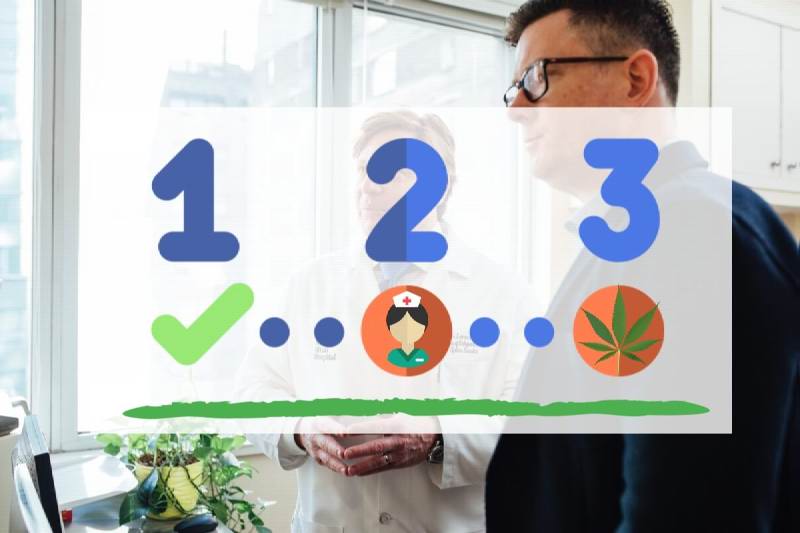 The Easy Way to Access Medical Cannabis
Western Australia has made reforms to make Medical Cannabis easier to access. Find out how much is access to Medical Cannabis.
---
Australia is a country of laws and regulations. Strict requirements can be a double-edged sword where rules are in place to protect people, but may also limit patients from gaining access to medical treatment, such as medicinal Cannabis.
The current process to gain access to Cannabis in most states is:
1) Discussion and referral by General Practitioner(GP) to a Medical Cannabis Clinic
2) Phone interview with Medical Cannabis Clinic
3) Two to three consultancy sessions with the Specialist doctor
4) Approval application with the TGA to gain access to Medical Cannabis
That's four main steps that takes up to 6 months to gain proper access to Medical Cannabis treatment for patients in need. Click here to see our state-by-state guide to Medical Cannabis treatment.
Western Australia's Medical Cannabis Process
Western Australia (WA) is making ripples in the Medical Cannabis industry in Australia by:
Lowering patient spending on treatment
Introducing new legislation that authorises your local General Practitioner (GP) to prescribe
Medical Cannabis program to educate doctors on the benefits of Cannabis
Promoting the production and use of Australian Medical Cannabis Products
What does this mean for Australian Patients seeking Medical Cannabis Treatment in Western Australia?
What used to take up to 6 months can now only take as long as a discussion with your local GP and the TGA application approval. Western Australians now expect to wait between 2-6 weeks for full access to Medical Cannabis.
Click here to see more about Western Australia's Medical Cannabis Treatment Guide.
How Much Does Medical Cannabis Cost?
2020 is the best year to gain access to premium-grade Medical Cannabis at affordable prices. Now more than ever, a higher number of cheaper Cannabis products are emerging into the Australian market (FreshLeaf Analytics Statistics).
There are over 70 Medical Cannabis products available in Australia for your local GP to prescribe (40% increase in 2019).
The average spending by patients has reduced b 13% over the second half of 2019. The average daily spending on Medical Cannabis in Australia is between $5-10 per day
FreshLeaf has shown that 55% of Medical Cannabis patients in Australia spend $11 or less. Treatment is at a reasonable level, and it could be as low as $5 a day with more Australian products emerging.
HealthyWA explains in detail who can prescribe and supply Medicinal Cannabis legally. The supplier of Cannabis may have local Australian grown Medicinal Marijuana or imported product. Australian Cannabis products are the cheapest in the market as of Q3 2019.
Disclaimer: This topic may represent illegal activity in certain regions. We do not encourage illegal activity. We understand that readers in locations where cannabis has been legalised may read these articles.