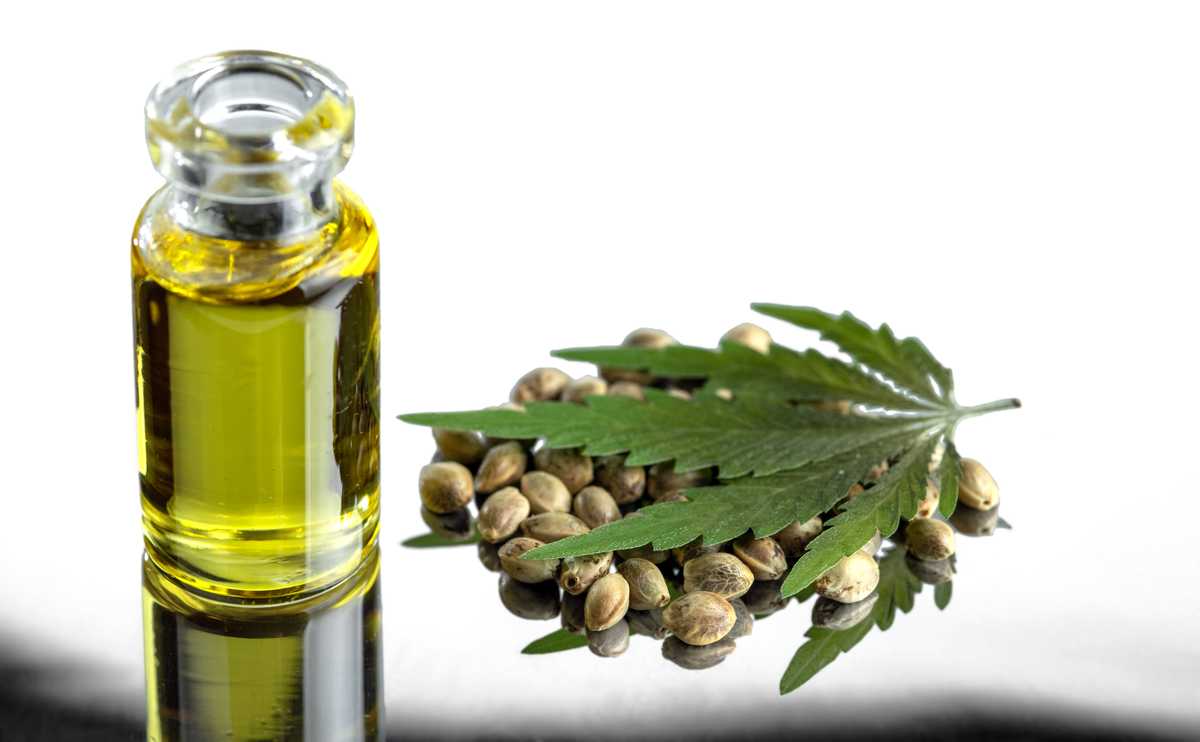 Cannabis Seeds Beginners Guide
Learn about cannabis seeds in Australia, how to choose the best strains for growing marijuana in Australia!
---
There are many varieties of cannabis seeds. Seeds may be placed in one of the following primary categories:
Read more about the different cannabis seed strains here!
The CBD-rich Ruderalis Genetics is another favourite among growers. Ruderalis genes are frequently used to treat diseases and can be bred using hybrids. To create something new and unique, Auto-flowering Strains.
Australia has seen a shift in its laws regarding medical cannabis in recent years. There is a growing push for legalising recreational cannabis.
Australia is poised for a green revolution, with more than 7 million active users. It is difficult to find information about buying cannabis seeds from Australia's reputable seed banks.
We will be discussing legal, safe, and easy ways to buy marijuana seeds in Australia. You will also learn about Australia's cannabis history and current laws.
This guide for cannabis seeds in Australia is intended for tourists and residents who are visiting Australia.
It's important to keep up-to-date with local laws as cannabis laws change constantly.
This will ensure you get the best possible experience by purchasing legal cannabis seeds from top-rated seed banks in Australia.
Let's get started!
The Lawfulness of Growing, Selling, Possessing and Buying Marijuana Seeds in Australia
We all know that the legality of growing, buying, selling and possessing marijuana seeds in Australia can be complicated.
This is a quick summary of the most important aspects of legal cannabis seeds in Australia:
Legalisation of medical and recreational cannabis in the Australian Capital Territory (ACT).
Recreational marijuana is illegal in all territories and jurisdictions other than the ACT.
It is illegal to grow marijuana seeds once you are outside the ACT. It's up to you whether or not you purchase cannabis seeds from a seed bank.
Australia has medical marijuana. However, you need to have a valid license. The government also supplies cannabis by allowing licensed businesses to grow marijuana seeds and distribute marijuana-based goods. Sadly, patients eligible for medical marijuana in Australia (except the ACT) cannot grow their own marijuana seeds.
How to choose cannabis seeds
There are many strains out there, and you are likely to fall for them as a beginner. With the right advice, most of these pitfalls can be avoided.
Remember that your first attempt may not be flawless. Don't panic if something doesn't go according to plan.
After a male cannabis plant pollinates the seeds, only female cannabis plants can produce them.
You will need both male and female plants to grow your seeds.
Fertilise the female plants. Place the male plant next to the female plant that you wish to fertilise.
The seeds will begin to appear within 4-6 weeks. This can be a complicated process with lots of uncertainty. Many people opt to buy feminised seed instead.
Males vs. Female Seeds: feminised or non-feminised?
Although seeds can be either male or female, most people want to grow only female seeds.
Why? Because it is the female plants that produce buds. Many seed companies offer "regulars", which include both male and female seeds.
They also sell feminised seeds, which are only female seeds. Although there is a significant price difference, it is worth the effort to ensure you only use feminised seed, so you don't waste your time growing male plants that aren't producing the results you desire.
Indoor or Outdoor Seeds
It all comes down to your location and how willing you are to work harder. Indoor gardening is the best option for making life easier.
Although it gives you more control over the environment where your plants grow, there are some drawbacks. It is expensive to set up and will increase the cost of electricity.
After you have decided where you want to plant, you can narrow down your choices of seeds.
Some strains are better suited for outdoor growing. These are typically the landrace varieties of the Middle East, Africa and the Himalayas.
Modern hybrids can be grown indoors. While you can swap them out, it is a good rule-of-thumb that you will need when you are just starting. You can always try something else later.
With this information, you should be able to make an informed decision on which seeds you want.
The most important thing is that things can and will go wrong, no matter how well-planned. Do not despair if they do. There's always the next time.
Choosing Indica and Sativa Seeds
This one is more difficult and will depend on your particular circumstances.
Indicas are safer for novice growers due to their shorter flowering times. It can seem impossible to get your buds ready for consumption when you are just starting out.
Besides, it's easier to make mistakes if you spend more time growing.
Indicas are more tolerant of mistakes than Sativas, and you will likely make some. Depending on your personal needs, your decision may be made.
Some people don't like the Indica dominant effects, while others need Sativas to relieve their pain.
If you don't need a Sativa specifically, it is best to stick with an Indica. In future, you can mix it up.
Sativa Seeds
Sativas Most often, they have more THC content. They are more common than other strains, but they are low in CBD. This results in a lot more mental boost, uplifting and energetic high. Sativas are the most popular seeds. This is because sativa can induce feelings of optimism and overall improved wellbeing.
They are well-known for their hallucinogenic, spacey effects. Therefore, sativas are an excellent choice for the daytime.
The Sativa plant is often known for its ability to produce Sativa flowers.
They are a very tall plant; Many specimens can grow to over two meters (some even reach six metres). They are easily identifiable by their long, thin leaves.
Naturally, the height of a tree and its foliage is important.
Sativa They are a great addition to your business. Little is more challenging to grow indoors. Do not be discouraged! Sativas can be grown inside.
Provided you train your plants correctly and your grow tent/high ceiling has adequate height, it will be possible to raise your plants.
Indica Seeds
They are named after the sand. Indica Genetics can be traced back to the hemp of the Indian subcontinent. Similar to theirs, Sativa.
They are your counterparts Indica Most strains contain High levels of THC. But Indicas Also, it contains comparable high levels of nonpsychoactive CBD Which essentially 'counterbalances the psycho-activity of THC.
Indicas effects of 'body-stone' are generally deeper and more potent than the ones provided by other methods. Sativas. Some refer to this as "couchlock".
If you are looking for a way to make your life easier, Indica will give you the most body relaxation experience.
In general, Indicas are shorter than their counterparts, Sativa. They yield lower returns than their counterparts. Those are just a few of the benefits.
Indicas Still, they can grow large and wide. Some strains may be more compact than others, but most tend to grow wider than the rest. There are many. Indicas Look a lot like shrubs.
Indica plants are excellent relaxants, providing stress relief and calmness. They are also very effective in relieving inflammation and pain and treating conditions such as epilepsy or insomnia.
Hybrid Genetics
Hybrids can be as low as 50% Sativa 50% off Indica - and everything in between. Therefore, it is crucial to understand the genetic characteristics of hybrid strains. Knowing your parents will help you decide when to start breeding.
Hybrid strains can have many different effects. For example, it is not unusual for a cannabis user to have a favourite strain resulting from some kind of genetic hybridisation.
AutoFlowering
Autoflowering cannabis seeds are the best choice for indoor growers. These beautiful flowers at a set time without regard to light scheduling; Only ripen from seed until harvest in just60 days or 70 days. It's amazing, cannabis!
Auto-flowering seeds are another option. They are relatively new and can be a great choice for novice growers.
They can grow almost anywhere, and they do so quickly.
Unfortunately, the plants they grow will produce less bud, and their yields will be lower. Again, this is a personal choice.
Autoflowers are great for recreational users who want to try growing their own plants. However, they may not be right for you if you are a medical user or need a large yield.
Most auto-flowers won't flower much beyond their initial size—a metre In height. However, the plant will flower automatically when the seed germinates. Within 21-30 days; Auto-flowering is the result.
When to Sprout Marijuana seeds in Australia
October is a great time to start growing cannabis in Australia.
While the winter season transitions into spring, seedlings can be grown indoors.
The marijuana plants can be transplanted outdoors once the spring season has begun a few weeks later.
In regions that experience seasonal temperature fluctuations, harvests usually begin in March and last through May.
Cannabis seeds can be grown in milder areas of Australia. They can produce up to four harvests per year.
Things to Consider When Growing Marijuana seeds in Australia
But, Australian outdoor growers often face intense sunlight and plants' inability or unwillingness to withstand extreme temperatures.
Mold can also affect outdoor-grown cannabis plants. This can lead to a loss of harvest, theft or even being eaten by wild animals.
Despite this, Australia's climate and soil conditions make it an ideal place to grow marijuana. For those with previous experience in this field, it will be much easier to grow marijuana.
Tips for Growing Cannabis Seeds In Australia
To grow marijuana seeds in Australia, it is essential to understand the following key factors.
This will ensure that you get a great harvest of buds that have been soaked in resin.
1. Reputable Online Seed Banks or Local Seed Banks in Australia - Buy Cannabis Seeds
Buying marijuana seeds from a licensed seed bank is key to your success. You can purchase marijuana seeds from an Australian seed bank and get: High Germination Rates Vigorous marijuana plants Certified marijuana seed strains
2. Get Cannabis Seeds for Australia
Understanding the climate is one of the most important aspects of growing cannabis seeds in Australia.
Are you looking to grow cannabis seeds in Victoria or Brisbane? You want marijuana seeds that can produce plants that are: Resistant against mold and pests Resistant to extreme heat or a sudden chill If you select cannabis seeds with these inner traits you will find plenty of buds when it comes to harvest.
3. Plan your cannabis garden in advance
Most Australians live in a Mediterranean climate which allows cannabis plants to flower for a long time.
The most important thing for cannabis growers in Australia is to plan their garden months in advance of planting the first cannabis seeds.
It would be best if you decided which cannabis seeds will be grown, where they will grow, and what conditions.
We have guides that will help you plan an indoor cannabis garden and an outdoor cannabis garden.
After you have planned these three elements, all you need to do now is to kickstart your cannabis plants and let the Australian sun (or artificial light) do its magic!
Strain Recommendations For Beginners
Here are our top picks for the best cannabis seeds to grow in Australia.
Here's a list of our top seed varieties to grow in Australia: Critical Jack Herer Girl Scout Cookies
You may be able to find autoflowering and feminised seed types in most cases.
This makes it easier for each seed type to grow. Let's talk briefly about the advantages of these three seed varieties in Australia.
Critical seed strain
The Critical seed strain is named after the critically-stoned state it leaves. The Critical feminised seed is ideal for Australia's hot, dry summer. They grow tall and flower in a matter of 10 weeks. Australian cannabis growers of all levels are attracted by the huge buds, high resin coverage and ease-of growth.
Jack Herer seed strain
Jack Herer is the Ace of Spades in any cannabis grower's seed collection. Jack Herer is an essential seed strain for growing in Australia's Outback. It is known for its extraordinary potency, resistance in hot and dry environments, and resistance against mold.
Girl Scout Cookies seed strain
Girl Scout Cookies is the West Coast's legend. This gorgeous indica-dominant strain is the best way to impress everyone in Australia.
This is for beginners: This is a list containing easy-to-grow varieties arranged into their genetic variants.
Important to remember that non-auto-flowering plants have a 'finish' period.
Based on their flowering time. You will usually vegetate your plants. 2-4 weeks before you turn them into flowers, make sure to add this time to your auto flowers finish time.
Best seeds by strain
Indica Dominant Strains
Northern Lights By Sensi Seeds
Blue Cheese byBarneys Farm Seeds
Critical KushBarneys Farm Seeds
Rug OGBy Rare Dankness Seeds

Sativa Dominant Strains

Blue Dream Seeds
Green Crack

Hybrid Strains

Girl Scout Cookies
White Widow

Auto-Flowering Strains

Northern Lights AutomaticRoyal Queen Seeds
Amnesia Haze AutoRoyal Queen Seeds
Are Medical Cannabis Seeds Legal In Australia?
The Australian parliament approved medical marijuana use for people suffering from severe, chronic conditions on February 24, 2016.
It also legalised the cultivation of marijuana seeds for scientific purposes, a significant step towards making cannabis research mandatory.
Australia has the ideal conditions for growing marijuana seeds in mass quantities. To grow cannabis seeds, you will need extensive licensing.
First Appearance of Medical Marijuana in Australia
This legislation amended the Narcotic Drugs Act 1967 to allow the cultivation of cannabis seeds for medicinal purposes in the country.
This update was based on a suggestion by Malcolm Turnball's federal cabinet and was supported by main opposition party.
Medical Marijuana Use in Australia
In Australia, medical marijuana is legal to be used, produced, manufactured, and distributed according to a few conditions.
The new regulations allow patients with a valid prescription to use and possess Australian medical cannabis.
Additional requirements include that the weed is approved under the Therapeutic Goods Act and must comply with the respective state or territory laws.
A national regulator monitors medical marijuana products for the government from the time they are produced to the point of use. It also helps to limit criminal activity.
Australian Laws on Growing Cannabis Seeds from Seed Banks
Within the ACT, it is now legal to cultivate marijuana seeds from a seed bank or local source for personal or recreational use.
The new law allows for two plants per person and no more than four per household. This means that you can have many cannabis seeds, but only one marijuana seed at a given time.
What You Can't Do with Weed Grown from Seed
You must take security measures to protect your crop (and possibly sell it on the black market). Distributing weed to the public is still illegal.
Being caught could result in severe legal consequences. Distribution is defined as sharing cannabis seeds with friends or giving them away.
Except for the Australian Capital Territory, where medical marijuana patients are permitted, it is illegal to grow your own cannabis seeds.
Hydroponic gardening techniques are illegal in Australia. Being caught with grow lights, and other hydroponic equipment could land you in serious legal trouble.
Many laws govern the cultivation of marijuana seeds in Australia. It is important to research these laws and find out what penalties you might face if you purchase cannabis seeds from an Australian seed bank.
This article was researched using these and other references:
---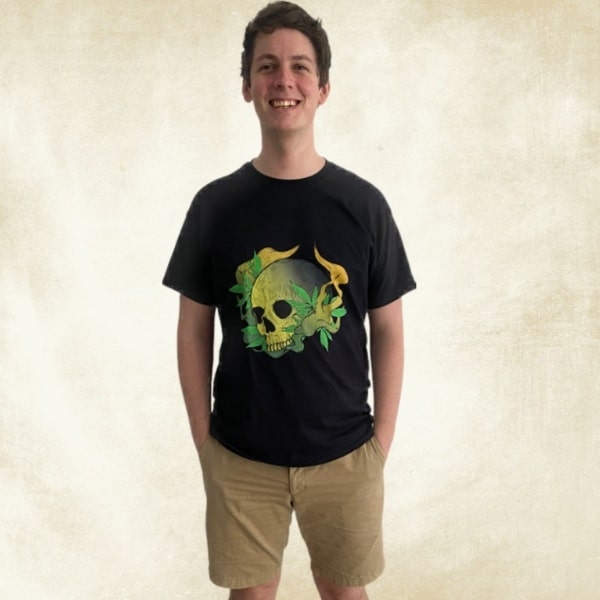 James is an experienced writer and legal cannabis advocate in Australia. He answers all the questions about business, legalisation and medicinal cannabis.
Disclaimer: Cannabis Place are not doctors and we recommend consulting health professionals for accurate information. This site may contain information regarding drugs. This medicinal cannabis content is designed for an 18+ audience. Click here for our full disclaimer