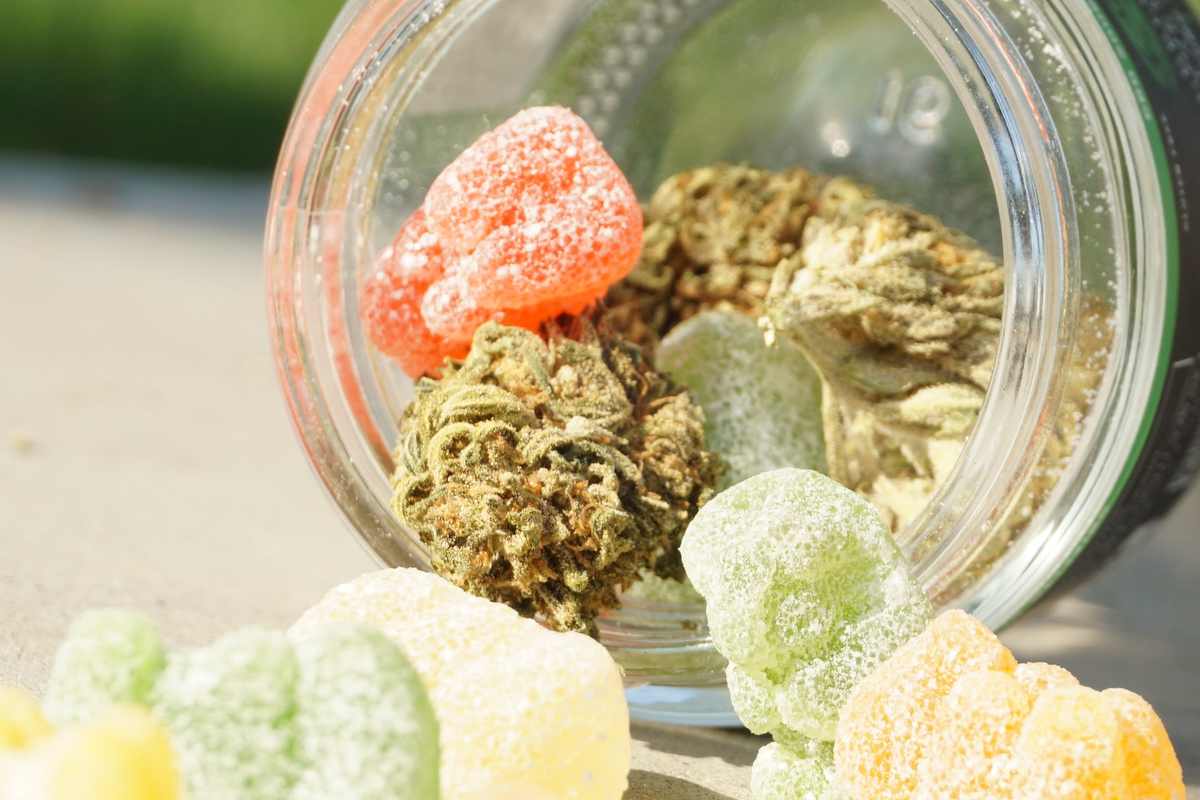 Cannabis Gummies in Australia: The Legal CBD & THC Gummies
Find out why so many Australians are using CBD & THC Gummies. The new and legal cannabis gummies that provide pain relief, fight seizures and cancer symptoms!
---
If you are looking for a delicious and fun way to consume cannabis, then you should try cannabis gummies! Australians are being prescribed more than 100 different cannabis products, including CBD and THC gummies (NPS.org.au).
Cannabis gummies come in two main types:
In this article, we will discuss the differences between these two types of cannabis gummies.
Read more about edibles and CBD products in Australia here:
What are cannabis gummies?
CBD Gummies are made with CBD oil, which is known for its therapeutic properties. CBD Gummies can help to reduce anxiety, relieve pain, and improve sleep quality.
THC Gummies are made with THC oil, which is the psychoactive component of cannabis. THC Gummies can help to increase appetite, relieve pain, and reduce nausea.
Which type of cannabis gummy is right for me?
If you are looking for therapeutic benefits, then you should try CBD Gummies. If you are looking to experience the psychoactive effects of cannabis, then you should try THC Gummies.
Both types of cannabis gummies have their own unique set of benefits and drawbacks, so it is important to do your research before deciding which type is right for you.
Cannabis gummies are available in many dispensaries across the country. You can also purchase them online through various retailers.
Make sure to do your research before purchasing cannabis gummies, as not all products are the same. Always purchase cannabis gummies in Australia through a legal process to ensure you have the right gummies that suit you.
Are CBD Gummies and THC Gummies Legal?
Both CBD Gummies and THC Gummies are legal in Australia. However, it is important to purchase them through a legal process to ensure you have the right gummies that suit you.
Always consult with your local Cannabis Consultant if you are unsure about the legality of cannabis gummies in your area.
Cannabis gummies provide an easy and delicious way to consume cannabis. There are two main types of cannabis gummy: CBD Gummy and THC Gummy. CBD Gummy provides therapeutic benefits, while THC Gummy provides psychoactive effects.
It is important to do your research before deciding which type of cannabis gummy is right for you. Cannabis gummies are available in many dispensaries across the country. Make sure to purchase them
Like other cannabis products, access to CBD products is subject to TGA (Therapeutic Goods Administration) approval.
The process typically involves a consultation with a physician to establish your eligibility in light of your medical history and the condition.
If the CBD product is considered acceptable by a doctor, they'll submit a request to approve your application on behalf of you by the TGA.
After approval, your doctor will give you the proper prescription and explain how to purchase the CBD product based on the condition of your state.
Learn more about accessing CBD products legally in Australia!
What is the process? Do CBD gummies work well?
After the CBD chewing gum is consumed and absorbed, it enters our digestive system, and it then works through our liver and then into circulation.
The CBD is released and is able to interact with tiny receptors inside the endocannabinoid system (ECS) - altering our mood and bodily functions.
Since our digestive system operates at a comparatively slow pace typically, it takes 30 to 60 minutes before the effects begin to take effect.
However, eating is one of the more long-lasting delivery methods, with the effects typically lasting longer than when you inhale or take in sublingual form (tinctures).
Can CBD Gummies get you high?
CBD is a non-psychoactive compound and won't give you the high or the intoxicating effects that marijuana is known for. The most psychoactive component that is found in marijuana is THC also known as a cannabinoid present in marijuana plants.
There are three kinds of CBD products available on the market:
CBD isolate is CBD only with no other CBD
The broad-spectrum CBD includes CBD and other cannabinoids, but not THC.
Full-spectrum CBD is a full spectrum CBD that contains all the cannabinoids found in the plant of Cannabis, which includes THC.
It is generally true that CBD isolated and wide-spectrum chewies contain very little to zero THC and won't give you a high. Check the manufacturer's labelling to find out if the product is not contaminated with THC.
Read more about the different types of CBD here!
How to choose the right CBD or THC Gummies in Australia
Because CBD Gummies are available in various designs and shapes and shapes, it can be challenging to determine if you are buying the correct product.
Here are some things to consider when choosing the most appropriate CBD Gummy manufacturer. Organically cultivated Cannabis
Because CBD originates from Cannabis, its origin of the plant's extract could significantly impact the final product.
We believe that organically sources will have less toxic chemicals, pesticides and other residues that could impact its quality final product. Additionally, it is healthier for the environment.
Potency
The majority of CBD and THC Gummy products in Australia will indicate how much CBD for each serving (E.g. 10mg CBD per gummy).
The medicinal company, pharmacy, and/or medical professional should be able to guide you through the potency selection process.
Organic Ingredients
As previously mentioned, organic ingredients are ideal for patients who are sensitive to synthetic flavours and colours.
There could also be gluten-free, non GMO, soy-free and vegan alternatives to meet various dietary preferences.
Figure out the serving size to get the most bang for your buck. As well as the CBD per milligram versus the product's price - while making sure to consider the quality of the product as described earlier.
Learn more about calculating the price of CBD products in Australia!
Cannabis Gummies that are Lab Tested
Most reputable companies offer their CBD content examined by a third party. This will ensure that you are receiving the CBD content advertised within the item.
It is recommended to stay clear of products that don't specify specific cannabinoid levels or states "cannabis extracts" as the main ingredient.
What are the real benefits of CBD and THC Gummies?
In the past 4 years CBD is gaining widespread interest at a higher rate than it has ever. The sudden rise in its popularity has prompted universities and scientists alike to start conducting CBD research.
A majority of the latest CBD research literature was conducted using animals and is primarily preliminary research. However, the results look promising.
Anxiety
Can reduce anxiety levels. CBD helps the brain produce more serotoninwhich is which is the hormone that gives you general feelings of happiness and happiness.
Sleep
Serotonin levels increase and stress levels CBD Gummies can be beneficial for those suffering from mental disorders that are looking to go with a natural approach toward health and wellness. Gummies can help induce sleep.
For a nighttime sleep aid, CBD gummies help in getting a consistent sleep-wake cycle, without any addiction withdrawal or side effects. The result is that an adequate night's rest boosts the mood when you wake up which can result in a positive day ahead.
Pain
May alleviates pain. Through its interactions with the organ's receptors for pain, CBD can help alleviate and reduce the sensation of pain in a natural way. CBD also has anti-inflammatory properties that help in reducing the local inflammation and minor muscle injuries.
Inflammation
The anti-inflammatory properties, pain relief and its capacity to reduce anxiety make it the ideal medication for pain relief for minor injuries and minor discomfort.
Antioxidants
May fights free radicals and toxins. Natural antioxidants are in CBD and fight internal harmful substances and unwanted contaminants. Antioxidants aid in the elimination of free radicals, which are an undesirable output produced by the body's cells while making energy.
Balancing out strong THC medicines
Might help reduce undesirable side effects of THC. Because THC in cannabinoids accounts for the jittery psychoactive effects when you consume cannabis. CBD chewies are created by combining CBD isolated and not contaminated with THC.
For those who consume THC and experiencing the negative side effects associated with THC like paranoia, hallucinations and anxiety, CBD gummies can counter the negative effects and ease the unpleasant effects.
Read more here with our detailed references:
---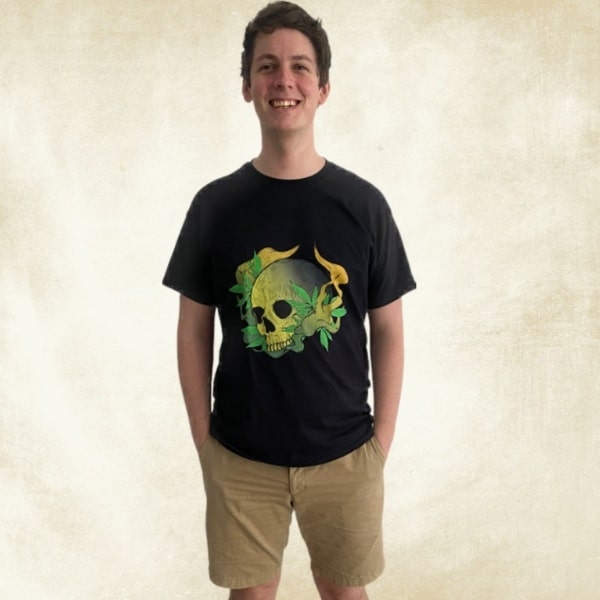 James is an experienced writer and legal cannabis advocate in Australia. He answers all the questions about business, legalisation and medicinal cannabis.
Disclaimer: Cannabis Place are not doctors and we recommend consulting health professionals for accurate information. This site may contain information regarding drugs. This medicinal cannabis content is designed for an 18+ audience. Click here for our full disclaimer