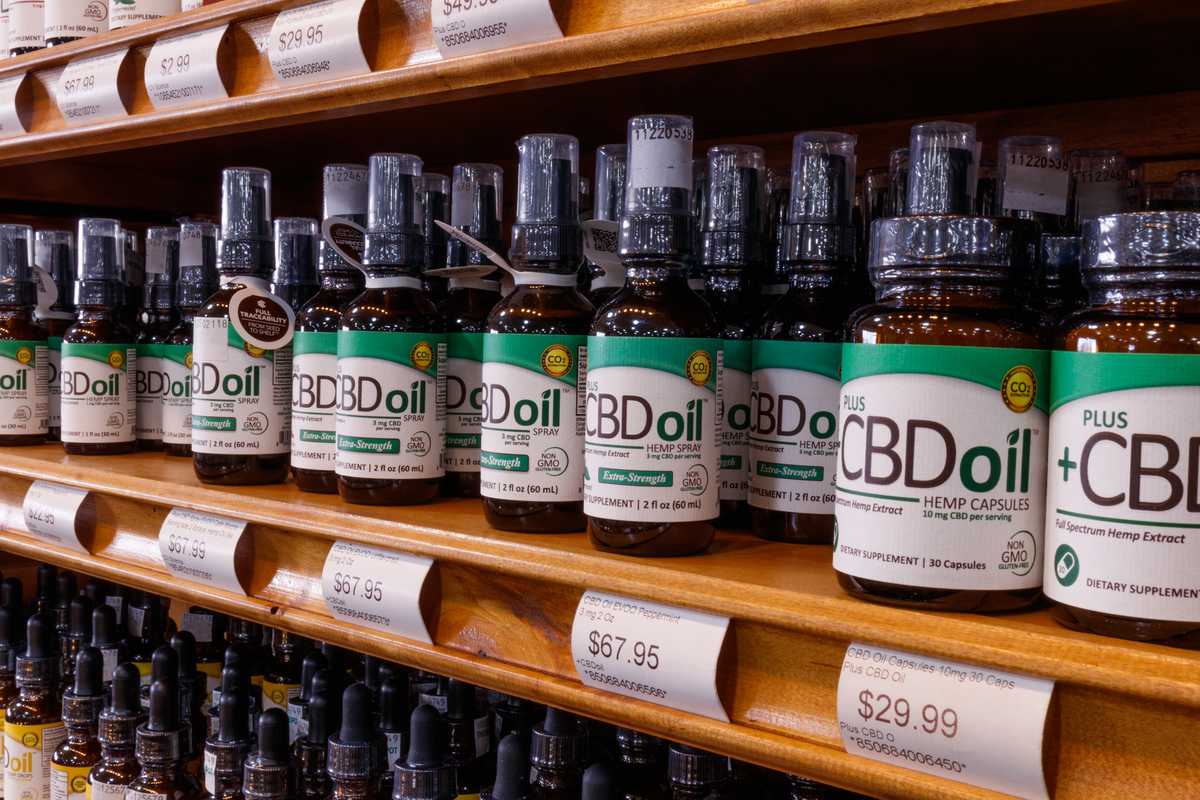 How Much Does Medical CBD Oil Cost?
Find out how much CBD oil costs in Australia! The price guide for cannabidiol (CBD) products in your pharmacies.
---
The price of CBD oil can be a concern for newbies in the field. A small amount of CBD oil can run up to $500.
CBD oil can be purchased in different bottles from 30ml, 60mls, etc. Prices could range from $50 to $500. Many people are left wondering why CBD oil is so expensive.
What is the reason for these differences? And, most importantly, what does CBD oil actually cost?
This is not an easy task. It can be costly to produce CBD with many additional costs. There are also multiple CBD formulas.
The potency of a bottle can significantly impact the cost, even though it is the same size as a smaller bottle with more CBD. Here's a guide to the various types of CBD and what you can expect to pay.
Here are some other articles that may interest you:
Let's dive right into how much Australians pay for their CBD oil products.
What is CBD or Cannabidiol oil?
CBD oil is a carrier oil that contains cannabidiol (CBD), such as Hemp Seed Oil or Olive Oil. Other cannabinoids may be found in some oils.
Some capsules or carrier oils can cause adverse reactions in patients with autoimmune conditions or people who have allergies. CBD Isolate, which is 99% pure CBD, maybe a better choice.
Medical Cannabis oils must adhere to strict manufacturing standards and be sold in a controlled environment.
The concentrations of CBD or THC must also be managed well to ensure consistency and easy calculation of dosages. Black market products are not likely to be consistent.
Read more about what cannabidiol (CBD) is here!
Package Details Labelling of CBD Oil and Packaging Details
The price of each CBD oil product depends on the ingredients. Your CBD oil bottle or box will include the number of cannabinoids listed in mg.
Australia has strict regulations for medical-grade cannabis and CBD oils.
They must adhere to strict standards, such as clearly labelling ingredients and active ingredient concentrations (often in mg/mL or milligrams per millilitre) on product packaging.
You can't be sure that your cannabis oil contains any active ingredients if it doesn't list how many milligrams.
You may be sceptical about products purchased online from overseas. However, they may seem to be medical-grade, even though Australian regulatory authorities have not approved them.
It is crucial to determine the oil's total cannabinoids content when evaluating value for money.
A product with a higher concentration of mg cannabinoids per millilitre of oil will have more medication. A product must be labelled with the amount of mg of cannabis oil per mL to meet TGA standards.
How CBD Oil's ratio of THC and CBD determines the price
To determine CBD oil price, look at the amount of THC and CBD in the oil.
THC(8) is known to be less psychoactive than CBD. A higher ratio of CBD to THC can result in less psychoactive effects.
Cannabis oils may contain CBD and THC, or both.
You can often find that CBD oil includes other cannabinoids like THC.
The bottles will list the ratio, such as:
THC 20.10 CBD Oil: where it includes 20% of THC and 10% of CBD. The remaining 30% is hemp/olive oil or something similar.
THC 5.20 CBD Oil: where it includes 5% of THC and 20% of CBD. The remaining 75% is hemp/olive oil or something similar.
The important thing to note here is that most CBD oils have a ratio of CBD, other cannabinoids like THC, and then you have the generic carrier oil.
There are many different CBD oil products with varying ratios of cannabinoids, and even custom products made through a compounding process, read more here!. Talk to your doctor or a health professional to find the best ratio for you.
How much does your CBD oil cost?
Divide the price of CBD oil by its total mg to determine the cost per milligram.
A bottle of CBD oil costs $150, and it contains 3,000 mg total CBD. This gives you $0.05 per mg.
Different brands have different prices. The CBD oil average cost is $0.05 to $0.20 per milligram of CBD. You're probably overpaying if you pay more than 20 cents for each mg of CBD.
Using the prices per milligram (mg) of each cannabinoid, both THC and CBD, you will find that CBD is priced between $0.10 and $0.55 per mg in each comparison bottle.
The combination of CBD and THC oil products are typically more expensive. You can expect to pay $0.15 to $0.55 per mg for combination oils (CBD & THC).
A bottle may only have a percentage or an m/mL indication (instead of total CBD content), so you will need to calculate the total CBD content.
Read more about calculating the cost of medicinal CBD oil per bottle or mg/ml here!
You pay per milligram of cannabinoids per bottle
For $100, a 30ml CBD oil bottle has a CBD (cannabinoid), content of 50 mg/ml. The total CBD content of the bottle is 1,500mg. The cost per mg of CBD is approximately $0.066.
Summary price for medicinal marijuana: CBD oil with 50mg/ml = $0.6 cents per milligram = $100 for a 30ml CBD oil bottle.
The cost of medical CBD oil per day, week or month
Now we know the cost of CBD and how to estimate other cannabinoids prices in Australia, we can figure out how much we should take.
As CBD oil is used for medicinal purposes, each person and their medical condition is different. The daily, weekly and monthly cost of CBD oil will vary per person, but we can still get a good idea.
The above example shows a 30ml CBD oil bottle containing 50mg/ml. You can choose from many different dosage options depending on what your prescription says.
A doctor or an authorised prescriber can discuss the dosage required to treat your medical condition. Through this conversation, you will be able to understand how much CBD oil will cost you.
Talking with your doctor may reveal that you have been prescribed CBD oil at 100mg/ml. Each bottle contains 30mls. While the product and dosage might change, the calculation remains the same.
The cost of a 10ml bottle of CBD oil
In this example, we will take a quick look at the estimated cost of a small 10ml bottle of CBD oil.
The 10ml CBD oil bottle may have 250mg of the CBD cannabinoid inside
The bottle is priced at $100
The price per mg: $100/250mg = $0.40
Every mg of CBD in this bottle is $0.40
The cost of a 60ml bottle of CBD oil
In this example, we will take a quick look at the estimated cost of a larger 60ml bottle of CBD oil.
The 60ml CBD oil bottle has 500mg of CBD
The price of the 60ml bottle is $220
The price per mg: $220/500mg = $0.44
Every mg of CBD in this bottle is $0.44
We can now easily see which bottle is better value for money, so you can make an educated choice when you are looking at the different CBD oils.
The average monthly cost of CBD oil is estimated to be between $150-400 in Australia. Every situation is different, but the prices for medicinal CBD oil products have never been more affordable.
Conclusion: How much does medical CBD oil in Australia cost?
This article aims to discuss the price of CBD oil in Australia and the best method to calculate the cost per millilitre (ml) or milligram (mg).
Each CBD oil product and brand is priced differently, but we can easily break down the cost per mg with some basic math.
Factors affecting CBD oil prices
CBD oil may seem like a more expensive wellness supplement, but it's not. CBD oil is trusted because it has been manufactured using high-quality quality control methods that are not required for other dietary supplements.
Here are some factors that affect the overall price of Australian CBD oil products:
Hemp origin
It is important to know where the hemp plant came from. The best CBD companies source their industrial hemp products from domestic hemp farms. Hemp is the best choice for high-quality CBD oil. However, organically grown hemp, or hemp from ethical sources, will be more expensive, particularly certified organic hemp, which is more expensive to grow.
Type and strength of CBD extract
Products with CBD in higher concentrations or strengths are generally more expensive, but they offer better value.
Because they are cheaper per mg of CBD, this is a good thing. You can save money by purchasing bulk toilet paper to save money. In addition, a strong CBD oil will last longer than weaker options.
Price can also be affected by the type of CBD product. A full-spectrum product, for example, maybe more expensive than a CBD isolate product or a broad-spectrum product. This is because additional distillation and purification have been done to remove plant compounds such as THC (tetrahydrocannabinol).
CBD oil that is THC-free and non-psychoactive are good options for those who have to submit to drug testing.
Full-spectrum CBD oils may offer a more powerful option for people who do not need to undergo regular drug testing. However, full-spectrum CBD oils may produce an entourage effect which may prove to be more beneficial in elevating general health.
Third party testing
Third-party lab testing is mandatory for all CBD-derived products, regardless of whether you are buying CBD oils online. This is not an inexpensive process and can result in more expensive products. External testing can provide greater proof of safety and quality for brands and their products.
Please let us know your thoughts on the price of CBD oil in Australia! How much does it cost you every day or each week?
This article was researched using these and other references:
---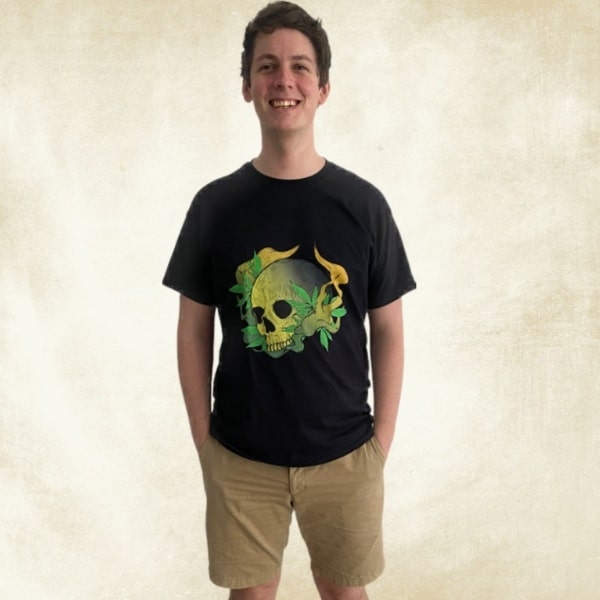 James is an experienced writer and legal cannabis advocate in Australia. He answers all the questions about business, legalisation and medicinal cannabis.
Disclaimer: Cannabis Place are not doctors and we recommend consulting health professionals for accurate information. This site may contain information regarding drugs. This medicinal cannabis content is designed for an 18+ audience. Click here for our full disclaimer