How Much Does Medical Cannabis Cost in Australia?
Learn about the price of accessing medicinal cannabis products in Australia. How much does it cost to visit a clinic, prescribe and buy medical marijuana? Read More!
---
Cannabis, otherwise known as marijuana, for medical use in Australia became legal in 2016 and has since plummeted in price. The cost to access medical cannabis products has never been more affordable for Australians, but it is still a costly treatment.
The most common complaint with medical cannabis in Australia is that it is too expensive. So much so that it has even lead to a parliamentary investigation into the high cost of medical marijuana.
These high costs are barriers to patient access to medicinal products like CBD oil.
The high price of medical cannabis, including doctor visits, cannabis clinic visits, and purchasing the products, is still the most significant barrier for patient access to medicinal marijuana in Australia.
A study published by the Harm Reduction Journal shows that 20% of the Australians involved turned to the black market to buy marijuana as legal cannabis was unaffordable.
It is hard to provide pure facts and exact numbers when figuring out the cost of medical cannabis, as various factors help decide the pricing:
the type of the cannabis product (flower, oils, concentrates, etc.)
the quality and potency of the cannabis plant (CBD/THC percentages)
the method of producing the cannabis product
the legality and government regulations
the travel involved (domestic/international)
the number of companies involved
the cannabis clinic pricing
the pharmacy fees
Many factors affect the price of medical cannabis in Australia. As the industry matures, each aspect may become cheaper, primarily when medicinal cannabis products are grown locally in Australia.
This article will find out why medical cannabis treatment is so expensive in Australia, the prices of marijuana products like CBD oil, and how local Australian production of cannabis is lowering costs.
The Price Of Medicinal Cannabis Products in Australia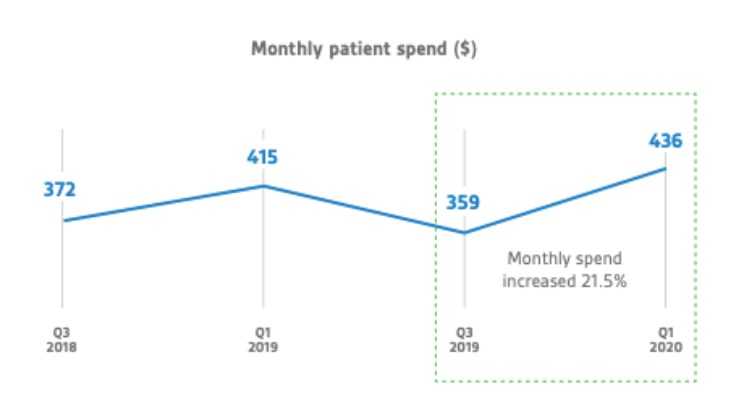 Based on FreshLeaf Analytics, the monthly patient spending on medicinal cannabis increased by 21.5% from $359 to $436 in the first quarter of 2020. Patients may change products and dosages, and the higher the dosage, the higher the monthly spend for each patient.
When cannabis was first legalised, the monthly costs were upwards of $1000. In 2021, we can see the medical marijuana has never been more affordable, but the overall high price is still a barrier to patient access.
The average product costs for medicinal cannabis access for patients is $436 per month in Q1 of 2020. Cannabis Clinics refer patients to pharmacies and medical cannabis dispensaries. Medicinal cannabis in Australia is not covered by the Pharmaceutical Benefits Scheme (PBS), and patients pay out-of-pocket costs.
The Reason Why Medical Marijuana Is So Expensive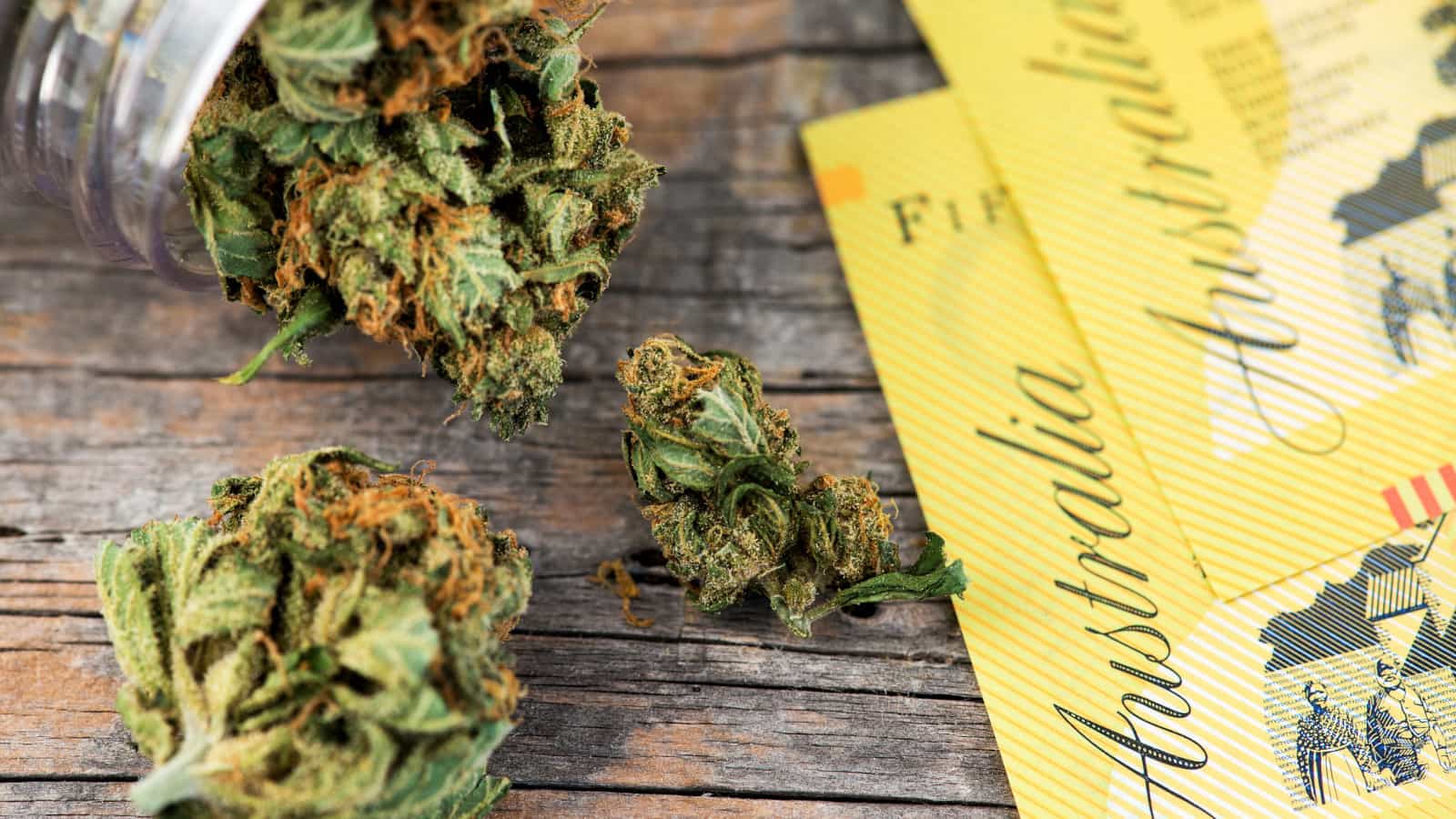 With medicinal marijuana becoming available in 2016, the overall price of accessing legal, medical cannabis products is relatively high.
The straightforward answer to "why is medical marijuana or CBD oil so expensive in Australia?" is the abundant regulations and that we have to import it from countries like Canada.
Cannabis products, specifically CBD oil and THC oil, are listed on the Poisons Standard list, may require approval from the Therapeutic Goods Administration for patients to gain access.
The Australian government also puts strict regulations, requirements, and quality assurance rules around producing, manufacturing, and importing medicinal cannabis products.
This raises the total landed cost or the final price presented to Australian patients looking to access medicinal marijuana products like CBD oil or THC oil.
A simple breakdown of some of the costs involved with bringing medicinal cannabis products into Australia include:
Shipping costs
Duty & Tax charges
Security, storage and quality-assurance
Testing the accuracy of the dosage and safety of the medicine
Domestic operations costs
The good news is that the Australian cannabis industry is growing at a high-speed rate. The future shows that having locally cultivated cannabis, and manufactured marijuana products will reduce the price dramatically.
Having specific cannabis products listed on the PBS will reduce the financial barrier to access medicines.
How can I calculate the cost of medicinal cannabis?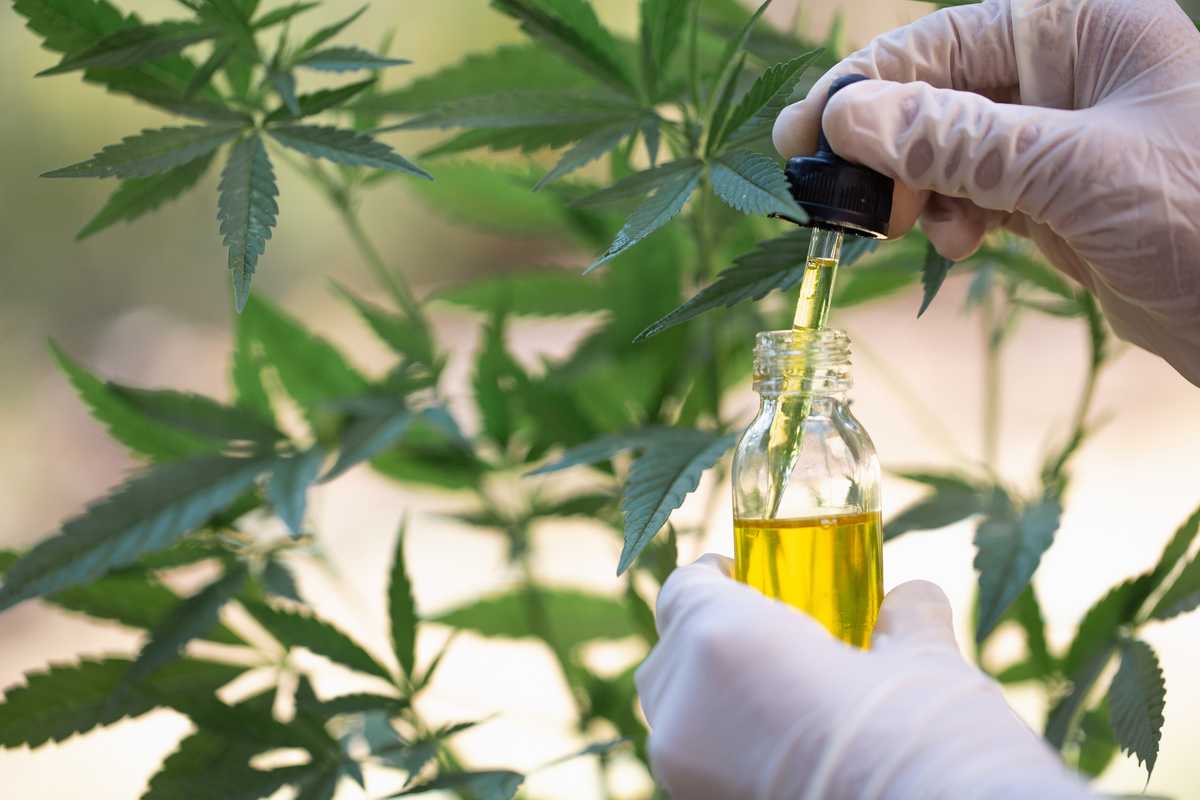 As we talked about earlier, the most significant barrier to access medical cannabis treatment in Australia is price.
Treatment costs can range from anywhere between $150 a month to $1000 a month depending on the product, dosage, and so on.
Different brands and the type of medical cannabis products have different prices, but the primary factor that affects the price is the dosage.
The cost per milligram of CBD, THC, or other cannabinoid will be the primary defining factor for the price.
With this in mind, the best way to calculate the estimated cost of medicinal cannabis treatment or products will be to look at the:
Type of medicinal cannabis product
Milligrams of cannabinoid per product
The daily/weekly dosage
The types of medicinal cannabis products
The most affordable medicinal marijuana products are in their simplest forms, such as oils, tinctures, or raw flowers (buds).
There are many different forms of cannabis products, but the most common and affordable type is Cannabis Oil.
Doctors will recommend taking the drops under your tongue when prescribed CBD oil or THC oil.
** Different types of CBD oils include a low-dose, balanced dose, high-dose, broad-spectrum, full-spectrum, and the popular CBD isolate type.**
Read more about the different types of CBD oils in Australia here!
The price per milligrams of cannabinoids per product
A 30ml bottle of CBD oil that may cost $100, as an example, has a CBD (cannabinoid) content of 50mg/ml. The total amount of CBD in the bottle is 1,500mg. The total price per mg of CBD in your cannabis medicine is an estimated $0.066.
The summary price of medicinal marijuanas: $0.6 cents of CBD per milligram = $100 per 30ml bottle of CBD oil with 50mg/ml
The daily/weekly dosages prescribed to patients
Now that we have an idea of the price of CBD and how we would estimate the price of other cannabinoids in Australia, how can we figure out the dosage?
In the above example, we talked about a 30ml bottle of CBD oil with 50mg/ml. There are many different dosage amounts available, depending on your prescription.
To discover the daily dosage amounts of medicinal marijuana, you will need to talk with a doctor or health professional.
Every medical condition and everyone is different, and the best advice on health and medical marijuana dosages is from a doctor.
After speaking with your doctor, you may find that you have prescribed 100mg/ml of CBD oil, with each bottle having 30mls. The product and dosage may change, but the calculation stays the same.
The Cost Of a CBD Oil, THC or Medical Marijuana Prescription in Australia
The average cost of medical marijuana in Australia, such as CBD oil or THC oil, is between $10-15 per day ($300-450 per month).
The cost of medical marijuana may sound expensive, but it is the cheapest that it has ever been in Australia.
Patients can now pay the same or similar price to black-market weed for high-quality, safe medicinal cannabis products in Australia.
As most marijuana products are imported from Canada, the USA, and Europe, the prices are still higher than they need to be in Australia.
Where can you buy cheaper Australian medical cannabis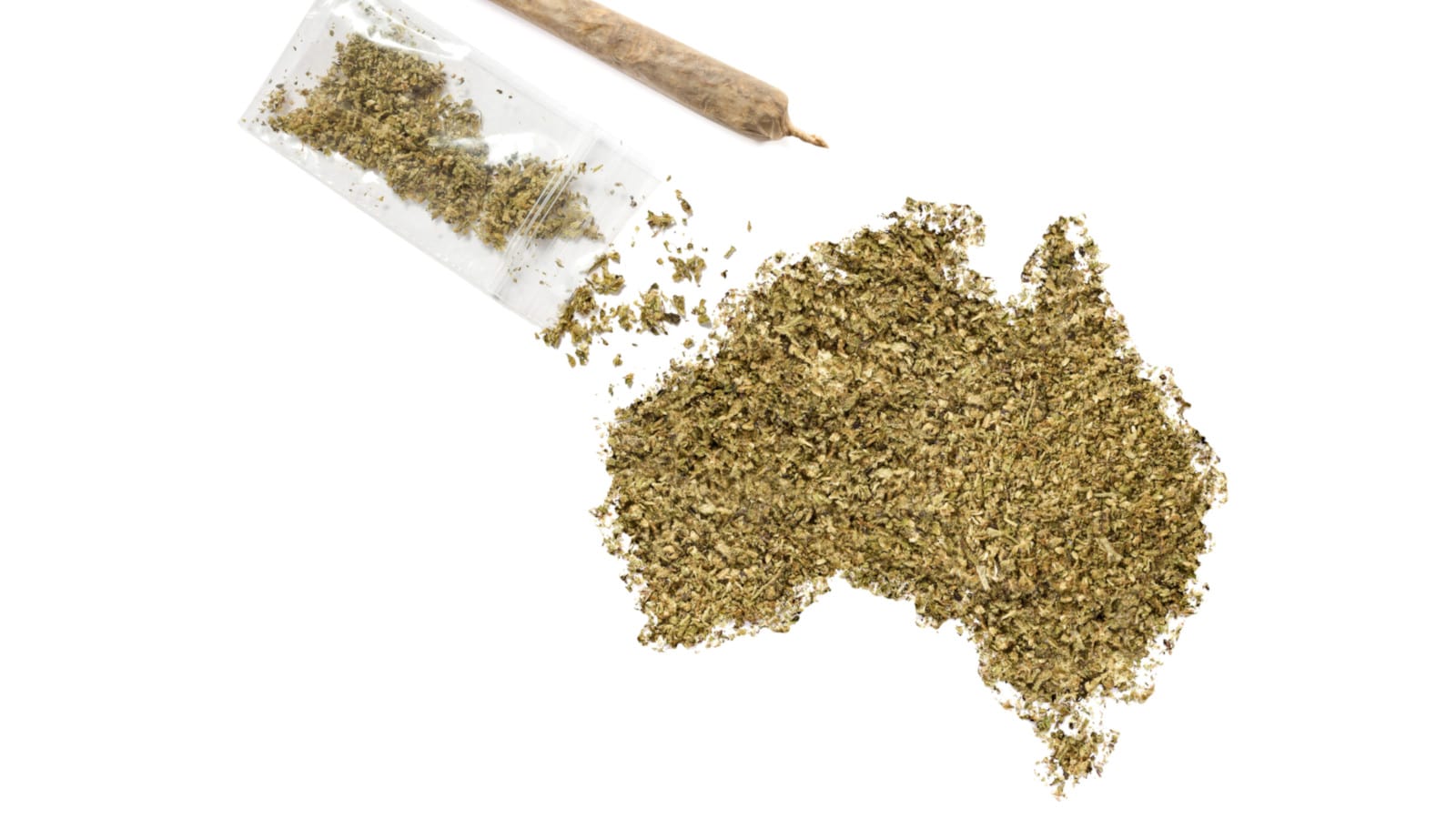 Medicinal cannabis products in Australia are often cheaper due to the minimal number of people/companies involved in producing and producing medicines like CBD oil.
From Farm to Patient is the goal of a lot of these medicinal cannabis companies in Australia.
This streamlined process reduces the number of "middle-man" companies profiting each step of the way. A reduction in costs allows these Australian pharmaceutical companies to offer competitive and affordable medical marijuana products.
Some of the best Australian companies that produce medicinal cannabis products include:
Conclusion: How Much Does Medical Marijuana cost in Australia?
Medical marijuana can be very helpful for patients who are suffering from different conditions. If you are a resident of Australia, that means you can get medical marijuana quite easily. However, the cost of it depends on many factors. It depends on the quantity of Medical marijuana you want. It also depends on your condition.
If the patient is in the worst condition, that means he will need more potent medical marijuana, which costs more than the normal dose. If you want to estimate the cost of medical marijuana in Australia, you have to consider your condition first.
Medical marijuana in Australia and its cost
Medical marijuana is highly reliable and accessible for most people in Australia. If you are worried about its cost, that's not a problem because it does not cost much. However, certain factors are affecting the cost of medical marijuana in Australia. We will discuss some of the factors in detail.
Condition of the patient
The condition of the patient plays a very important role in the dose and amount of medical marijuana. If the patient is in a normal condition, that means and normal dose can be enough for him, which does not cost much. However, if the patient's condition is worse, that means he will need stronger those which cost more than the normal dose of it.
Shipping costs
You have to keep in mind that most of the medical marijuana present in Australia is imported from Europe and Canada. When we import the product, it means we have to pay more money for it, which is the key reason medical marijuana is expensive for many patients.
After that, it requires a lot of packaging as it should be taken care of on a high level. This also requires more money because packaging can be expensive. After that, when we ship the product to the patients, they have to pay for the shipping as it is also a costly process.
Endocannabinoid system
Every patient has a different body that reacts differently to the medicines. Some are allergic to a high or low dose of cannabis, which means it depends on their system. This also affects the cost of medical marijuana on a higher level. You have to consider your condition and requirement before getting a dose of it.
Estimate cost
If you are getting a Product of medical marijuana, like CBD oil, you are paying per mg. Estimation is about understanding that its not how many mls in a bottle, but how many milligrams of CBD oil, or other cannabinoids like THC, are in the bottle.
A 30ml bottle of CBD oil that may cost $100, as an example, has a CBD (cannabinoid) content of 50mg/ml. The total amount of CBD in the bottle is 1,500mg. The total price per mg of CBD in your cannabis medicine is an estimated $0.066.
The summary price of medicinal marijuanas: $0.6 cents of CBD per milligram = $100 per 30ml bottle of CBD oil with 50mg/ml
The price can fluctuate depending upon the type of medical marijuana you are using. It also depends upon your daily dose and the amount of medical marijuana you will be needed for your condition. If you have to take a high dose, you have to purchase more ml of it, which will cost much higher.
Medical marijuana is expensive because of regulations, importing, and the number of companies involved in bringing it to the patient. Some of the factors are described in detail, which affects the price of medical marijuana.
This article was researched using these and other references:
---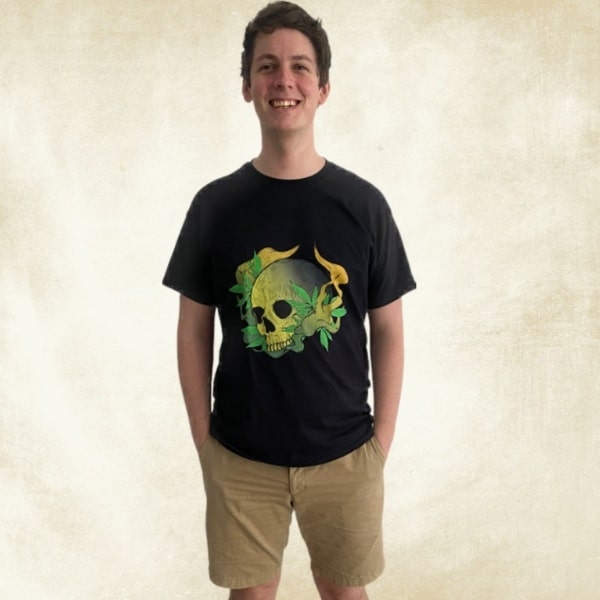 James is an experienced writer and legal cannabis advocate in Australia. He answers all the questions about business, legalisation and medicinal cannabis.
Disclaimer: Cannabis Place are not doctors and we recommend consulting health professionals for accurate information. This site may contain information regarding drugs. This medicinal cannabis content is designed for an 18+ audience. Click here for our full disclaimer