Australian Cannabis Companies to look out for in 2020
Find out what Australian cannabis companies really stand out in 2020. What type of cannabis companies are changing up the medicinal product and hemp industry.
---
2020 is a big year for Australia and the cannabis industry. Officially we have 25 licensed companies cultivating and producing medical-grade cannabis products from CBD and THC oils, creams and much more.
With the medical cannabis industry in Australia expected to reach over $5b in the next five years, Australian entrepreneurs are looking for business opportunities to secure their state in this lucrative market.
The largest cannabis companies in 2020 are importers, manufacturers and pharmaceutical companies that are producing and distributing medicinal marijuana products across Australia, New Zealand and South-East Asia.
Types Of Cannabis Companies
The majority of cannabis companies in Australia focus around hemp, medical clinics, cannabis manufacturing, and importing.
Cannabis Manufacturers
The leading cannabis companies are manufacturers that control the process "from seed to patient" by cultivating, extracting, producing and distributing medicinal products.
These companies have received a license that allows them to cultivate and produce their medical marijuana products that can be distributed Australia wide and overseas.
The bar is high for entry due to the strict regulations and expensive costs to set up commercial growing facilities. Facilities are costing upwards of $160 million to build, as seen with CannaTrek's commercial growing facility in Victoria (Read More).
Cannabis Importers
Since the legalisation of medicinal marijuana in 2017, the majority of cannabis medical products have been imported from Canada. The demand for medical-grade cannabis products pushed companies to import before being able to set up a local licensed cultivation facility.
Companies like Althea focus on making medical cannabis easily accessible to patients in need and are a well-known importer.
Most cannabis products imported are in the form of CBD and THC oils as these are the most common method of consumption for cannabis medical treatment.
Cannabis Clinics
Cannabis have been connecting patients with chronic pains and illnesses with appropriate CBD and THC oil treatment since 2017. They act as specialists that can diagnose and prescribe medication that suits each patient. The most well-known clinics are Cannabis Access Clinics.
A combination of THC and CBD percentage in the oil has different effects. Insomnia may be THC heavy and epilepsy may be CBD heavy. Still, there is almost always a combination of both THC and CBD in these cannabis products that are suited to every situation.
Medical professionals working at cannabis clinics in Australia are best suited to prescribe CBD oil to patients as they have a clear understanding of its effects and how to treat patients pains or illness.
Game Changing Cannabis Companies
With cannabis companies appearing in Australia each month, let's take a look at ones that stand out amongst the crowd and are going to have an impact.
CannaTrek is a leader in the Australian cannabis industry. Founded in 2014 by Tommy Huppert, they predicted the legalisation of medical cannabis in Australia and prepared for it accordingly.
One of the first companies in Australia to be licensed to manufacturer and import cannabis and has been supplying patients ever since. They are based out of Queensland and Victoria, have over 25 employees and so far reached an annual revenue of $5m.
What makes CannaTrek stand out is their streamlined process, also their motto, "From Seed To Patient". Rather than having a middleman, they cultivate, extract, produce, distribute and sell medical-grade cannabis products in Australia. This makes it easily accessible and more affordable for patients due to fewer overheads.
Althea is an Australian owned cannabis company that produces and imports medical marijuana products. Based out of Victoria, Althea raised $20m in 2018 which it plans to use to build a commercial cannabis facility in the town of Skye.
Joshua Fegan, CEO of Althea, began investigating cannabis business opportunities in 2016 as there was a vacuum for importers and producers in Australia post-legalisation of medical marijuana.
What makes Althea stand out is their focus on cannabis education and their partnership with Aphria, one of Canada's largest medical cannabis companies. This partnership enables them to supply Australians with modern pharmaceutical grade cannabis products.
ECS Botanics is the leading Tasmanian cannabis company that focuses on hemp and medicinal CBD and THC oil products. Focusing on every aspect of the cannabis plant, they produce hemp ingredients used for cooking and medicinal products used to treat chronic pain and illness.
The CEO, Alexander Keach, has extensive experience in the agricultural and investment industries in Australia. He focuses on utilising Tasmania's lush clean soils and air to produce natural and higher quality cannabis products.
What makes ECS Botanics stands out is their ability to cover all areas of the Cannabis industry, including Hemp and Medical. With their 4,600 sqm commercial facility in Tasmania, they can grow some of Australia's healthiest cannabis products.
Cann Pharmaceuticals (Cann Pharma) is a cannabis company based out of New South Wales. They were the first Australian company to partner with a medical cannabis company in Israel. They focus on cannabis markets in Australia, New Zealand, Hong Kong, London, New York and Israel.
They boast a portfolio of 16 medical-grade cannabis products that are used by medical physicians in Australia and Israel. Cann Pharma products are 100% organic and chemical-free. Their lead product the EP1 is a drug-resistant epilepsy (DRE) that can be used to treat children and adults.
What makes Cann Pharma stand out is their experience through partnership with Israel. Israel leads the world in medicinal cannabis research and Cann Pharma utilises this knowledge to create over 15 medical-grade CBD and THC products. EP1 is Cann Pharma's lead product for drug resistant epilepsy (DRE) in children, adolescents and adults.
Canngea is a licensed cannabis cultivator company based out of Sydney, NSW. They produce medical-grade CBD and THC oils, and various other cannabis medical products. Their attention to cultivation using modern techniques and technologies to create potent cannabis plants efficiently is what makes them stand out.
Compared to most other cultivation facilities, Canngea uses aeroponic (soil-less) growing methods that produce higher quality Cannabis while also being more environmentally friendly.
Their massive 11,000 sqm commercial cannabis facility allows them to become one of the largest cannabis suppliers in Australia. They operate with a Business-To-Business (B2B) model that enables them to sell to medical and retail companies rather than to consumers directly.
Canngea fills the vacuum in the market for companies looking to white label and sells their brands without operating a cultivation facility. As more companies look to enter the cannabis market, the need to white-label cannabis products will grow, and that's where Canngea stands out.
Cannabis Business Opportunities
Each year the cannabis industry is changing, and with Canberra, ACT legalising (decriminalising) recreational use of marijuana, we may see a vote for national legalisation similar to New Zealand.
The main business opportunities are…
Manufacturer
Online retail
Import/Export
Medical Clinics
Though we see a lot of opportunities coming for new businesses, as of today, the options are restricted due to licensing required to manufacture and import cannabis.
The most profitable cannabis businesses for entrepreneurs in Canada after legalisation was online and physical retail dispensaries, manufacturing, import/export and accessories/universal products.
We are looking towards new cannabis business opportunities in 2020, so let us know below if we've missed any!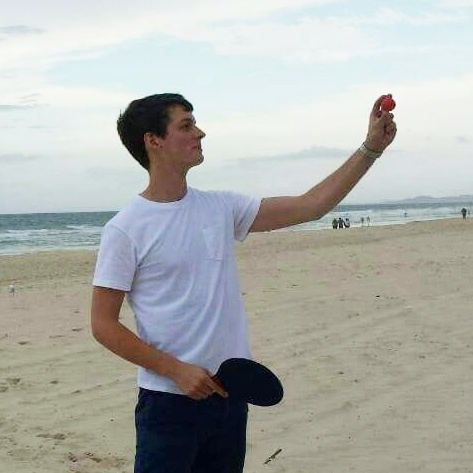 James is an experienced writer and legal cannabis advocate in Australia. He answers all the questions about business, legalisation and medicinal cannabis.
Disclaimer: Cannabis Place are not doctors and we recommend consulting health professionals for accurate information. This site may contain information regarding drugs. This content is designed for an 18+ audience. Click here for our full disclaimer