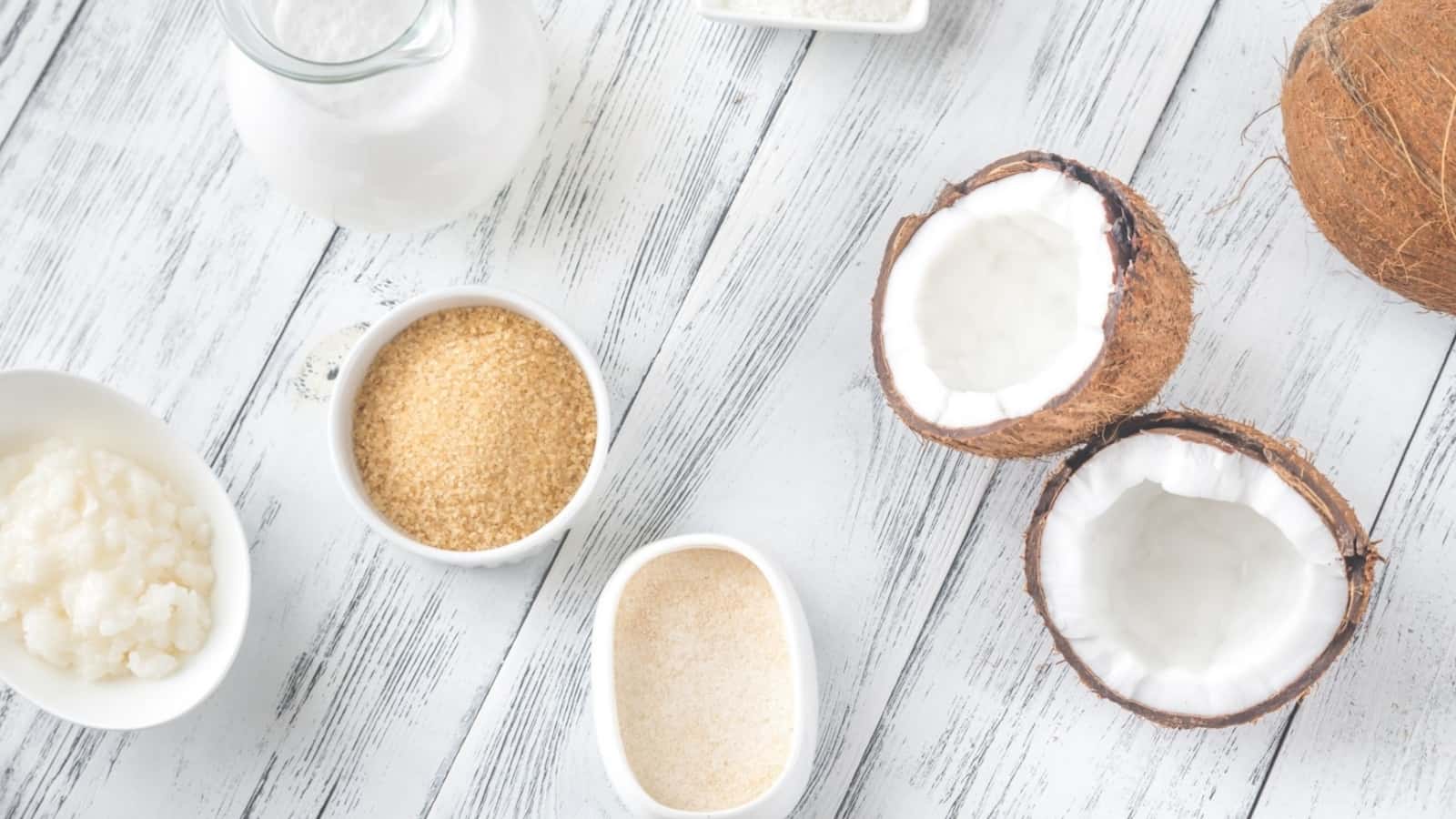 Vegan Weed Edibles With An Australian twist!
Edibles have gained popularity during the lockdown, but have you ever thought about not using any animal-derived products in your edibles? Find out why edibles are gaining popularity in the pandemic in this article.
---
It's officially been four months since lockdown has been imposed throughout the country, and with medical cannabis legalisation in Australia, the demand for alternative cannabis products has been on the rise. Rather than taking drops of oil on your tongue, people are looking for tastier and more entertaining ways to consume their medical marijuana.
As the pandemic grew, more than 12 U.S States have declared cannabis stores and medical marijuana dispensaries essential businesses and pharmacies and grocery stores. The Associated Press reported that since March, the U.S. cannabis industry has seen a surge in new customers - spiking over a 50% increase.
The Green Entrepreneur estimated that by 2022, consumers in the U.S. and Canada will spend $4.1 billion on CBD- and THC-laced treats alone.
Netflix launched its original series back in April titled 'Cooked with Cannabis', where three chefs compete to make cannabis-infused meals to win $10,000.
If this is your first time to make edibles, using the right amount is an extra precautionary step. Check out our Beginner's Guide On How To Get High With Edibles.
What are Vegan Edibles?
As we shift into "health-conscious" consumerism, many are resorting to abstain from animal products. Vegan edibles are animal-derived food products infused with marijuana. Instead of using butter to infuse marijuana, coconut/avocado oil or vegan butter made from plant-based milk is used.
In this article, we will cover:
Lamingtons
Fairy bread
Tim Tams
Anzac Biscuits
Pavlova
Edibles Dosage Calculator
The biggest question people have when making edibles for the first time is "how much weed do I use in my edibles and how strong will they be?"
Do you know how much THC you have in your cannabis?
This is easy if you are using THC oil as it tells you on the bottle, but how do you know how much THC is in each gram of marijuana bud?
Every gram of weed is 1000 milligrams, and the THC potency in Australian marijuana is anywhere between 5% to 15%, so we can average this out at 10%.
The answer to how much THC is in your cannabis is an estimated 100mg per gram of marijuana.
Here is a basic table on how to calculate how much weed to use in your vegan edible recipes.
| Tolerance | Experience/Confidence | Dosage |
| --- | --- | --- |
| VERY LOW | First Time | Up to 5mg of THC per portion |
| LOW | Beginner | 5mg to 10mg of THC per portion |
| Medium | Experienced | 10mg to 20mg of THC per portion |
| High | Very Experienced | 20mg to 80mg of THC per portion |
| Very High | Expert | Over 80mg of THC per portion |
Keep in mind that you need to calculate the portions, so if you are making 10 brownies for a beginner, you are looking at 50mg to 100mg of THC. 50mg to 100mg of THC for ten portions will require 1-2 grams of cannabis flower. Extra may be used in case you are unable to extract 100% of the flower's THC content.
Read more about measuring the THC content in your cannabis for edibles at home here!.
Try out this Edible Dosage Calculator. Easily the best online calculator that estimates your edible dosage based on dry cannabis flowers.
Vegan Weed Lamingtons
All credit for this recipe goes to Vegan Australia.
Ingredients
Sponge:
70g melted vegan cannabutter/canna oil
1/2 cup sugar
1 tsp vanilla extract
Good pinch of salt
150ml soy milk
1 cup + 1 Tbsp self raising flour
Filling:
Raspberry jam and vegan buttercream
Coating:
1/2 cup icing sugar
2 heaped Tbsp cocoa powder
1/2 tsp instant coffee powder
Good pinch of salt
80ml soy milk
2 Tbsp melted cannabutter/canna oil
1/2 Tbsp hot water
Desiccated coconut, for rolling
Instructions
Preheat oven to 175C. Line a 23x13cm loaf tin with non-stick baking paper.

In a bowl, combine melted cannabutter/canna oil, sugar, vanilla, salt and soy milk. Whisk to combine. Add in self-raising flour and whisk to form a smooth batter. Don't overmix!

Pour mixture into prepared tin and bake for 20 minutes or until a skewer inserted into the middle comes out clean.

Leave in tin for 5 minutes and then turn out and let sponge cool thoroughly.

Once cooled, split the sponge into half evenly with a serrated knife. Spread raspberry jam on each cut side of the sponge.

Once spread, repeat by spreading vegan buttercream on top of the raspberry jam layer for both sponges.

Finally, put sponge layers back together, with both iced sides meeting in the middle once again.

Cut the sponge into 8 squares and set aside in the refrigerator for 15 minutes whilst making chocolate coating.

To prepare chocolate coating, whisk all ingredients to combine.

Dip each sponge square into icing and immediately roll in desiccated coconut. Repeat with remaining sponge squares and then store lamingtons in an airtight box in the refrigerator.
Vegan Weed Fairy Bread
All credit for this recipe goes to NeatEatSydney
Ingredients
Sliced White Bread (recommended brand is Helgas)
Plant Based Cannabutter
100's and 1000's aka sprinkles (some brands are not vegan so be sure to check the ingredients)
Instructions
Spread bread with cannabutter right to edge.

Sprinkle with 100's and 1000's, the more the merrier.
Vegan Weed Tim Tams
All credit for this recipe goes to Sally from Eight Forest Lane.
Ingredients
For the chocolate biscuits:
½ cup cannabutter
½ cup sugar
1 tablespoon oil canola or vegetable
½ cup cocoa powder
1 cup plain flour
½ teaspoon baking powder
pinch of salt
For the malt filling:
1/4 cup (60 grams) cannabutter
1 cup powdered sugar
1 tablespoon cocoa powder
1 tablespoon malted barley
For the coating:
200 grams dark chocolate
1 tablespoon coconut oil
Instructions
Start by making the chocolate biscuits. In the bowl of a stand mixer with the paddle attachment fitted, beat vegan cannabutter and sugar together until creamy. Add in oil and beat for a few more minutes until the mixture starts to get pale. Add dry ingredients and continue to beat on low until a soft dough forms.

Remove dough from the bowl and place on a sheet of baking paper. Place a second sheet on top and use a rolling pin to roll out the dough until you have a rectangle shape roughly 5mm in height. Use a ruler or spatula to shape the edges of the dough in order to get a rectangular shape. Place the rolled out dough in the fridge for at least 2 hours, or the freezer for 30 mins to chill.

Preheat the oven to 180°C and line a large baking tray with baking paper.

Remove the dough from the freezer and using your ruler, cut the dough into small rectangles 2.5cm by 6 cm. If the dough starts to get too soft as you're working with it, place it back in the fridge or freezer to firm up as this will prevent the biscuits spreading in the oven. You should end up with 24 rectangles. Place on the prepared baking tray and bake for 8-10 minutes until just firm. Let cool on the tray for 10 minutes as they continue to firm up, before transferring them to a wire rack to cool completely.

Make the malt filling. Place all of the filling ingredients into a large bowl and beat with an electric mixer or a stand mixer with a paddle attachment fitted. Mix everything together until it is creamy.

Place the filling into a piping bag and snip off the end. Pipe the mixture onto the bottom side of a biscuit, before using another to sandwich it together. You want to be able to see about 1/2cm of filling in each biscuit. Continue with all and then place the filled biscuits back into the freezer for another 30 minutes.

In a medium size microwave safe bowl, add the chocolate and coconut oil and melt together in 30 second burst in the microwave, stirring with a metal spoon between each time. Once there are only a few lumps left, just continue mixing with the spoon until it becomes silky smooth.

Using a fork, dunk the cold biscuits into the chocolate mixture, turning to ensure each biscuit is completely coated. Drain any excess before placing it onto another baking tray lined with baking paper. Repeat with all biscuits. Place the chocolate coated biscuits in the fridge until set.

Store the Tim Tams in an airtight container in the fridge to prevent melting for up to 7 days.
Vegan Weed Anzac Biscuits
All credit for this recipe goes to PETA Australia.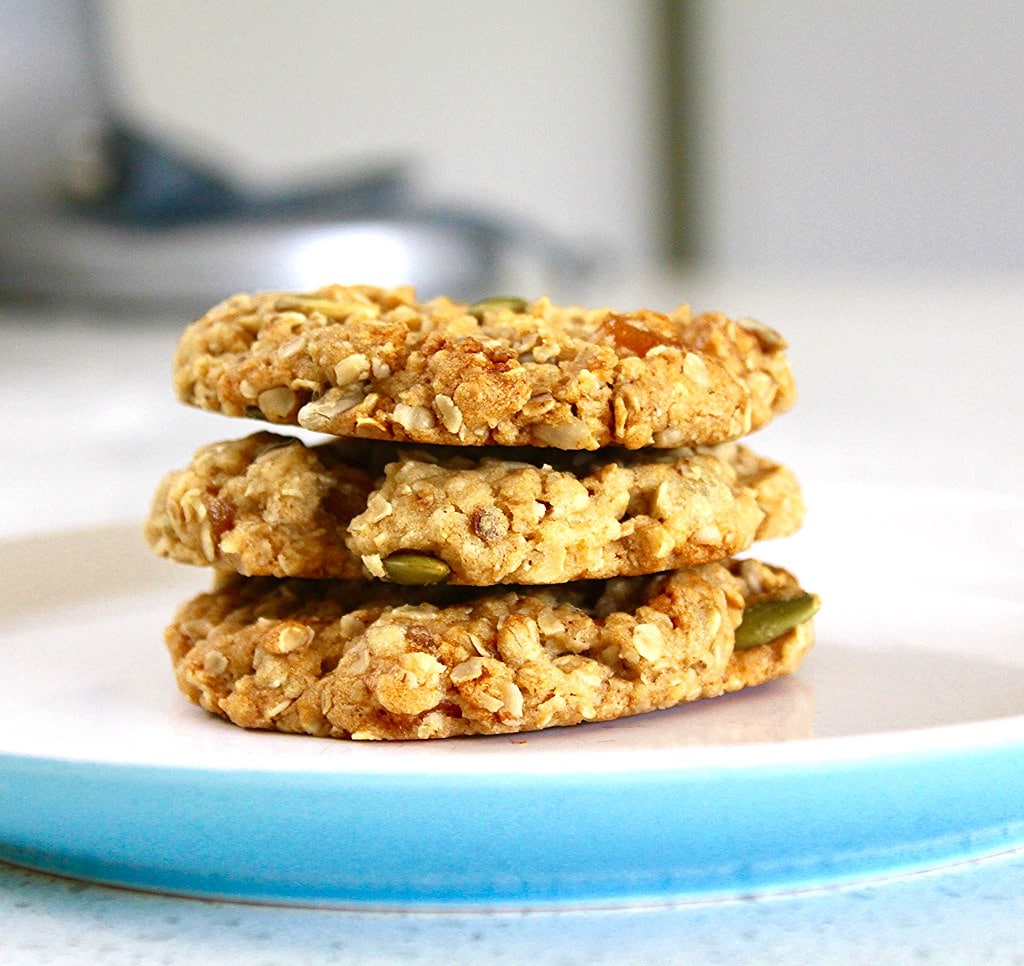 Ingredients
1 cup rolled oats
3/4 cup desiccated coconut
1 cup raw sugar
1 cup plain flour, sifted
125 g vegan cannabutter
2 Tbsp golden syrup
1/2 tsp bicarb soda
3 Tbsp boiling water
Instructions
Preheat the oven to 180° (160° for fan-assisted ovens).

Place the oats, coconut, sugar and flour in a bowl and stir to combine.

Melt the vegan cannabutter and golden syrup in a saucepan over low heat.

In a separate bowl, combine the bicarb soda and boiling water, then add to the margarine-syrup mixture.

The liquid will froth and increase in volume. Pour into the dry ingredients and stir until well combined.

Roll the mixture into 12 balls and place on a lined or non-stick baking tray.

Bake for 15 to 18 minutes, or until golden brown. Enjoy!
Vegan Weed Pavlova Cake
All credit for this recipe goes to Jasmine from Black Food Bloggers Club.
Ingredients
Meringue:
1 cup aquafaba(drained from a can of chickpeas)
2.5 cups icing sugar
2 tbsp corn starch
1.5 tsp white wine vinegar
1 tsp vanilla
Toppings:
2 cups whipped coconut cream
Sliced fruits of your choice
Instructions
Preheat oven to 350 F

Using a standmixer, whip the aquafaba on high-speed until it forms stiff peaks.

Reduce the speed to medium and slowly add the powdered sugar. Once all the sugar is added, increase the speed to high until you get an even, fluffy mix.

Reduce the speed to low and add the remaining ingredients.

Scoop the mixture onto a cookie sheet (or 2) lined with parchment paper or silpat. You will want to make 6 circles of meringue that are about 4 inches across. They might spread a bit in the oven, so give them a little room. You might need 2 cookie sheets!

Put the Pavlova in the oven and turn the temperature down in 300F IMMEDIATELY

Bake for 90 minutes, then turn off the oven.

Prop the oven door open with a wooden spoon and let the pavlova cool completely.

Don't worry if they look cracked or collapsed in the middle, you can easily cover it up!

Once they are cool, add a dollop of whipped coconut cream and spread it around.

Top with a mixture of your favourite fruits.
References: References:
---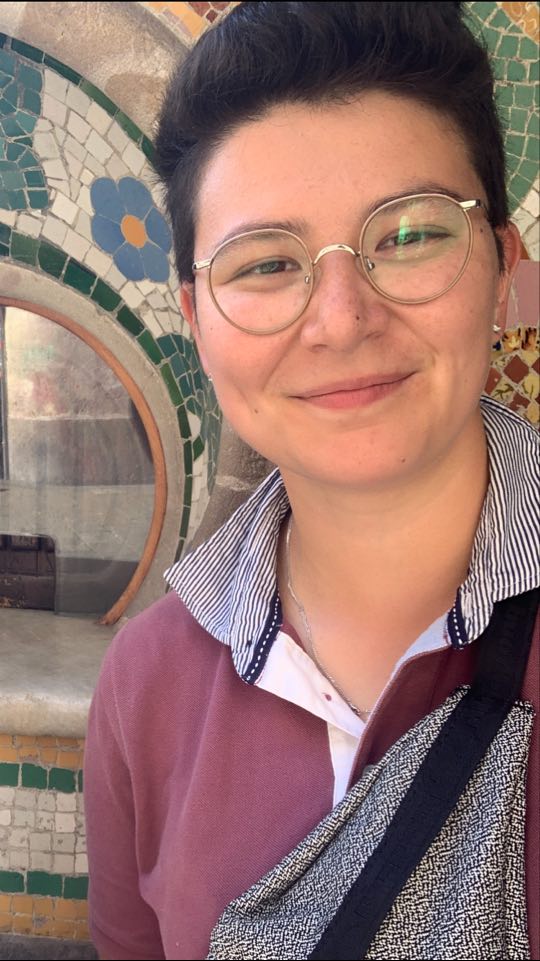 Constance is a medical journalist that critically analyses and reports on how Australia can benefit from the cannabis industry in the future.
Disclaimer: Cannabis Place are not doctors and we recommend consulting health professionals for accurate information. This site may contain information regarding drugs. This medicinal cannabis content is designed for an 18+ audience. Click here for our full disclaimer