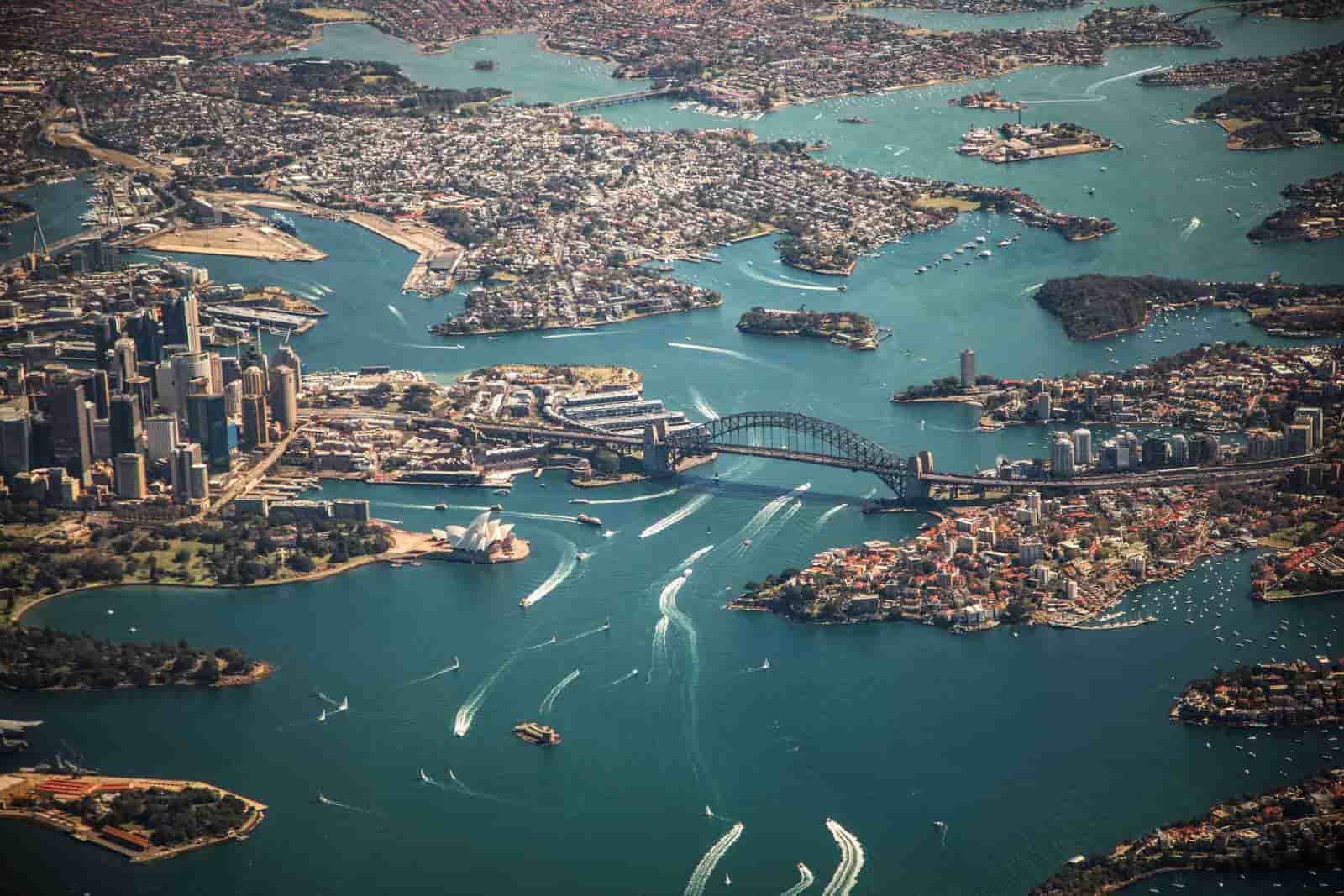 How Many Cannabis Plants For Personal Use: NSW
Know the laws and rules in New South Wales for personal cannabis plants. Growing Medical and recreational (personal) cannabis plants use are different.
---
With Canberra, ACT allowing people to grow marijuana for their personal use, do you know the cannabis limitations in New South Wales?
You can grow marijuana in New South Wales with a Medicinal Cannabis License. Less than five plants may be considered personal use. It is illegal to grow cannabis for personal or medical use without a license. If caught, you may avoid criminal charges through Drug or Court Diversion. The number of cannabis plants you can grow for personal use is zero.
The current and only legal method of growing cannabis plants in NSW is through a Medicinal Cannabis License that is covered under The Narcotics Drug Act 1967.
With this license, a person or company can grow, cultivate and harvest marijuana plants that will be used for medicinal purposes.
For the everyday Australian looking to understand how many marijuana plants you can grow, the law is quite specific.
We always recommend discussing the current legal situation with either the relevant government department or your preferred legal counsel.
How many plants can I grow in NSW?
It is illegal to grow, cultivate and to harvest marijuana, but there are some leniency for first-time offenders and smaller quantities for personal use.
Whether you are growing two plants or 20 plants, it is still illegal to grow cannabis for personal or medical use (without a license) in New South Wales.
First-time offenders with a small personal amount of cannabis may avoid a criminal conviction.
New South Wales is looking at the Australian Capital Territory to understand how the decriminalisation of marijuana benefits society. This can be covered under minor drug offences.
Unfortunately the answer for this is 0 plants, as it is still illegal to use, possess, cultivate or harvest marijuana.
The exception and drug diversion
The heavy criminal penalties are based around the possession of large quantities of marijuana with the apparent intent to sell, traffick or distribute.
For Australians that have a personal amount of cannabis and fit within their eligibility criteria, police or the court may offer a drug diversion to you to avoid any unnecessary court proceedings or criminal charges.
The police have a basic checklist to understand whether or not the person found with cannabis are applicable for a drug diversion or if they should go through the courts. These may include:
Admitting that they were in possession of marijuana for personal use
No severe criminal history
No violent criminal history
No drug-related criminal history
No current or ongoing criminal charges at the time that related to the acquisition, possession or use of the marijuana
First time receiving a drug diversion
More information on New South Wales' drug laws and court diversions can be found here:
Details the Medicinal Cannabis Compassionate Use Scheme
This Medicinal Cannabis Scheme is specific to New South Wales that focuses on people with severe or terminal medical conditions, and their carers.
The police receive guidelines on how to handle patients and up to three of their carers when found in possession of cannabis.
How to be eligible:
a resident in NSW
over the age of 18
doctor has certified and officially diagnosed your condition
your medical condition is on the scheme's list illnesses
What is not included in this scheme:
the supplying, selling or distribution or cannabis to people not approved on the scheme
growing, cultivating or harvesting marijuana
using cannabis in a public space
possessing a more significant amount of cannabis over the prescribed amount
driving while under the influence of cannabis
You can apply through the NSW government website linked here.
Any official questions or submissions should be forwarded to mccus@justice.nsw.gov.au or by sending a letter to the below address.
Postal Address
The Director - NSW Department of Justice - Ministerial and Parliamentary Services - GPO Box 6 - Sydney NSW 2001
Medical marijuana laws
The medical marijuana is New South Wales is available for patient treatment, clinical studies and extensive research.
The national legalisation of medical marijuana allows for patients for a medical illness that exists for more than three months to be eligible for treatment.
Unlike the ACT, you will not be allowed to grow your cannabis; however, you can still receive dry bud (cannabis flower), but it is more likely to receive Cannabidiol (CBD) oils.
Cannabis Clinics or authorised doctors can prescribe you with medicinal marijuana products. Once you have received the prescription, a pharmacy will courier the medicine to you.
The possession of cannabis plants
The possession of cannabis plants can be having this on your property, on your person or in a vehicle of yours.
Possession of cannabis is one of the most common offences, and various categories are depending on the quantity found. This may change over time or vary per government region.
| Possession Amount | Definition |
| --- | --- |
| Up to 50 grams of cannabis (1 plant) | Small quantity (minor offence) |
| 50 to 250 grams (10 plants) | Small or trafficable amount |
| 250 grams (10 plants) | Traffickable quantity |
| 250 grams to 25 kilograms (100 plants) | Traffickable or commercial amount |
| 25 to 250 kilograms (1000 plants) | Large commercial quantity |
For the most up-to-date information in regards to the definition of possession, we recommend consulting your government's justice system or legal counsel.
Drug offences in New South Wales
| Drug Offences | Definition | Penalty |
| --- | --- | --- |
| Cannabis Plant | Less than 5 | Up to 10 years in prison |
| Cannabis Plant | between 5 to 50 | Up to 10 years in prison |
| Cannabis Plant | 50 to 250 | Up to 10 years in prison |
| Cannabis Plant | Over 250 | Up to 15 years in prison |
More information about drug offences in NSW is available here:
This article was researched using these and other references:
---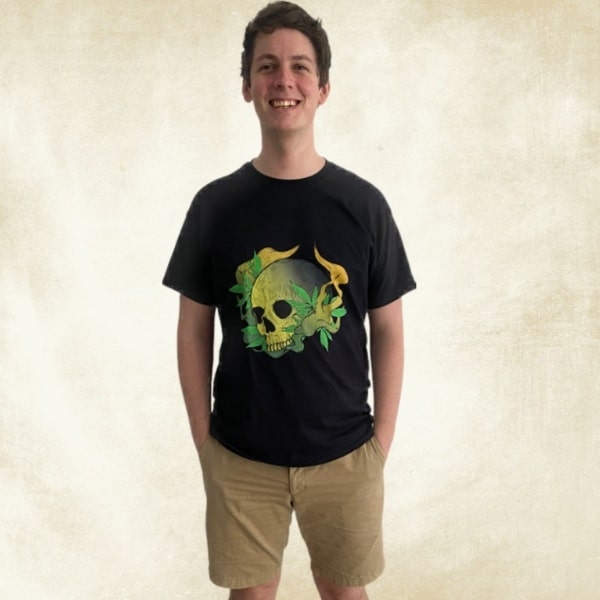 James is an experienced writer and legal cannabis advocate in Australia. He answers all the questions about business, legalisation and medicinal cannabis.
Disclaimer: Cannabis Place are not doctors and we recommend consulting health professionals for accurate information. This site may contain information regarding drugs. This medicinal cannabis content is designed for an 18+ audience. Click here for our full disclaimer