Record $67 million cannabis bust in western NSW
Over 19,000 marijuana plants valued at nearly $67 million were seized from a property that is located in the western part of NSW.
---
Nearly 19,000 marijuana seeds valued at nearly $67 million have been taken from a property that is located in the western part of NSW as part of what police described as Australia's biggest cannabis bust.
Drug and Firearms Squad detectives beat officers, police officers, and dogs were on the private property located at the Newell Highway in Dandry, close to Coonabarabran on Tuesday morning.
They discovered one of the largest illegal cannabis farms they'd ever witnessed.
The investigation is in progress, however, investigators believe that there is a link to a Vietnamese group of criminals, AAP understands.
"They were intent on keeping off the grid," Det Supt Watson said.
"They had huge generators. They were manufacturing different mechanical parts and filtration systems locally to try and keep off the grid.
"In terms of scale, this is one of the largest and most commercial cannabis enterprises we've seen - with significant infrastructure, including two large dams, commercial generators, earth-moving equipment, across multiple sites, all of which require attention from workers seven days a week."
The operation continues however, police have already confiscated 19,082 cannabis plants which could have a street value of $66.8 million.
Initial investigations indicate that the farm was set up around six months prior to the time the farm was discovered by the police.
Six people, five males and one woman, were taken into custody and charged with cultivating a significant amount of cannabis for commercial purposes and being part of a criminal group.
Six of them, aged between 23 and 42, were denied bail to appear in Coonamble Local Court on Wednesday.
Investigators are in contact together with the Department of Home Affairs regarding the status of visas for the group.
Watson added that further arrests were not thought of as a possibility.
---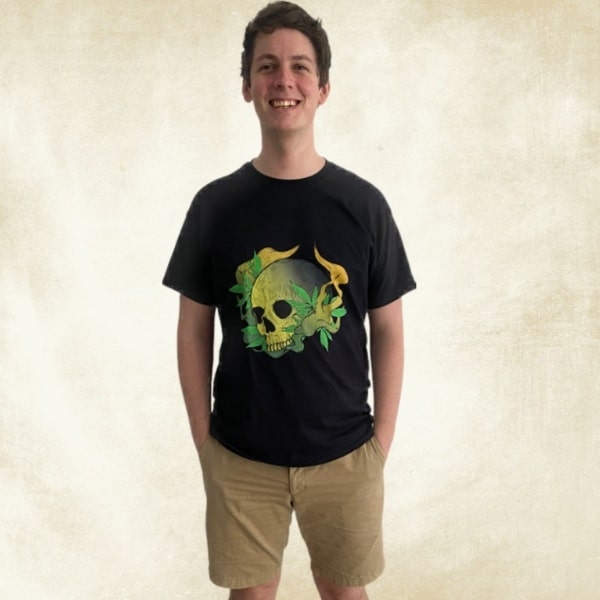 James is an experienced writer and legal cannabis advocate in Australia. He answers all the questions about business, legalisation and medicinal cannabis.
Disclaimer: Cannabis Place are not doctors and we recommend consulting health professionals for accurate information. This site may contain information regarding drugs. This medicinal cannabis content is designed for an 18+ audience. Click here for our full disclaimer