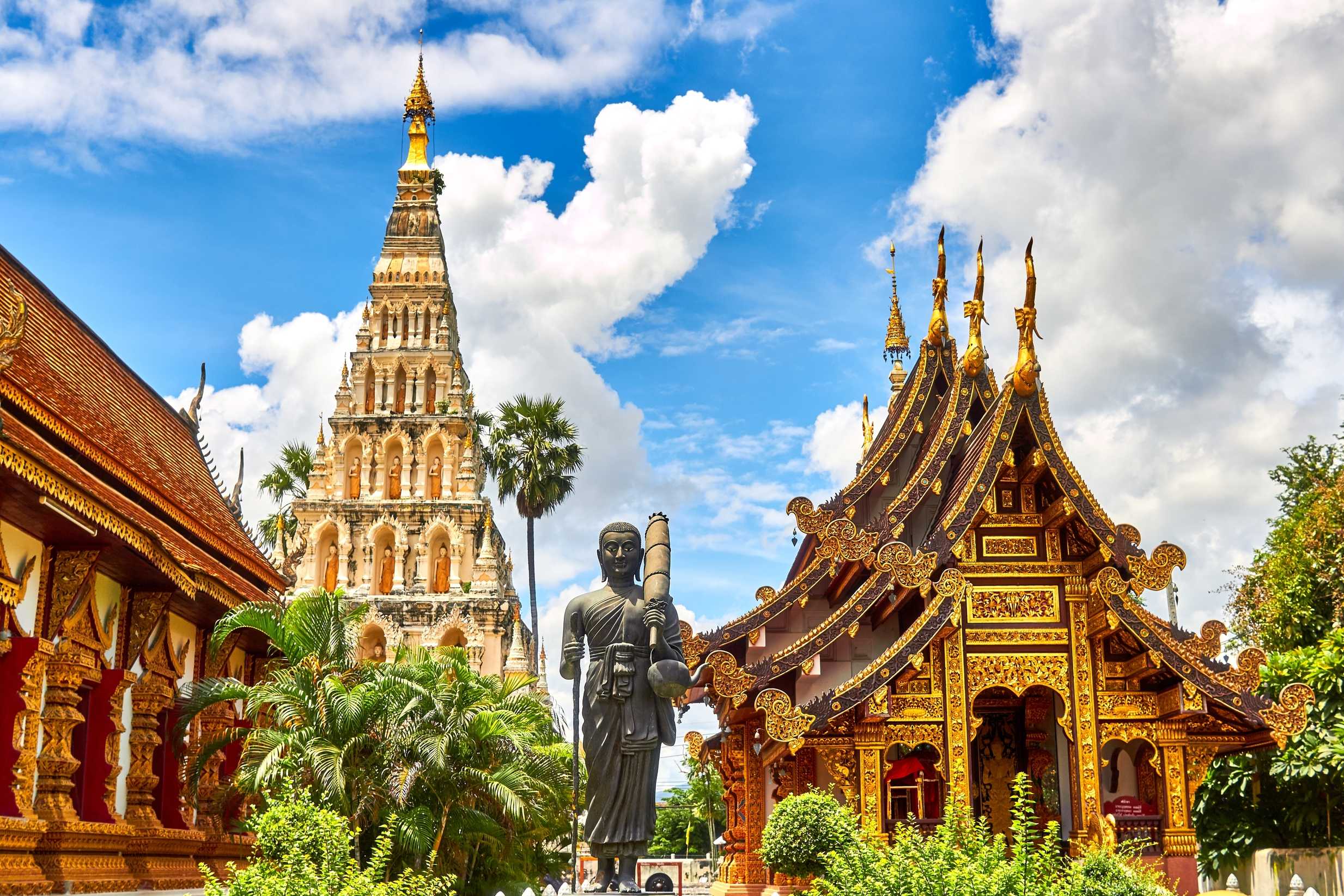 Cannabis in Thailand: Weed Laws & Rules
Like most South-East Asian countries, Thailand is famous for its beautiful holiday destinations and its severe punishments on drugs. So why has Thailand legalised marijuana in 2019?
---
Like most South-East Asian countries, Thailand is famous for its beautiful holiday destinations and its severe punishments on drugs. So why has Thailand legalised marijuana in 2019?
Thailand has legalised medicinal marijuana after the March 2019 election. The Bhumjaithai party has leagalised medicinal cannabis. Thai citizens can grow weed plants at home. Thailand medicinal cannabis manufacturers can produce over one million 10ml CBD and THC oil bottles for international distribution.
Thailand is now the first country in Southeast Asia to legalise medicinal cannabis, similar to Australia in 2017; it will focus on the research, cultivation and manufacturing of medical-grade cannabis. Medical cannabis products generally include CBD and THC oil.
Thailand's Legalisation Of Cannabis
In the March 24th election, the Bhumjaithai pushed for the legalisation of medical cannabis to benefit the Thai people both economically and medically. These promises helped the Bhumjaithai party secure the firth most seats in Thailand's current parliament.
"We are in the process of changing laws to allow the medical use of marijuana freely," said Anutin Charnvirakul (Health Minister), in Bangkok on Wednesday. "We have high confidence that marijuana will be among the major agricultural products for Thai households. We are speeding up the law changes. But there is a process to it."
Alongside the legalisation of medical cannabis treatment, the Thai government is pushing for "homegrown" legislation that will allow people to grow up to six plants per household for medical use. Australia is experimenting with this in Canberra in 2020, but it will only allow up to 4 plants per household and will be allowed for recreational use.
Lawmakers in Thailand Remove Cannabis From Narcotics Listhttps://t.co/KqNsvE7uPB

Thailand's Public Health Ministry announced Tuesday that Cabinet has agreed to the removal of cannabis from the narcotic list.

— 420thai.net (@420thai_net) February 8, 2020
The main incentive for the legalisation of medicinal cannabis in Thailand was the potential for economic growth. Both the government and the private sector have pushed for legalisation with the ability to secure a stake in South East Asia's future medical cannabis market.
The Thai government had officially removed marijuana (THC and CBD) from the narcotics list in September 2019. This change has reduced the restrictions of cannabis dramatically and opened the flood gates to research and development of medical marijuana products.
Thailand's Medical Cannabis Industry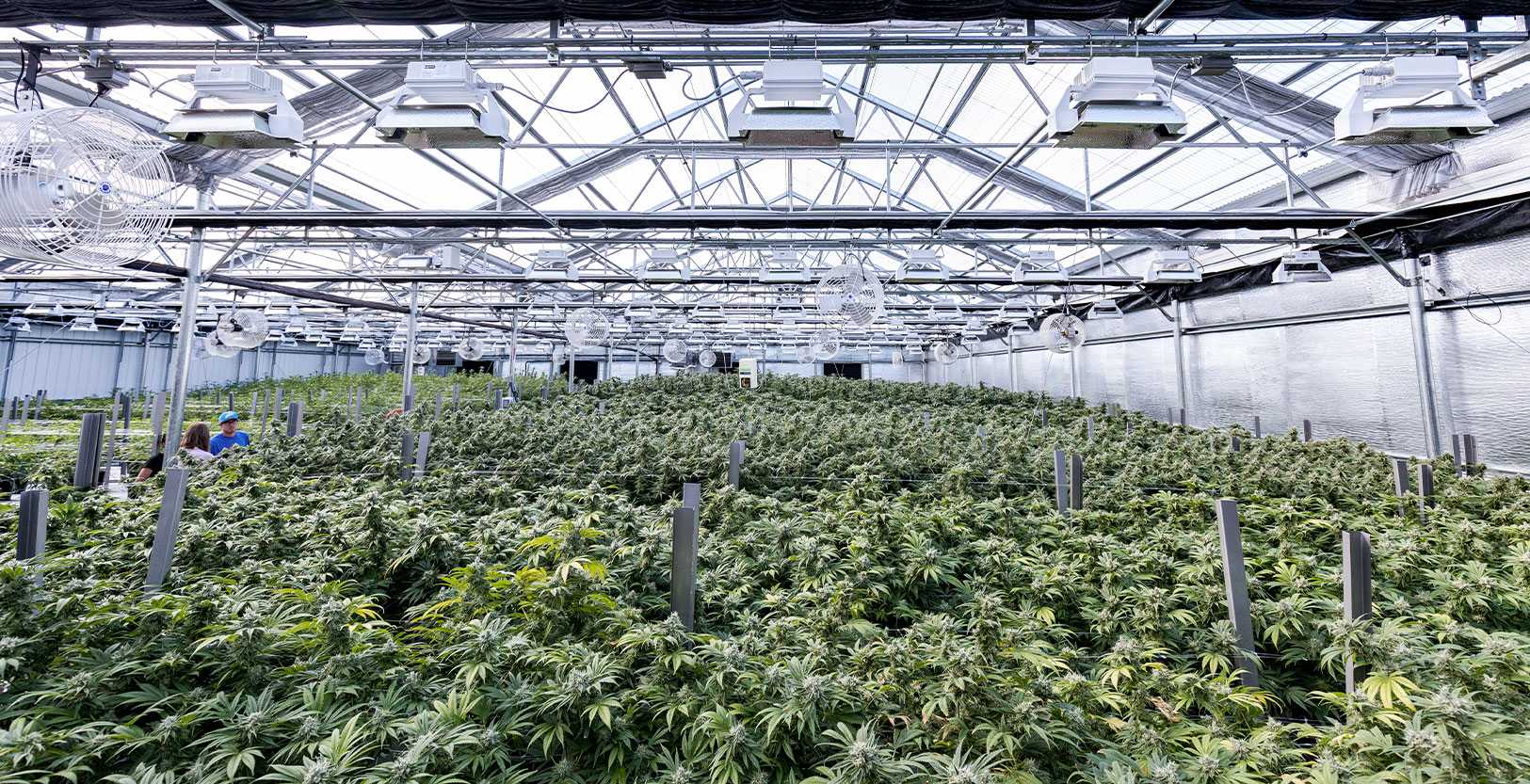 The Thai government has given focus to the recent legalisation of medicinal cannabis, announcing that manufacturing "should be sped up for the medical industry to create economic opportunity and income for the people." This announcement puts the production of cannabis ahead of the research and study.
The "green gold rush" has begun with the companies lining up for licenses and permits for the research, cultivation and manufacturing of medicinal cannabis. As seen in Australia, the first companies to produce licensed cannabis secure a position in the market with hospitals, universities and clinics waiting for supply.
The Thai government have built a commercial-scale marijuana facility to meet the fast-growing demand for medical cannabis. The cannabis facility houses upwards of 12,000 plants and has the potential of producing one million CBD and THC oil 10ml bottles in early 2020.
"Marijuana is Thailand's future cash crop," said Sontirat Sontijirawonghas, the secretary-general of the ruling party Phalang Pracharat and a former commerce minister. Thailand is pushing for new investment in various sectors. Their current investment's cover mining, 23%; manufacturing (food and chemical products), 23%, banking and insurance, 12%; and retail, 10%.
Cannabis is an extremely lucrative industry in North America, and Thailand looks to be the dominant player in South East Asia by legalising early.
How far will the government go to accelerate the commercialisation of medicinal marijuana in Thailand? Marijuana is still a plant, and it takes time to grow, and without readily available stock for research and development, Thai officials have started using police evidence (marijuana). Marijuana in police custody is being confiscated and used for medical research.
Initially, only hospitals and research institutions are allowed to apply for permits to develop medical cannabis extracts. However, the focus of the Thai government is economic growth and allowing private companies to manufacture cannabis CBD, and THC products are critical to boost jobs.
The overall Asian medicinal marijuana market is estimated to reach USD 5.8 billion by 2024. It's a billion-dollar industry and Thailand is alongside Australia to secure a stake in the market early.
Tourists And Marijuana In Thailand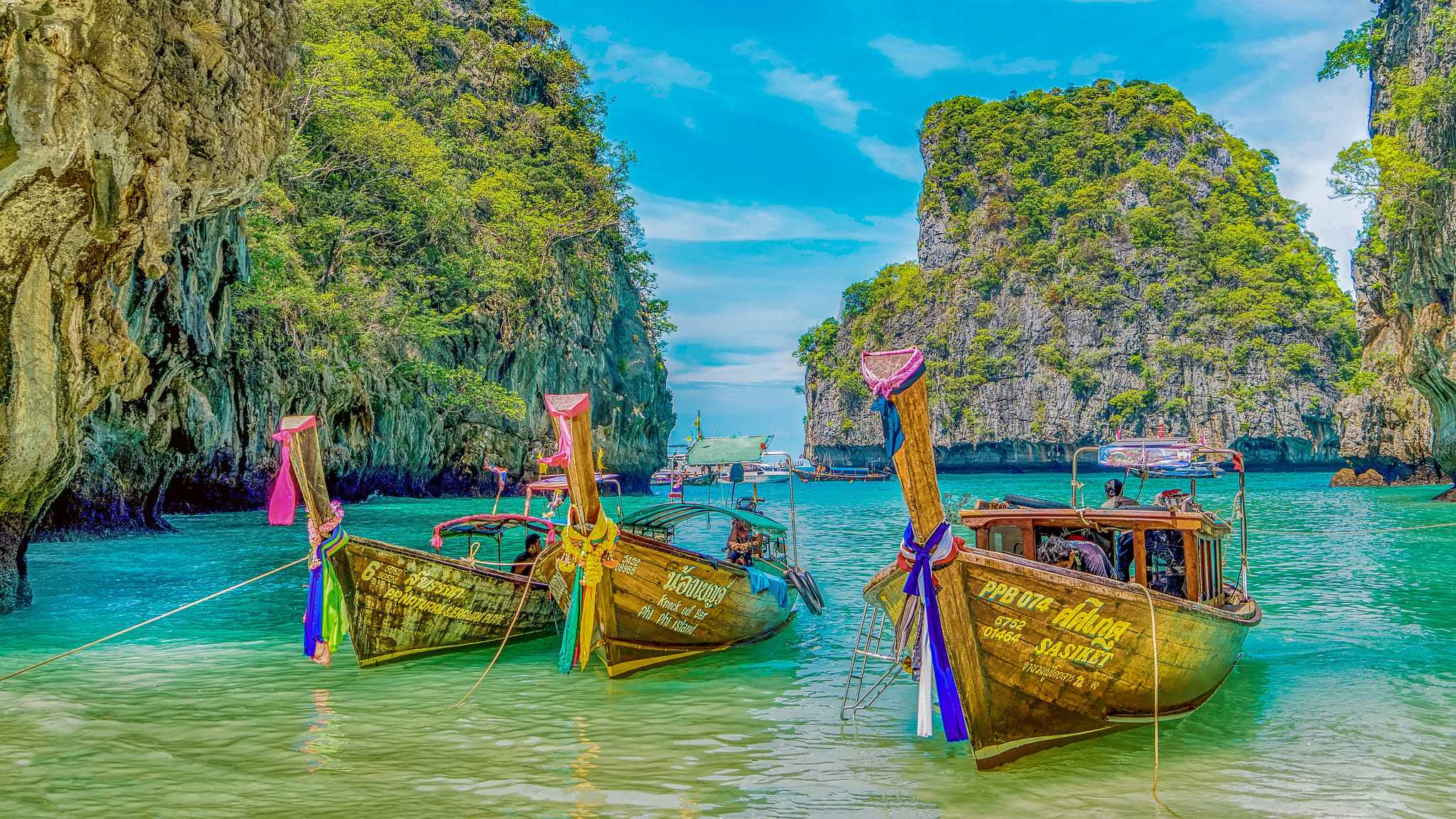 For tourists travelling to Thailand, the recreational use of marijuana is still illegal with penalties, including up to 10 years in prison. Tourists will be able to gain access to medical marijuana with a prescription by going through the proper channels.
Thailand's tourism and sports minister, Pipat Ratchakitprakan, is encouraging "weed tourism" as a way to bring economic benefits outside of the manufacturing of cannabis. Building a "quality tourism" campaign aimed at Europeans and Americans to visit for "beaches, relaxation and medical marijuana".
"We would like to provide medical tour packages, such as detox, Thai massage and other wellness courses that use marijuana substances," Pipat said in July 2019.
Medical cannabis tour packages will target foreigners to visit Thailand. These "weed tours" are replacing the previous dental surgical tour packages that are incredibly affordable compared to most developed nations.
The focus on the current legalisation is to boost the local economy and provide modern medical cannabis treatment to patients in need. A side effect of this, however, will be an abundance of marijuana supply becoming available across the country with households being able to grow their cannabis plants for medical use.
We hope to see the minimal possession of cannabis for recreational use become decriminalised in Thailand, especially in the popular holiday destination spots like Phuket. The Thai law is still strict when it comes to recreational use. Tourists are reminded that being caught with marijuana can still lead to criminal charges in the country.
The Future Of Cannabis In Thailand
In the near future, households will be able to grow up to six cannabis plants for personal medical consumption. There is a strong emphasis that this is not for recreation use, but medical use and to decriminalise general marijuana use.
"The policy can help the government regarding production and drug accessibility," Kitty Chopaka, leader of the Bangkok-based cannabis advocacy group Highland Network.
It is giving power back to the people to provide medical-grade cannabis to the government. The details on quality controls and the process are not clear, but we expect that this will be a strict and highly regulated process.
With the abundance of marijuana becoming available for medical use in Thailand, it will be difficult to for police to differentiate the legal and illegal use of marijuana. The benefits to this, though is to reduce the chance of industry creating monopolies and charging premiums to patients.
The future legalisation of recreational marijuana in Thailand is far off. The risk taken by the current political party to legalise the medical use of cannabis are paying off with the future economic potential.
The steps to full legalisation are first to overcome social stigma, educate the population and normalise the safe medical use of cannabis. In 2020 Thailand is focusing on medical and economic cannabis growth, but in the future recreational marijuana may be available.
Over the next five years, more and more South East Asian countries will legalise the medicinal use of marijuana, and Thailand is ready to lead as an exporter of medical cannabis. The estimated $5b Asian cannabis industry is large enough to provide many countries, including Australia, with a much needed economic boom.
The History Of Cannabis In Thailand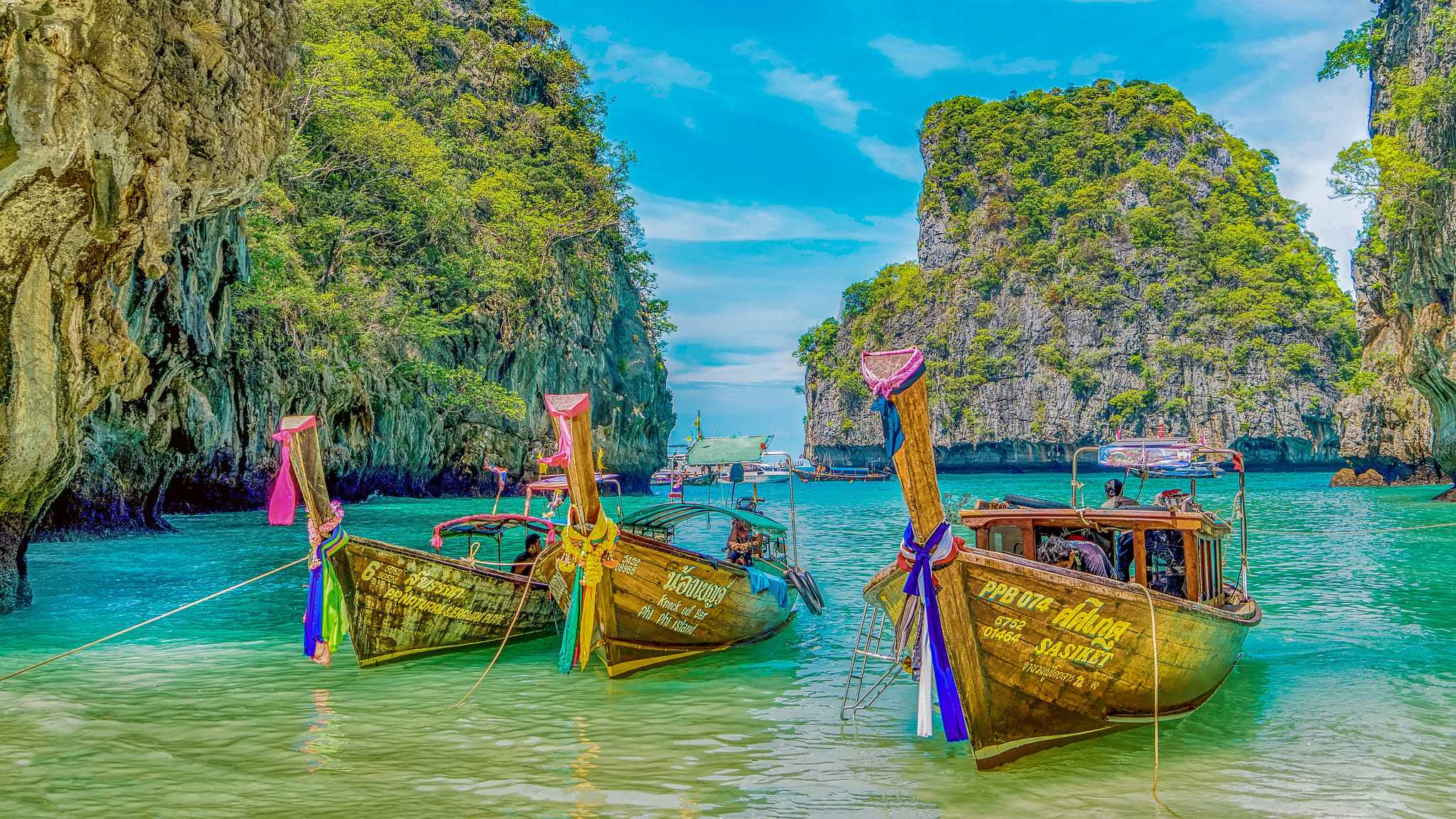 Cannabis has a long history in Thailand and South East Asia as an ingredient for food, a medicine and a source of fibre in the Thai diet. The most notable Thai recipe that included marijuana as a spice is the Pa Yak Boat Noodles (Kway Teow Rua).
In Thailand, the (recreational) use of cannabis as a spice is illegal, but neighbouring Laos and Cambodia actively use marijuana resin as a spice for their local cuisines (Khmer foods).
Cannabis extracts had a considerable impact on traditional Thai medicines and was also used as creams and oils for Thai massage practitioners to treat chronic pains. The Thai Institute of Healing Arts describes cannabis as an "analgesic and sedative to control pain".
Historical fibres of clothes and fabrics have been showed to be hemp, a form of cannabis. Hemp was well known to Thai locals as a durable textile fibre to make clothing, ropes and hand wraps used for Muay Thai fights. Fighters would protect their hands with hemp wraps rather than cotton fabric wraps used today.
Overall hemp as a material and marijuana as a medicine was closely connected with Thai tradition until the criminalisation of cannabis 1960s when America's influence guided the country both politically and culturally to join the war on drugs. Countries across Asia, Oceania, Europe and America entered the wars on drugs as a mandatory required to be a productive member of the United Nations.
---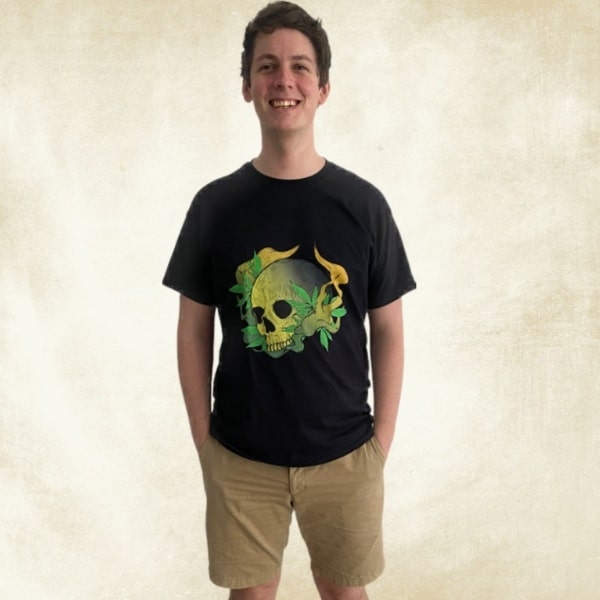 James is an experienced writer and legal cannabis advocate in Australia. He answers all the questions about business, legalisation and medicinal cannabis.
Disclaimer: Cannabis Place are not doctors and we recommend consulting health professionals for accurate information. This site may contain information regarding drugs. This medicinal cannabis content is designed for an 18+ audience. Click here for our full disclaimer