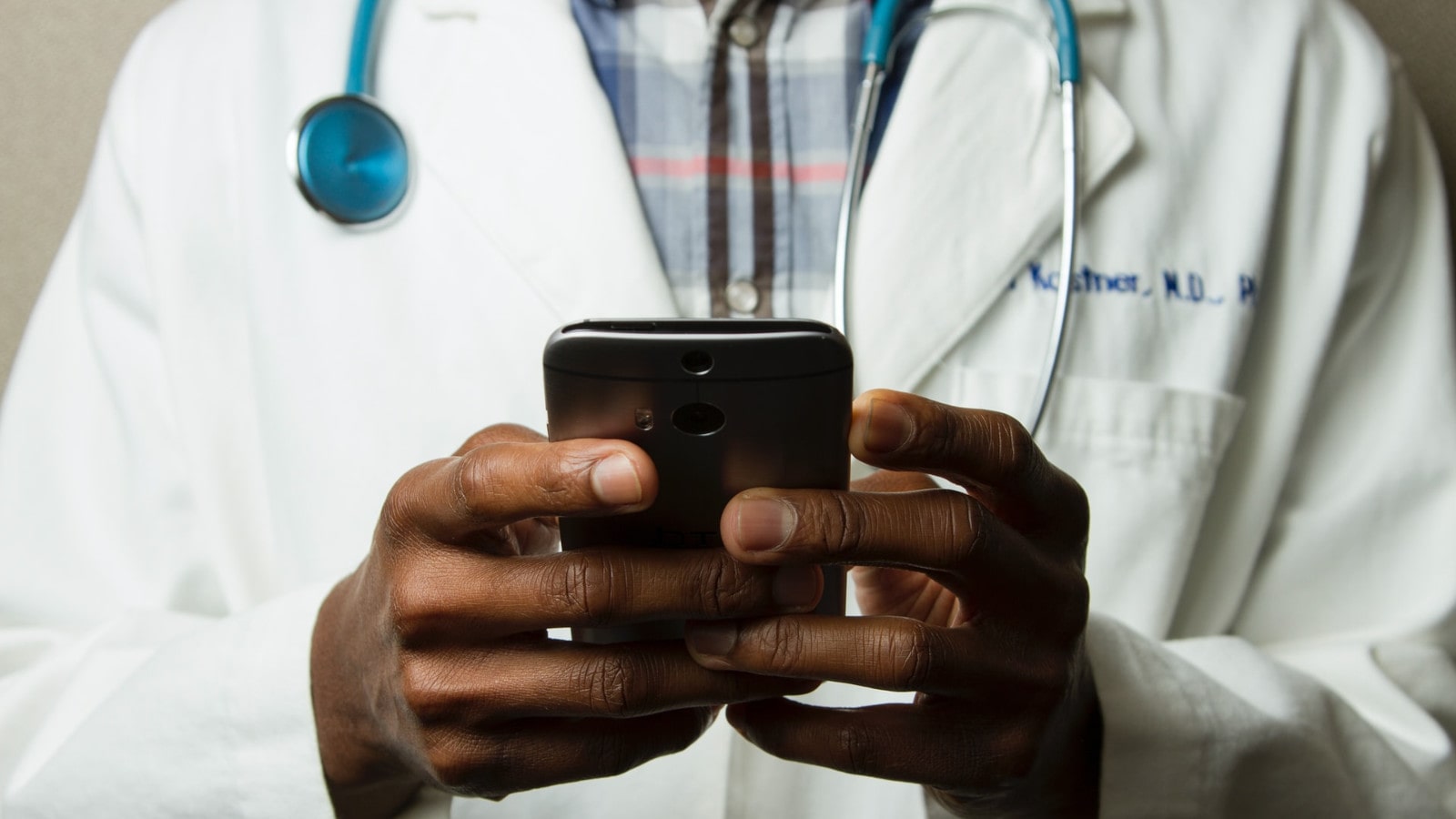 TeleHealth Cannabis Australia: The Remote Medical Marijuana Clinics
Australians are accessing medicinal cannabis through Telehealth services remotely. Patients are able to access the best cannabis services easily with a phone call or remote online session with a doctor.
---
Since 2020, the majority of Cannabis Clinics in Australia have deployed TeleHealth services in order to cater to the needs of remote patients.
When you are unable to visit a cannabis clinic in-person, then TeleHealth services are available for you to receive a prescription for CBD oil, THC or other medicinal cannabis products.
Note: Cannabis is an unregistered medicine that is only available vai the TGA's Special Access Scheme. Only a doctor can decide if you will be eligible for medical cannabis therapy.
What Is A Cannabis TeleHealth Service?
A Cannabis TeleHealth service is a simple remote way to access medicinal cannabis for patients in Australia who are unable to visit a clinic in-person.
TeleHealth can have various benefits for cannabis patients, including:
more affordable
easy access to cannabis prescriptions
stress-free process
Most patients are turning to popular TeleHealth companies in order to access medicinal cannabis to save time and money.
No longer do you have to drive 30 minutes away to sit in a doctors office to receive a repeat prescription for an ongoing medical condition.
The TeleHealth service offers a few different processes to access cannabis:
Each method has a trained doctor on the other side that is ready to discuss medicinal cannabis as a possible treatment for your medical condition.
So if you are looking for an easy way to access medicinal cannabis in Australia, including CBD oil, then TeleHealth offers a quick phone call with a doctor that leads to a prescription that suits your needs.
Is TeleHealth Better Than In-Clinics (In-Person)?
Every person is different, and doctors are looking to provide a safe and accurate treatment plan to patients looking to access medicinal cannabis products.
In some situations, a diagnosis and treatment plan for medicinal CBD oil or other cannabis products can be a simple 15-minute phone call with a doctor.
In other situations, an in-person visit may be more suitable for you. It's up to you and the doctor to decide which is best, but Australia is lucky enough to offer both options for people living in major cities.
The majority of TeleHealth cannabis patients that have provided positive reviews include:
anxiety
chronic pain
migraines
sleep apnea
epilepsy
The doctor that prescribes cannabis to a patient through TeleHealth uses a health summary/history report and a conversation with the patient to decide on a treatment plan.
You may require a referral in order to access cannabis through a TeleHealth service. GPs or your local doctors are able to provide you with a quick referral that will allow you to access cannabis through a remote TeleHealth program in Australia.
TeleHealth Services in Australia
When looking for the best TeleHealth services in Australia, the majority of local cannabis clinics do offer TeleHealth services to allow patients to access medicinal marijuana products still.
In saying that, some cannabis clinics are 100% TeleHealth and offer some of the most affordable and reliable access to medicinal marijuana in Australia.
CANNVALATE is a award winning remote cannabis clinic in Australia that offers cannabis treatment consultancy at a low $95.
They focus completely on TeleHealth remote services in order to provide Australian patients cannabis treatment at a national scale.
Both affordable and high-quality humanising services, CANNVALATE continues to lead Australians towards the future of remote cannabis treatment.
They also have a license from the ODC to import medical-grade cannabis products to cut out the middleman and allow their patients to purchase CBD oil, THC and various other medicinal marijuana products from them directly.
Read more about CANNVALATE's high-quality cannabis services and their FREE CONSULT here!
Montu matches patients with doctors that understand how to prescribe medical cannabis, through a nationwide network of doctors that can service over 500,000 Australians, regardless of their location.
Montu actively helps doctors to become confident prescribers by offering them one-on-one education and guiding them through the prescription process. Patients that are struggling to receive access through their regular doctor, can be connected with an appropriate doctor from the Montu network.
If you are interested in Montu's TELEHEALTH services, they provide:
Complimentary and obligation-free screening to all patients
initial consultation (45 minutes), with no referral required, for $149
Monitoring for returning patients (25 minutes) for $49
Visit Montu's website for more information here!
Cannabis Doctors Australia, otherwise known as CDA, offers one of the highest quality cannabis treatment services from Brisbane, Queensland.
They are one of Australia's first cannabis clinic that was crowdfunded by locals, and they focus on providing premium cannabis services to patients all across Australia.
Cannabis Doctors Australia (CDA) offers a simple TeleHealth service for patients with a referral from their local doctor or GP.
A quick remote conversation with their trained doctors will allow you to access medicinal CBD oil, THC and other cannabis products.
TetraHealth provides a high-quality remote TeleHealth service for Australian patients. A streamlined process to accessing medical cannabis products including CBD oil.
They are leaders in the medical cannabis industry, and they also educate health care providers on the prescription of medicinal marijuana to Australians.
TetraHealth consultation fees include:
Initial consultation and application at $199
3 monthly reoccurring follow-up at $69
They have a deeply experienced medical team that has guided the company to provide Australians with a premium remote medical cannabis TeleHealth service. Easily one of the best ways for Australians to access cannabis remotely in Australia.
"Alternaleaf empowers patients to make their own educated decision by helping them facilitate the conversation with their doctors.
Patients who visit alternaleaf.com.au can request Alternaleaf to contact their doctor - free of charge - in order to mediate the conversation between the patient and their GP, and ensure patients receive an educated decision about treatment options.
Alternatively, patients can also book a consultation with a specialist. The Alternaleaf network is nationwide."
Alternaleaf provides a unique offering to the industry and patients that include:
Free service to patients, in order to discuss the possible treatment options with their existing GP.
Complimentary and obligation-free screening with a specialist within the Alternaleaf network
Initial consultation (45 mins), with no referral required, for $149. This includes the TGA application fee.
Monitoring (25 mins) for returning patients, for $49
Visit Alternaleaf's website for more information here!
Conclusion: How To Access Cannabis Through TeleHealth Services?
After doing extensive research on each TeleHealth cannabis clinic in Australia, the best remote clinics are affordable, provide high-quality services and also offer a streamlined process to cannabis treatment.
There are many different clinics offering TeleHealth services, but we focus on Australian Cannabis Companies that have built their business around the remote TeleHealth service.
Why do patients seek out TeleHealth companies instead of in-person clinics?
TeleHealth cannabis clinics have proven to be more affordable, less time consuming and offer a stress-free process to first-time patients seeking medicinal cannabis treatment in Australia.
Remote cannabis treatment consultancies might not be suitable for every patient and every medical condition, but so far, these companies have proven that that majority of patients can have success through the TeleHealth process.
Australia is celebrating our ability to access CBD oil, THC, dried bud (flower) and other medical-grade cannabis products remotely.
The market has never been more competitive, and the future of remote cannabis treatment via TeleHealth services is becoming more and more affordable each year.
We hope that more doctors refer their patients to professional TeleHealth clinics in order best to provide Australians with the best medical treatment available.
---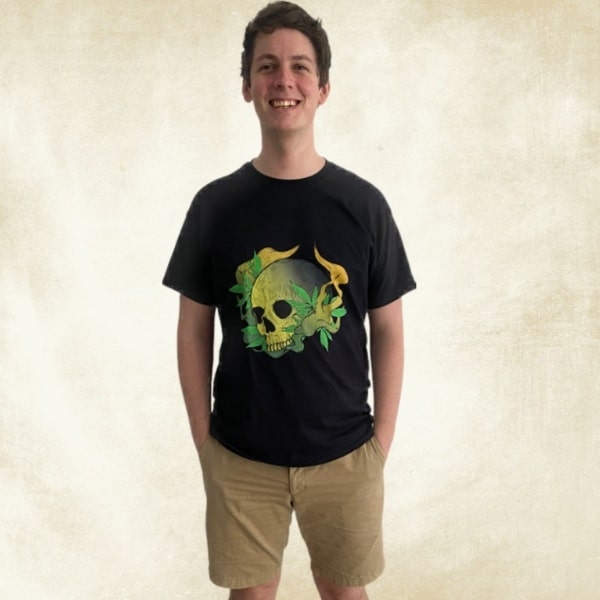 James is an experienced writer and legal cannabis advocate in Australia. He answers all the questions about business, legalisation and medicinal cannabis.
Disclaimer: Cannabis Place are not doctors and we recommend consulting health professionals for accurate information. This site may contain information regarding drugs. This medicinal cannabis content is designed for an 18+ audience. Click here for our full disclaimer